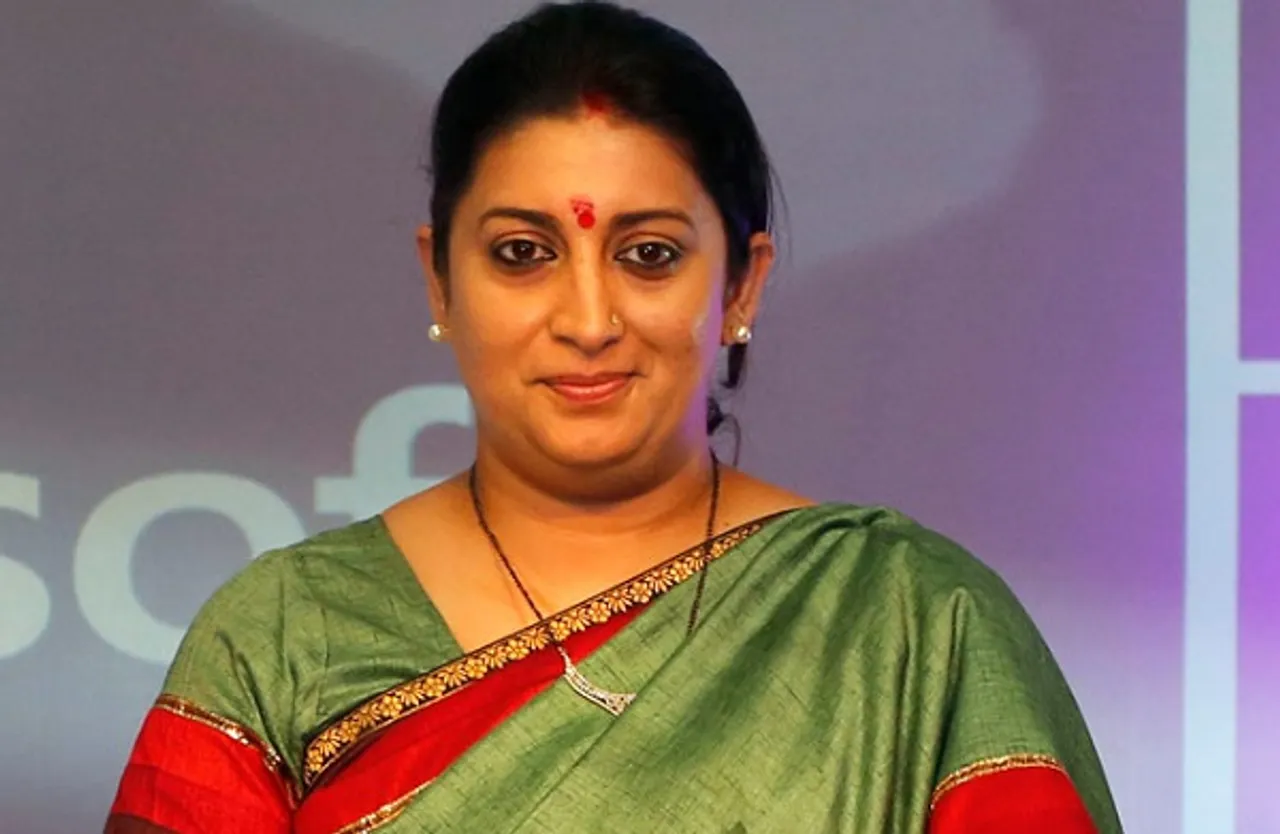 TMC MP Mahua Moitra criticised Union Women and Child Development Minister Smriti Irani, pointing out her silence when a BJP MP faced accusations of harassment and molestation by wrestlers and now highlighting a "flying kiss." 
Moitra commented, "When a BJP MP was accused of harassment and molestation by our champion wrestlers, we did not hear one word out of the women and child development minister and now she is talking about some flying kiss, where are your priorities, madam." Moitra's statement referred to the allegations of sexual harassment against BJP MP Brij Bhushan Sharan Singh by women wrestlers.
In the wake of the controversy sparked by Rahul Gandhi's 'flying kiss,' Swati Maliwal, head of the Delhi Commission for Women, also launched a pointed critique directed at Union minister Smriti Irani. Maliwal drew a connection to the alleged sexual harassment incident involving former WFI chief and BJP MP Brij Bhushan Sharan Singh.
Swati Maliwal wrote on X (formally Twitter), "It all started with a purported flying kiss that was thrown into the air. Brij Bhushan, a man, is seated two rows back. the person who called Olympic wrestlers into the room, touched their chests and waists, and assaulted them sexually. Why not express your anger at what he did?"
हवा में फेंकी हुई एक कथित flying kiss से इतनी आग लग गई। 2 row पीछे एक आदमी बृजभूषण बैठा हुआ है। जिसने ओलम्पियन पहलवानों को कमरे में बुलाके छाती पे हाथ रखा, कमर पे हाथ रखा और यौन शोषण किया। उसके करे हुए पे ग़ुस्सा क्यों नहीं आता?

— Swati Maliwal (@SwatiJaiHind) August 9, 2023
Union Minister Smriti Irani claimed that Rahul Gandhi, a Congress MP, reportedly sent a flying kiss gesture as he departed from parliament following his speech on the No-Confidence Motion. On Wednesday, female parliamentarians from the BJP filed a formal written complaint with Lok Sabha Speaker Om Birla, accusing Rahul Gandhi of an "inappropriate gesture" directed at Union Minister Smriti Irani.
The complaint highlighted that during Irani's address to the House, Gandhi exhibited indecent behaviour and made an improper gesture towards her.
NDA women MPs write to Lok Sabha Speaker Om Birla demanding strict action against Congress MP Rahul Gandhi alleging him of making inappropriate gesture towards BJP MP Smriti Irani and displaying indecent behaviour in the House. pic.twitter.com/E1FD3X2hZC

— ANI (@ANI) August 9, 2023
Smriti Irani, Rahul Gandhi Flying Kiss Row: 5 Things To Know
Irani yesterday said in her statement that, "Only a misogynist man can blow a flying kiss to parliament that seats women MPs." She added, "Mr Gandhi's action lacked dignity."
Following the incident, Irani addressed reporters, expressing her dismay at the alleged "misogynistic behaviour" displayed within parliament. She emphasised that such blatant disregard for women's dignity has never been witnessed before in the legislative body. She questioned the accountability of a man whose misogyny is publicly displayed in a forum where laws are established to safeguard women's respect. She raised the question of whether he should be held responsible for his actions in such a context

.

Today, women parliamentarians affiliated with the BJP lodged a formal written complaint with Lok Sabha Speaker Om Birla. They alleged that Rahul Gandhi had exhibited an "improper gesture" aimed at Union Minister Smriti Irani. The group of women MPs urged disciplinary action against Gandhi, citing that his conduct had demeaned the stature of women and tarnished the reputation of the legislative assembly.
However, sources within the Congress party clarified that Rahul Gandhi's gesture was not aimed at any specific member.
Moreover, the Congress party rebuffed the claims presented by the female MPs, labelling them as a "strategy of diversion" adopted by the BJP.
---
Suggested Reading: Bilkis Bano Case: Why Top Officer's Garland Comment Is Problematic
---