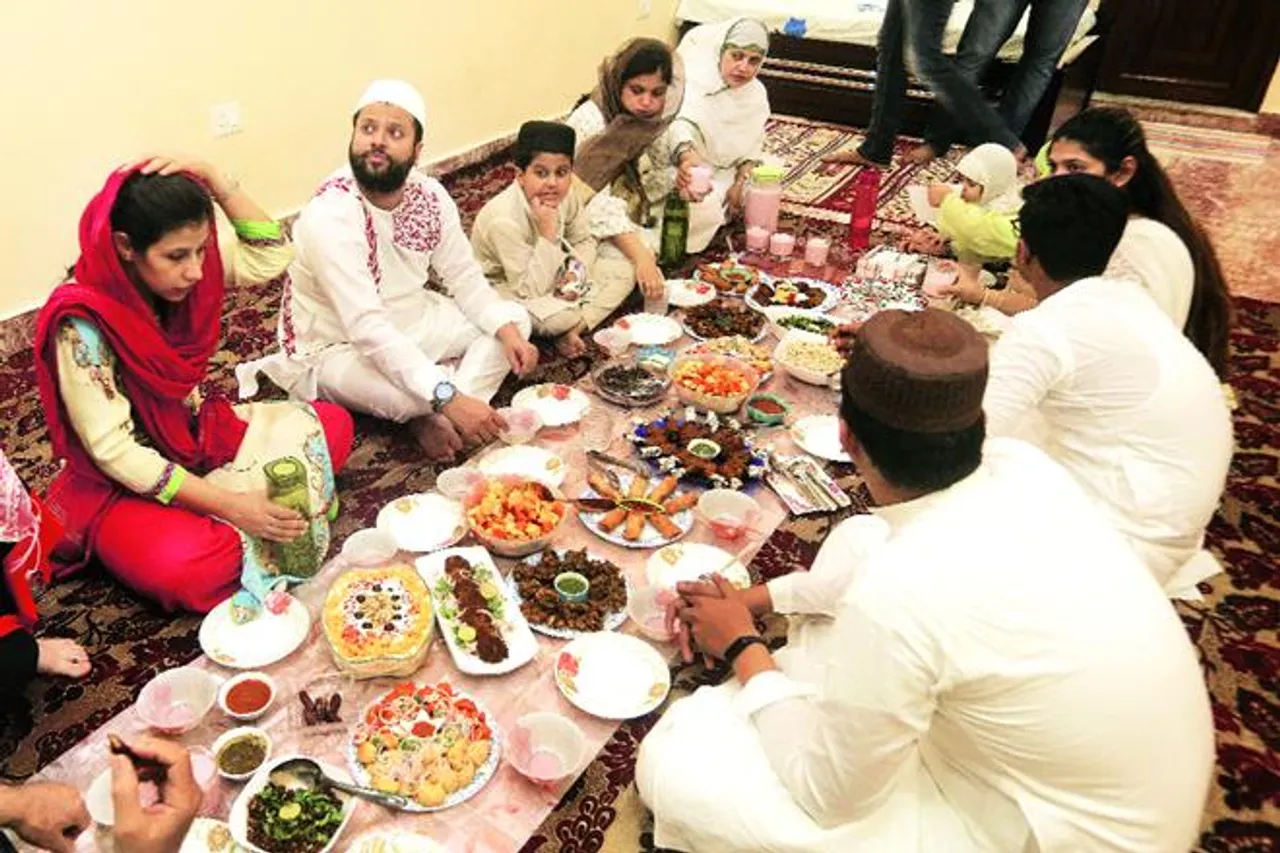 Today, that is the June 4 has been declared as the first day of Eid Al Fitr. The festival is also known as the festival of gratitude. Here are 6 food items without which this celebration would not be the same. These dishes are usually made on the day, and are eaten throughout the country.
#1 Haleem
This meaty lentil soup is pure comfort to non-vegetarians. A rich mutton stew is made with a blend of various spices and is served with roti or rice. This dish is slow cooked, and is what most Muslims and their near and dear ones eat during Eid.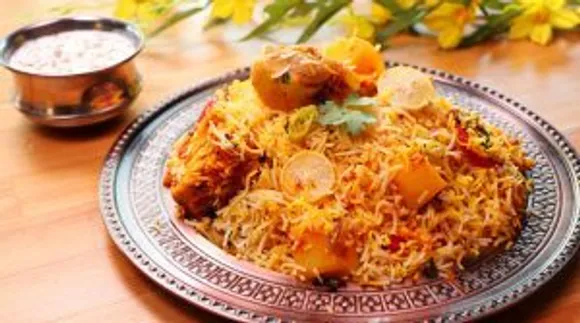 Biryani
#2 Biryani
Eid is never complete without having biryani. Biryani is prepared all over the world and is enjoyed by all. Shahi Biryani is prepared in a dum-biryani style with alternating layers of saffron rice, mutton amongst other ingredients.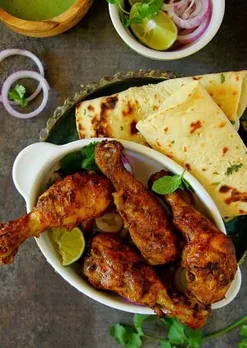 Tangri Kebabs
#3 Tangri Kebabs
This starter is comparatively easier to make. These tandoor cooked chicken are usually served with onion rings and lemon. This is a great favourite dish of many.
#4 Mutton Kaleji
This savoury main is one of the most famous foods eaten on Eid. Pieces of mutton liver are cooked to perfection in Kaleji, which is a curry. Served with roti or biryani, often people put in dry fruits and olive oil to better the taste.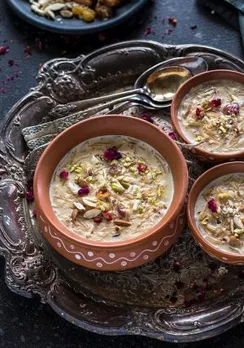 Sheer-Khurma
#5 Sheer Korma
Eid is definitely incomplete without a bowl of delicious dessert Sheer Korma. This sweet dish is a must, and is prepared in most Muslim households. Sheer is milk whereas Korma stands for dates in Farsi (where the dish originated). The flavours of vermicelli milk and delicious dry fruits among others blend beautifully in one's mouth, making the dish heaven for those with a sweet tooth.
#6 Seviya
This dessert is also a must for Eid. Made from milk and vermicelli, this dish takes relatively less time to prepare. Sometimes it is also flavoured with nutmeg. Just like Sheer Korma, Seviya is heaven for those with a sweet tooth. In fact, at time it is served along with Sheer Korma to add to the taste.
So here were six dishes prepared in most Muslim households during Eid, and are a must-have for everyone. Today, most Muslims will be celebrating their end of fasting and will indulge in food items they like.
Wishing you all Eid Mubarak!
Read also - From Iftaari Prep To Eid – Muslim Women Tell Us Their Ramzan Memories
Kavya Shah is an intern at SheThePeople.Tv