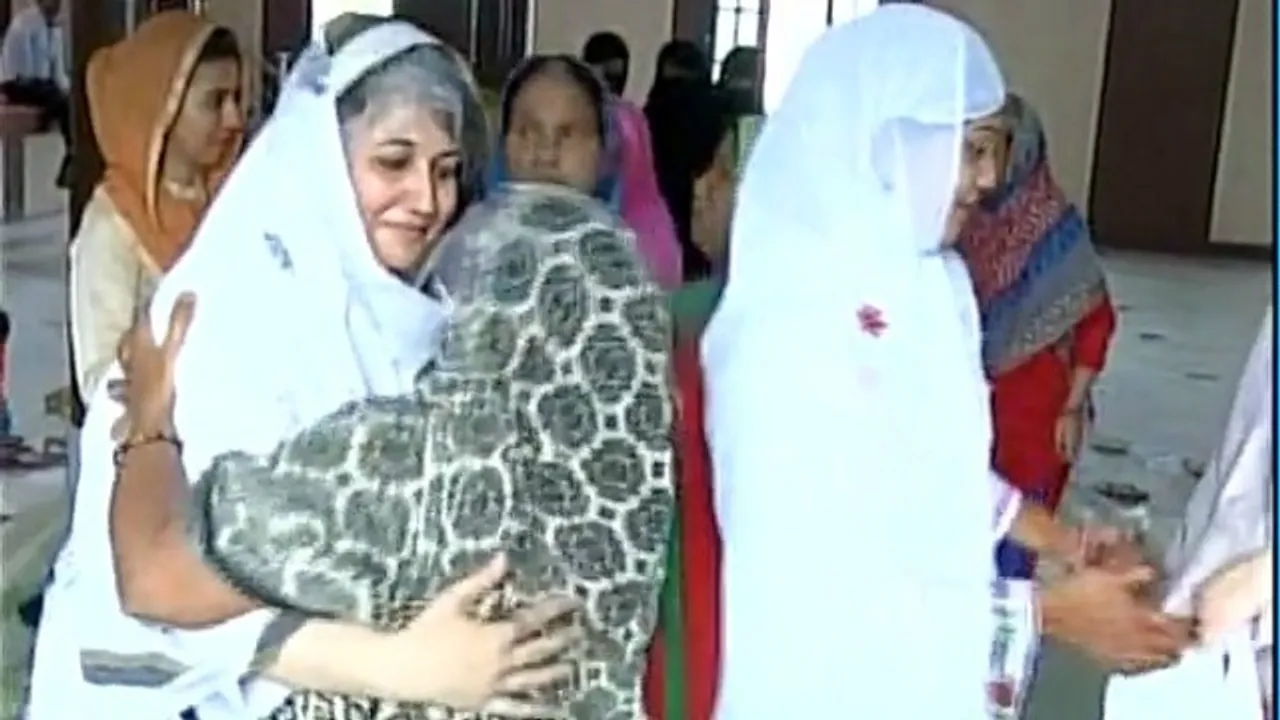 The debate about certain religious places not allowing women inside the sanctum sanctorum has been going on for quite a while now.  And in a first, a mosque in Lucknow- Eidgah Aishbagh- has allowed women to enter its inner sections. The women went ahead and read their Eid-ul-Fitr namaz today morning on the auspicious occasion of Eid.
The officials of the mosque have kept a section especially for women to come and offer their prayers. It was an apt decision especially at a time when so many women are struggling to enter religious places around the country.
Also read: Eight Temples in India that bar entry of women
In response to this step taken by the mosque, Former National Commission for Women (NCW) member Shamina Shafiq lauded the effort and highlighted the importance of gender equality in all aspects.
"I think it is a welcome move. A big gratitude to Muslim religious leader Maulana Khalid Rasheed Firangi Mahali for giving women this authority to come out and offer namaz. I would like to thank him for at least he has started something where women will get the same rights. I think every mosque should adopt this. It is a very welcome step," Shafiq told ANI here as reported by TOI. She further said that she will herself encourage women to come and enter the mosque.
Also read: When a nun fights a case of voyeurism
The debate started with the Bhartiya Muslim Mahila Andolan filing a petition in the Bombay High Court against the restriction for women to enter the inner sections of the Haji Ali Dargah in the city.  Even as that case is still going on it is heartening to see that the Lucknow mosque has opened it's doors to women. Certain Hindu shrines such as the Shani Shignapur were also the centre of debate regarding the same issue, and the recent Bombay High Court ruling that there is no law preventing women from entering certain areas has also been a welcome move.
Feature Image Credit: DNA