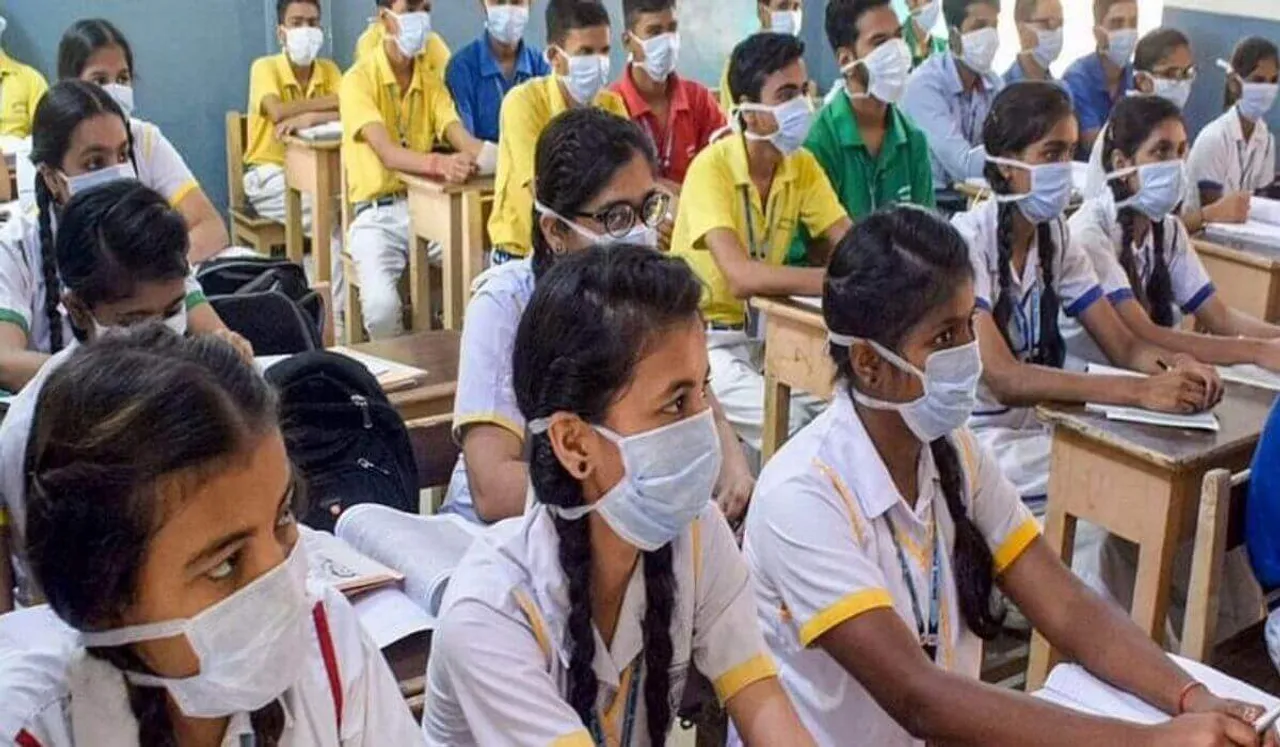 The Delhi Disaster Management Authority issued a set of guidelines for reopening of schools, colleges and educational institutions in the capital city. They have also issued SOP that have to be followed in the institutions when the students return in the premises.
The official order has a list of institutions are allowed to have 50% classroom capacity in classrooms starting from Wednesday this week, September 1. These institutions include, coaching institutes, skill development and training centers, libraries, schools and colleges.
Schools, colleges to set up quarantine room for emergency use; routine guest visits to be discouraged: DDMA guidelines on reopening

— Press Trust of India (@PTI_News) August 30, 2021
The Delhi government had announced on Friday in the past week that the students from Class 9 to 12 in schools and students in colleges and coaching institutes can go back to take offline classes. According to the SOP regarding this announcement, heads of institutions have been told to consult parents and stakeholders by doing PTA meetings and assess their readiness for the reopening.
It is not compulsory for the students to report to school. The ones with their parents' written consent will be allowed and online learning will continue for the ones who don't want to attend physical classes. The students and teaching staff living in containment zones will not be allowed to report to their institutions.
The school heads have been directed to prepare timetable according to the permitted classroom capacity and laboratories. They are expected to divide the school schedule to avoid crowding in the classrooms and at the entry and exit of the students. Lunchbreaks are also said to be staggered. Schools who will have double shifts should maintain a gap of at least one hour between the last group and the first group.
As for the standard protocol, sanitisation, physical distancing and masking are mandatory. The institutes will also gave a 'quarantine room' on the school premise for students and teachers who show symptoms of the COVID-19 during the school hours.
The Delhi government schools which have been converted to vaccination and ration distributions centers will not stop the services. Such institutions are directed to separate a section of the campus for academic activities and the other part for the said services, as per the SOP.
The SOP has also directed the teachers to speak with every student and ask about their well-being in order to give them support. The students should be prepared mentally and emotionally to resume offline academic activities. As per the official guidelines, the teachers are supposed to "bridge the learning gaps to strengthen and recapitulate the foundational subject-specific competency of previous class".
---
Suggested Readings: 
Are Mothers Ready To Send Kids To School?
Ahead Of Third Wave Warning, Is Reopening Of Schools A Good Idea?
ICMR Says Children Can Handle Viral Infection Better, Suggests Reopening Of Primary Schools