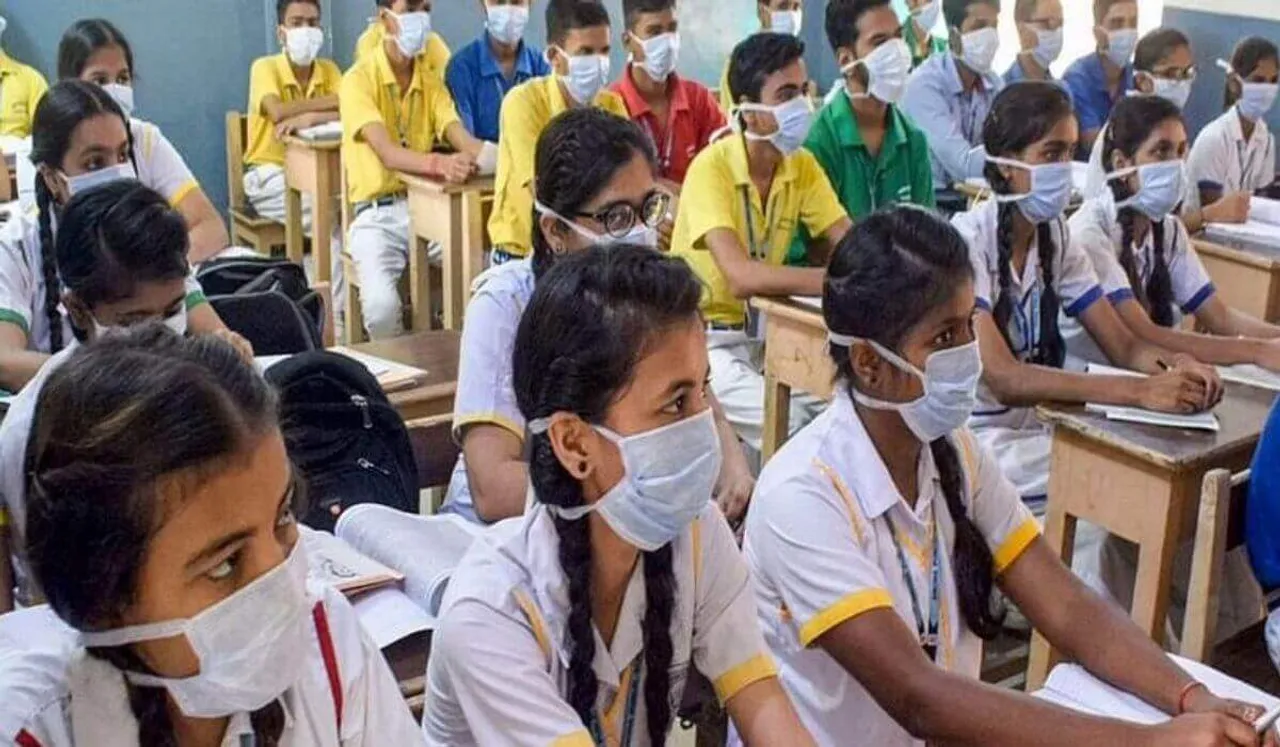 Why are schools reopening in India? An expert committee has recommended phase-wise reopening of schools in Delhi, bringing back students to classrooms for physical learning. Delhi's Chief Minister Arvind Kejriwal too has expressed the state government's intentions to reopen schools at the earliest, also clarifying that no risk will be taken in connection with the health of students. Delhi is not alone. Many states are considering reopening schools in a phased manner. But is this a good idea, keeping in mind that experts have warned that a third wave of the pandemic could soon be on us and that children could be at a bigger risk this time around?
The news from Delhi comes a day after Telangana announced its plans to reopen schools and colleges across the state, starting September 1. The state's education board will soon be releasing guidelines, also clarifying whether or not these offline classes will be compulsory for students. Also on Tuesday, West Bengal Chief Minister Mamata Banerjee announced that schools for all classes will reopen after Durga Puja vacation. The chief minister went on to clarify that reopening the school will be dependent on students' health and analysing the COVID-19 situation.
However, as a parent, the news of various states contemplating school reopening is concerning. Firstly, the availability of vaccines for children still seems distant, with many vaccines still in the trial stages. Secondly, the National Institute of Disaster Management recently warned in their report that the third wave of the pandemic could peak in India around the month of October. NIDM, which serves under the Ministry of Home Affairs, also raised concerns over the critical need of paediatric facilities, citing that the currently available infrastructure was "no nowhere close" to what the country may need, in case a large number of kids do catch the infection.
We have been at this juncture before. Ahead of warnings for the second wave of the COVID-19 pandemic several states opted for the phased offline reopening of educational institutes, leading to mass outbreaks of coronavirus infections. In January this year, close to 31 teachers and students at a school in Gajapati district of Odisha tested positive for COVID-19 following reopening. Similarly, 25 students of Lal Bahadur Shastri Kisan High School in Munger too tested positive. The state governments had issued Standard Operating Procedure at the time of reopening, to ensure maximum care was taken for the safety of students and teachers. The outbreaks are proof that issuing protocols is simply not enough.
Numerous students have suffered due to the closure of schools in India, as not all parents can afford devices and internet connections for online classes. Parents have been also facing financial issues due to the pandemic and in many households, education sadly can't be a priority when the family is fighting for survival. The opening of offline classes will be beneficial for students from the underprivileged sector, but is it worth the health risk that COVID-19 poses?
Our governments at the state and national level need to give more thought to the process of school reopening, and careful look at the pros and cons. It's not just the future of children, it's a matter of life and death, and unforeseen consequences COVID-19 brings for its patients. 
Views expressed are the author's own.
---
Suggested Reading:
COVID-19 Long-Lasting Symptoms Rarer In Children Than In Adults – New Research
COVID Vaccine For Children: Pediatrician Answers 5 Questions Parents Are Asking
High Priority: Why We Must Vaccinate Children Aged 12 And Over Now