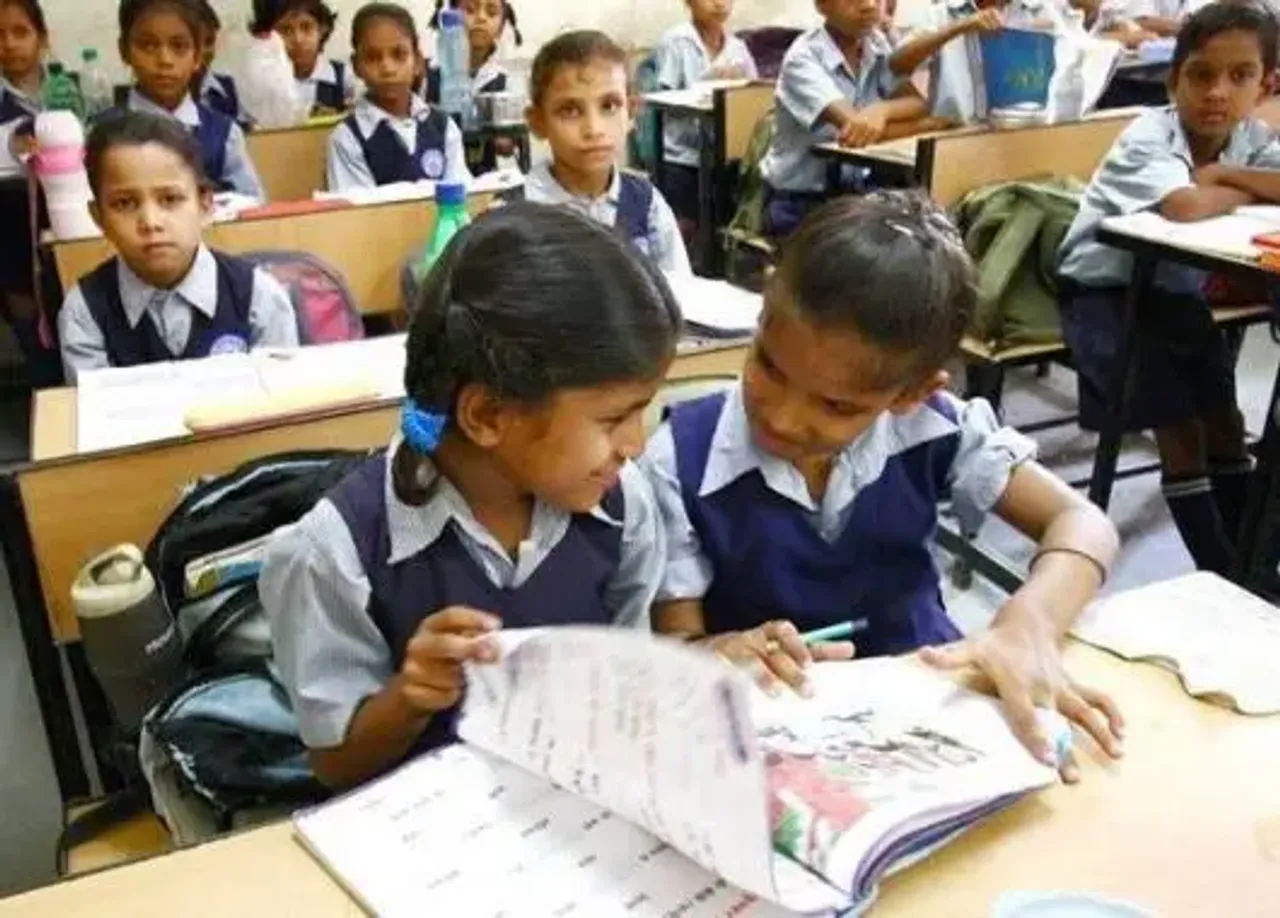 News on State governments' decision on schools reopening and a possible third wave of COVID-19 have oddly found a way to coexist these past few days.
The Deputy Chief Minister of Delhi finally made the announcement on Friday and said that schools in the capital will start opening in phased manner from September 1 this year. While the said development has brought relief to many parents, it has also triggered anxiety.
" A lot of us are definitely not ready to send our kids to school. The kids are not vaccinated yet and there is no clarity about when the government will start that. When the children are at home, we are there to keep pushing them to wash their hands after they came from outside and what precautions they should be taking but I don't think the teachers and staff at the school will be so careful about these things," Suman Sharma, homemaker and mother of two told SheThePeople.
She had gone to her children's school in Sector 30 Gurgaon on August 26 for a meeting with the teachers and found herself not convinced with the school's functioning during a pandemic. "They have already started calling students from Class 9 to 12 for offline classes and I could see them roaming around with their masks down to their chins. How can I be assured that my kids will not get sick when they go to school ?"
The central government's COVID-19 Panel Chief NK Arora has stated that the children between the age group of 12 and 17 will be eligible for Zydus Cadila vaccine sometime in October this year. Many experts including the Union government have repeatedly said that children are not likely to get severe complications from virus infections except the one per cent. How can the parents be assured that their child will not come under that one per cent?
Sharma has two children. Her son studies in Class 8 and daughter in Class 5. She is also concerned about the ways her kids are missing out and the fact that they have done little to no physical activity for the past year. Her younger child has been unable to clear her doubts with her teachers as most of the time the teacher on the other end are not able to hear her or the whole classes is been put on mute.
Rajinder Kaur of Delhi's Tagore Garden area on the other hand feels convinced with how her child is learning during online classes. However, she would not object to send him for offline classes. "His teachers have been able to pay attention to almost all the kids and the assignments are also well monitored. My son is also very concerned about his studies so I haven't seen him getting distracted during online classes but he also gets tensed because sometimes he is not able to grasp certain things. "
She said, "If the COVID-19 cases are under control and we are keeping all precautions then I would want my child to go to school. The thing is that since the schools have closed, the children are literally stuck at home. They are not even able to go out and play because of the risk. If they decide to open the schools in phases or keep certain days of offline classes in week, it would really benefit children. "Kaur thinks that the children have faced major loss in terms of learning.
As per the recent data, almost 30 million children in India couldn't continue with education during the pandemic as they did not have digital devices to attend online classes. Millions also dropped out of school during this period.
As SheThePeople reached out to mothers who have their children in kindergarten, most expressed concerns about how the kids are missing out on the foundation years. Anu, a kindergarten teacher who has her own child attending playschool said that most children in that age group are not getting the basic education. She fears these kids will suffer going forward with syllabus increasing every year and the fundamentals still not clear. Most parents are also choosing to let their kids skip school for the moment as they plan to get them enrolled directly in Class 1, Anu said.
"This just won't work for the kids in my opinion as they will keep struggling with the basics." She teaches at a playschool in Delhi's Lakshmi Nagar area which has people from diverse sections of society, she said, "While many are really not able to buy digital devices for online sessions some are also choosing to not invest as they think the primary education is not worth that investment."
Menaka Thakur, a mother of two living in the same Lakshmi Nagar area has been trying to enroll her seven-year-old in class 2 for a year now. Her son would have been in Class 3 this year but the admission procedure came to a standstill after the pandemic hit India in 2020. Even this year, the admission procedure for Class 2 in Delhi government school is likely to start in September.
"We are into the middle of the year and I don't know if he (her son) will get any seat in government schools. Primary school admissions in Delhi was never easy but with the pandemic it has become even more difficult. If the schools were to open I can at least visit principals and talk to them but right now there seems no scope of that."
Since the schools shut down in 2020, many mothers have struggled to find time for themselves. Adrija Sengupta of Gurgaon is currently working from home while constantly monitoring if her four-year-old is listening to his teacher dictating him tasks from the laptop screen.
"The past one year has been especially difficult as I have had to make my kid priority all the time. I had to manage my work with his assignments and the most difficult job is to make him sit in front of the laptop as he just wants to go back to playing. When he was going to school, it was the teacher's job to teach him but now I feel like I am doing that. "
The same frustration is shared by stay-at-home moms. When Suman Sharma was asked about what annoys her about the kids staying at home all the time, she hesitated a bit. It is seldom easy for mothers to admit the discomfort. She finally said, "I can't cook during the classes because of how much noise that would make and there are other issues that I have been facing but my kids are safe at home. That is essentially what we want. I can't imagine the stress I would have if they kids are at school during such a time. Without vaccination, I cannot let them take offline classes. "
Delhi reported 45 fresh cases of COVID-19 on August 26. It was also the sixteenth time that the capital reported zero deaths from the virus. The National Capital Region (NCR) has observed a downward graph of positive cases since the past couple of months but the threat of third wave is still looming. Media reports during the week have been about children testing positive for the virus. In Mumbai's St Joseph's School, over 22 children tested positive. Four of them are below the age of 12.
The parents' concerns are valid but the question is how long can children go without classroom education. How can the authorities step in to make things easier for both children and their parents ?