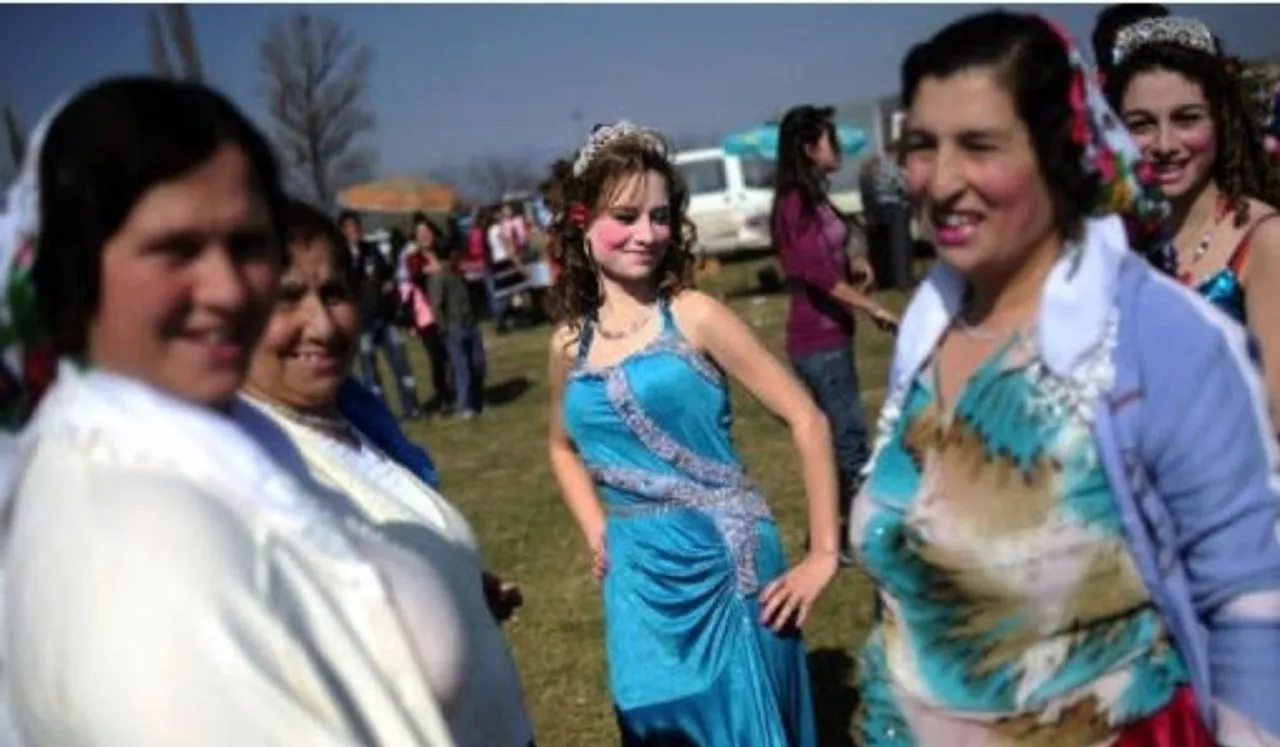 In Bulgaria's "Bride Market," young women from economically backward families are paraded before potential suitors in the hopes of finding beneficial marriages. In the town of Stara Zagora, Bulgaria, the whole town is busy with merry-marketing on the first Saturday of Orthodox Christian Lent.
Potential brides are dressed proactively, with heavy make-up, flash jewellery, high heels, and mini-skirts, to lure potential suitors into the market.
Bulgarian Bide Market
The culture of the Kalaidzahis community, who were traditionally coppersmiths, caught the media's attention for their unusual customs and beliefs. People gather around the town to dance, drink, eat, and chat. The place this event has is called the "Gipsy Bride Market."
The mothers of the potential brides are also well-dressed as they accompany their daughters to the "Bride Market" with pride as their daughters have reached an age where they are successfully complying with social norms and traditions.
Notably, this community migrated to Bulgaria and other Eastern European states between the 12th and 14th centuries. They usually lived far away from each other in the village. The girls weren't allowed to meet or date anyone. The virginity of the girls until the day of the fair was given high prominence because of the high price that they could negotiate.
Girls who were non-virgins were sold at a lower price. The girls from the Kalaidzahi families were only allowed to meet men at the fair through their families. They are not allowed to meet or date men during their adolescence or even meet men without the presence of an adult. However, with the advent of technology, the girls of the community are now connecting with people through social media.
Getting married outside the community is considered taboo in the community and a hindrance to its growth. The community usually gets the girls married off between the ages of 16 and 20. They are forced to drop out of school in the 8th grade so that they won't be stolen by other potential suitors.
Men spend about $7,500 to 11,300 (6.19 lakhs to 93 lakhs) after bargaining to buy their wives. The wedding festivals are modest, but the price paid for the gorgeous young women by potential suitors is on the rise.
---
Suggested Reading: Matrimonial Ad Seeks 'Short Marriage': Leaves Internet Buzzing