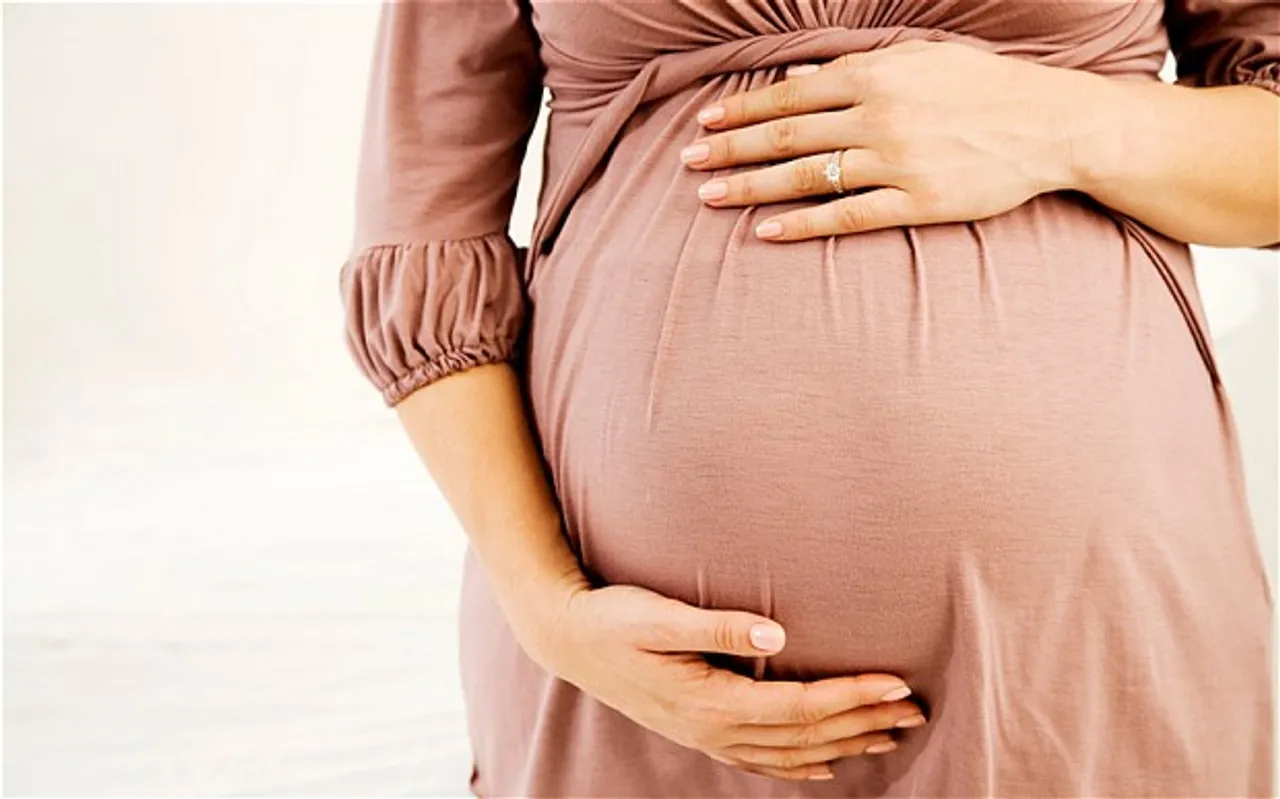 On 29th July, the Ireland National Transport Authority (NTA) introduced 'Baby On Board' badges for expectant mothers who travel on public transport. The free badges are available to serve pregnant women at most transport outlets. The unique initiative has united all public transport operators.
Pregnant women can wear the badges while taking public transport, to discreetly communicate that they need a seat. Expectant mothers at 17 out of 20 maternity hospitals throughout the country will receive a badge within the Pregnancy Information Pack collected. The initiative is expected to help 90% of pregnant women annually.
Anne Graham, CEO of NTA said, "With the increase in the number of passengers availing of public transport, travelling by bus, rail or tram can prove a very real challenge for mums-to-be."
"Despite the busy daily commute, we encourage passengers to be mindful of each other and support those who may have extra requirements when travelling. I encourage all mums-to-be travelling on public transport to wear their Baby on Board badge," she added.
Previously, the Irish Rail piloted the program. Barry Kenny, spokesperson of Irish Rail explained, "It is going directly to expecting mothers through the maternity hospitals and also through general public transport locations as well."
The initiative will practically commence from September this year.
Does India need a similar 'Baby on Board' initiative?
In today's fast paced life, it seems there is no scope for an expecting mother to avoid travel. Travelling during pregnancy is accompanied by a lot of risks. An expecting mother has to be extra cautious while taking a journey through any mode of public transport. India is still in its developing stage and the infrastructure is yet to reach the perfect mark.
Disturbances while travelling in crowded public transport vehicles could also cause fits in pregnant women with high blood pressure, which may be life-threatening, said M. Suthandra Devi, Professor and Head, Department of Obstetrics and Gynecology, CMCH.
SheThePeople.TV spoke to some women commuters who travelled through public transport during their pregnancy.
Read Also: Brigitte Nielsen Is Breaking Stigma Around Late Motherhood
Shabana Ansari, a resident of Virar and a mother of 4-month-old, duly travelled to Churchgate via Western Railway during the entire nine-month period of pregnancy. She shared her experience saying, "In the initial months, I use to board the women's general compartment, but I later switched to using the Handicapped compartment. Until the first three months, the baby bump isn't visible and other commuters are not aware about your condition. Only when you tell them personally do they know about it and tend to be careful about their moves. But it is not really possible to keep on telling everyone every time that you need some extra care. Due to the immense crowd, you will be pushed, people sometimes fall on you and unconsciously their hands hit you and more. In fact, to get into the train is a task itself.
"It is undeniable that once people are aware of your condition, they will tend to be helpful towards you. But not all will be of the same nature. Some offer a helping hand, while some blame you and shoot questions as to why in the first place do you even need to travel. Some pointed fingers at my husband, doubting his capabilities of feeding me. I ignored them, and just looked after my baby and me. People around you may help, but you have to help yourself first. I had a tough time travelling those nine months," - Shabana Ansari
When informed about the Ireland initiative, she said, "It would be great if such an initiative is taken by the Indian authorities as people will become aware and will be more sensitive towards expectant mothers. Also, if something like a badge already denotes a lady's condition, she wouldn't have to make an extra effort to vocally tell everyone that she needs to be taken care of. It will definitely bring about a change, but it is required that the authorities also look into providing better facilities. The handicapped compartment says that only pregnant ladies in the advanced stage are allowed, but don't the initial months require as much care? The authorities must consider comfortable seating arrangements."
Thanushree Karekar, a resident of Mangalore, said, "I used to travel through Uber when I was expecting, as it was a comfortable ride. Sometimes, I went by rickshaws, but avoided using them as the roads are filled with potholes. Also, the rickshaw drivers did not really take necessary precautions while driving, even after telling them to drive slow. The local buses here in Mangalore, are extremely over-crowded, so there's no point using them for commute."
"If there are good people around, such badges will help. But some may act like they did not notice the badge. But nonetheless, such an initiative is unequivocally required in our country and will help sensitise people," she said.
Sangeeta Yadav, a resident of Thane and a mother of a 2-year -old, shared her story. She expressed, "I am a tuition teacher and used to travel through rickshaws during my pregnancy. The difficulties were undoubtedly there as roads are bumpy. Also, some drivers wouldn't be careful while driving. I purposely avoided taking buses as they tend to be over-crowded and the lack of space creates suffocation. Even if you're travelling by bus and people are aware of your pregnancy, they are sometimes helpless in providing you comfort due to lack of space."
"I feel that such an initiative in India will bring in mixed reactions. Today, people knowing that you're pregnant are not mindful about it, so this would not bring in much of a change. Also, educated people might follow and help, but what about uneducated people who largely remain unaware about things around. But needless to say, it is important to change the mindset. The initiative is whole-heartedly welcome," she asserted.
Marching towards Change
A 'Baby on Board' initiative will definitely help alter the thought process of the people. Merely allotting extra seats in trains and buses, is not enough. Awareness about rights of pregnant ladies should be increased.
Read Also: Healthy Eating: A Pregnant Woman's Diet Plan
Megha Thadani is an Intern with Shethepeople.tv