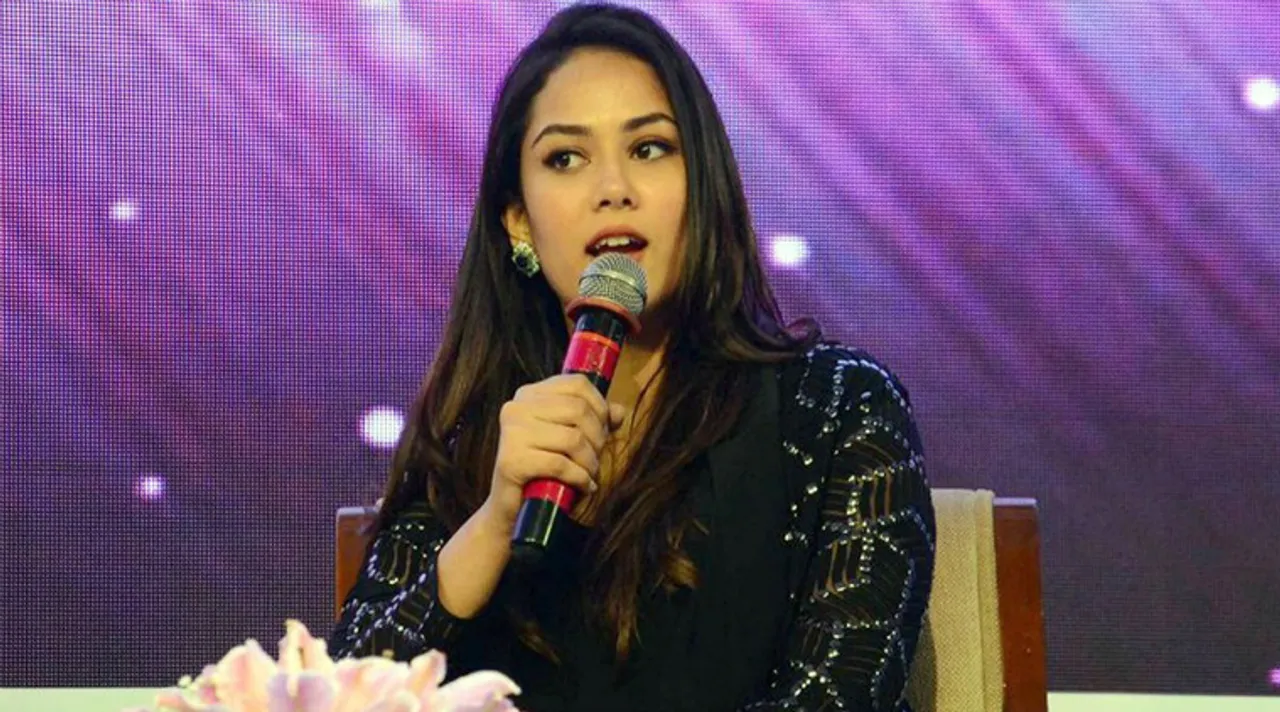 The common junta of India may not know who the current president of our country is, but they know what the very pregnant wife of actor Shahid Kapoor wore at her baby shower. What is this fixation with covering a star wife's pregnancy? Every time a celebrity is visited by a stork, why does it become such a big deal? Having a child is one of the most intimate things for any couple. Planned or unplanned a pregnancy is a big deal, indeed.
It means tons of adjustments in both personal and professional lives. It means preparing yourself for a mound of soiled clothes and sleepless nights, even if it is for the second time. While Rajput and Kapoor may be busy preparing themselves for another tiny addition to their lives, they sadly do not enjoy the privacy that we do. Being a star-wife, even Rajput's second pregnancy is being aggressively documented by the media, the couple's fans and those who just love any Bollywood tit-bit to munch on a daily basis.
If media enthusiasm is to be believed, she might as well be carrying some superhuman marvel in her uterus.
Why is a star wife's pregnancy of such importance?
It's everywhere. There is no running away from Rajput's pregnancy if you don't live under a rock, have even a diminutive presence on social media platforms, or dare to watch the news on television in this day and age. It's as if the paparazzi have hacked into Rajput's digital scheduler. They snap her on every possible occasion.
SOME TAKEAWAYS
Mira Rajput is expecting her second child with husband Shahid Kapoor.
The entire nation is gripped with the Mira Rajput pregnancy fever.
They are everywhere! Photos of Rajput trying to course through her pregnancy, while battling the obsessive intrusion from the media and common folks.
Be it stepping out for a pizza date with her husband. Or leaving for a vacation wearing "drool-worthy pregnancy" ensemble. What is next then? The brand of shoes she wore for a comfortable visit to her gynae? What is she craving to eat during her third trimester? Perhaps some inside scoop on how she is planning to lose her pregnancy weight before the next high-profile B-Town wedding?
But it's not as if the media is piling these photographs on our feed against our will.
We are a country of 1.3 billion people, living on the only life-sustaining planet in the Solar System. There are a ton of relevant issues every one of them is facing. Yet somehow it is this useless feed on Rajput's pregnancy which finds its way to our daily dose of news almost religiously. How does this not make us want to question our news consumption? The truth is, there is a major chunk of the common population which is obsessed with this woman, her married life and her pregnancy. They want to know all about it. Hence, it is their encouragement which has made Rajput's pregnancy a national obsession.
It matters to someone what flavour of cake Rajput had for her baby shower, or how she is a hands-on parent to her daughter.
This is not about paparazzi hounds which won't let the poor woman march out of her house with ease, even in such a condition. It is high time we accept that this obsession with Rajput's pregnancy is our fruit of labour. Not the star wife or the media, it is us who cannot help but click on such snippets.
People just want to see the humane yet romanticized side of their favourite celebrity. They want to see what Rajput chooses to wear or how Kapoor cares for his pregnant partner. It makes these god-like creatures a little more real. A little more attainable perhaps. Rajput is an ordinary girl who married a country's heart-throb. She now has a family life with him. It's the stuff fairy tales are made of. It is our curiosity about the lives of those well off than us which is keeping the paparazzi in business today. But how real and long-lasting are these fairy tales, is something which people need to answer for themselves.
It's true that many times celebrities too crave media and public attention, be it for a wedding or a pregnancy. But if a star wife is something we choose to obsess over, despite her marriage to a film star being her only claim to fame, then the onus of blame lies with us more.
Also Read : A wish for all homemakers and stay at home mothers
Yamini Pustake Bhalerao is a writer with the SheThePeople team, in the Opinions section. The views expressed are the author's own