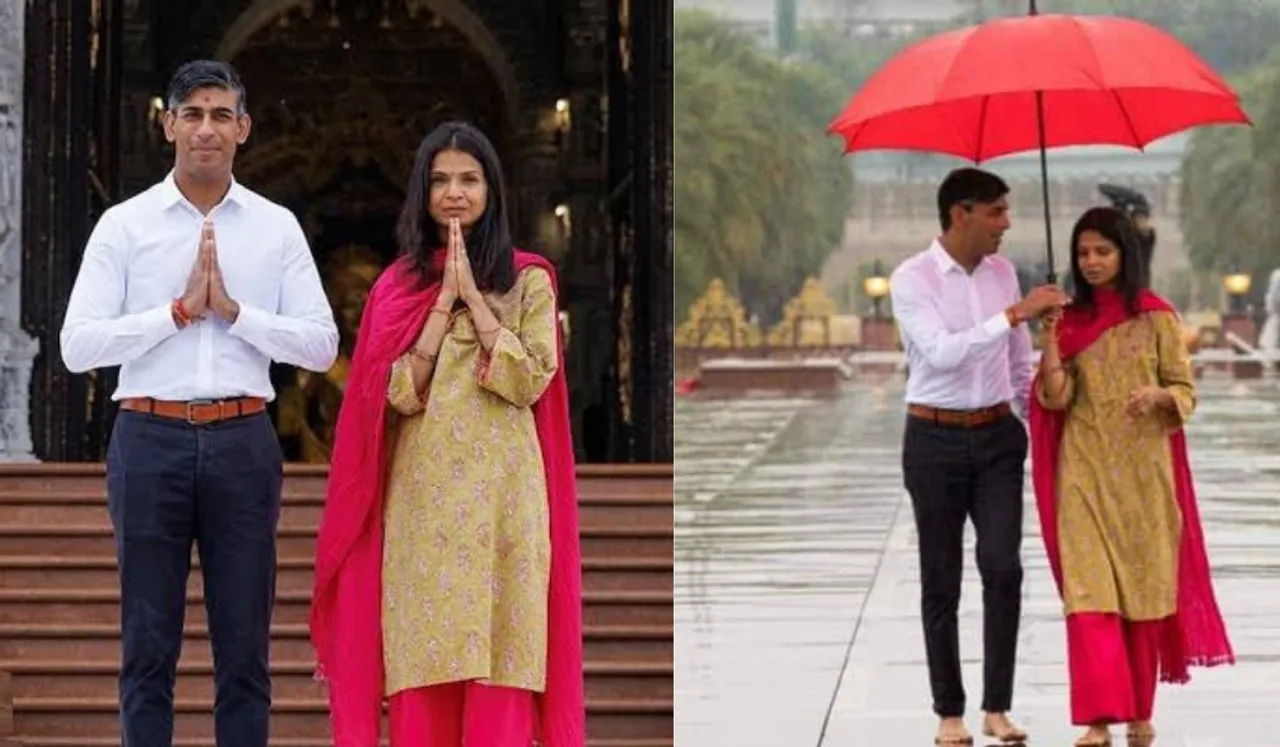 Akshata Murty, wife of UK Prime Minister Rishi Sunak, is set to close her venture capital fund, Catamaran Ventures UK, according to a report by The Guardian.
The company provided minimal information, stating only that the directors had chosen to dissolve the company.
Details About Catamaran Ventures
Co-founded by Akshata Murty and Rishi Sunak, Catamaran Ventures UK received support from Infosys founder and Indian billionaire Narayana Murthy. According to its official website, this investment firm manages assets totalling USD 1 billion, equivalent to more than Rs 8320 crore.
The primary mission of Catamaran Ventures was to invest the wealth generated from Akshata Murty's stake in Infosys into startup companies to help them achieve profitability. While the firm's investments were valued at approximately USD 4.6 million, it was revealed that the company owed Akshata a sum of USD 5.5 million (Rs 45.75 crore).
There were allegations that some of the companies supported by Catamaran Ventures were receiving significant funding through government programs and initiatives financed by taxpayers, which contributed to their profitability and, subsequently, the success of Akshata Murty's firm.
Companies Supported By Catamaran
Catamaran invested in the high-end furniture firm New Craftsmen, which went bankrupt and entered liquidation after obtaining £300,000 in loans funded by taxpayers. These policies were implemented during Sunak's tenure as the chancellor.

Mrs Wordsmith, an educational company that secured £1.3 million from the Future Fund, a program initiated by Sunak to support small startups during the pandemic is another company Catamaran invested in. Mrs Wordsmith eventually went under, leaving a debt of £249,000 to HMRC.

Catamaran Ventures also invested in Digme Fitness, a fitness chain that received Covid furlough payments totalling up to £630,000, despite ultimately going into administration with outstanding VAT and PAYE taxes amounting to over £6.1 million.

Additionally, Catamaran Ventures invested in Study Hall, an education technology company that is still operational and received a government grant of £349,976 from Innovate UK in 2022.

Catamaran also invested in the childcare agency, Koru Kids, which caught the couple in a controversy with the other UK leaders. Akshata held over 20,000 shares in the company.
Suggested Reading: Businesswoman Akshata Murthy: Lesser Known Facts You Must Know