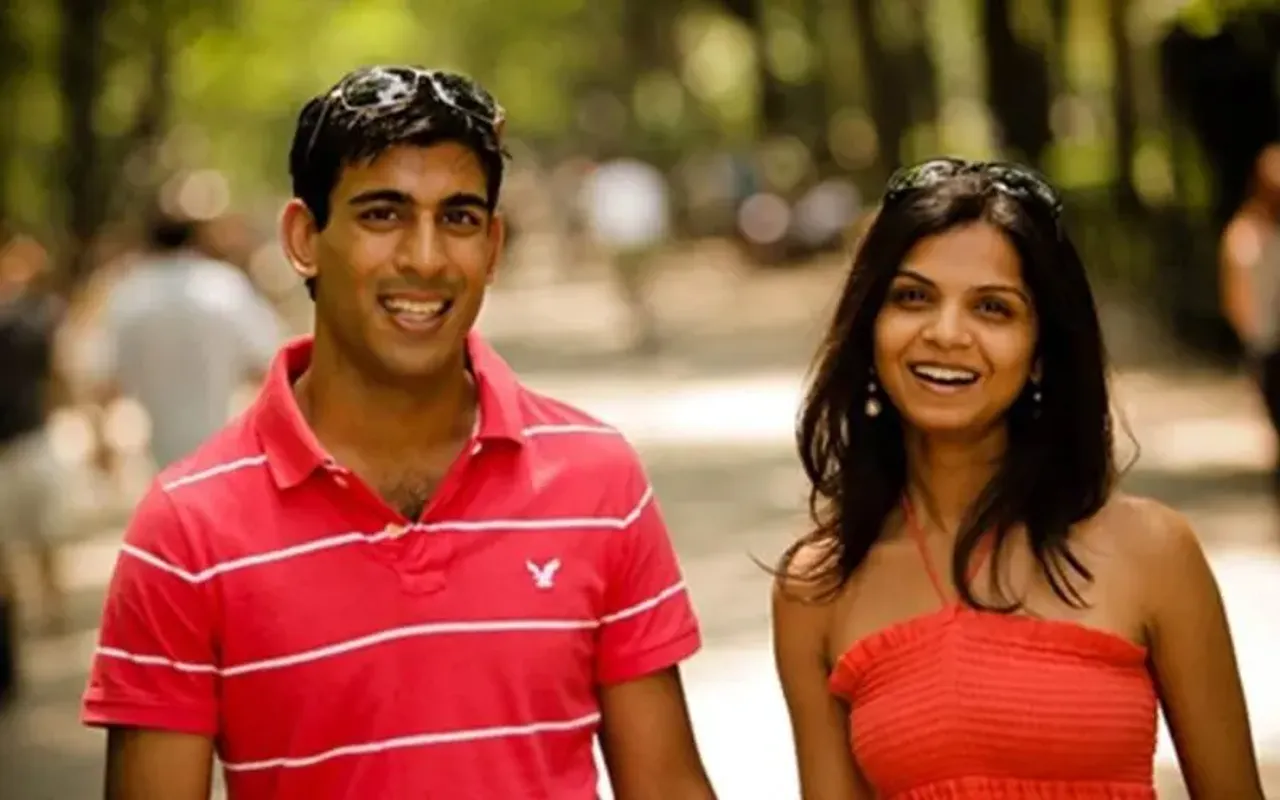 Akshata Murthy is the daughter of N.R. Narayana Murthy and Sudha Murthy, and made headlines after she was reported to be richer than the Queen of England. Besides, her husband Rishi Sunak is named as a 'political rising star' who played an instrumental role in bringing the economy of Britain out of the crisis after the COVID pandemic. 
Recently, Murthy has been facing much backlash due to her non-domicile status in UK which allows her to not pay taxes on her overseas income. Her husband, Rishi Sunak, defended her in public and said that she has always had that privilege even before she married him. Murthy's capital joined with Rishi Sunak's has raised many objections in the country.
Sunak said that his wife is from India and would eventually want to go stay in India to care for her parents that is why is living as a non-domicile in UK. He said, "It wouldn't be reasonable or fair to ask her to sever ties with her country because she happens to be married to me. She loves her country. Like I love mine, I would never dream of giving up my British citizenship. And I imagine most people wouldn't."
Akshata Murthy Facts: All You Need To Know:
1. Born in 1980 in Hubli of Karnataka, she is the daughter of N.R. Narayana Murthy, the tech giant of India and founder of Infosys.
2. She completed her education at Baldwin Girl High School in Bangalore. Later, she completed her graduation in economics and French from Claremont McKenna College, California. 
3. Her husband Rishi Sunak is a British politician, former banker, and hedge fund manager. The duo got married in 2009 after they met at Stanford University while completing their studies. 
4. Akshata Murthy is the director at Catamaran Ventures, the investment firm of Narayana Murthy. Her share in the firm stands at 430 million sterling pounds, which makes her one of the wealthiest ladies of Britain.
5. Besides, she also manages her fashion label where she combines local craftsmanship with contemporary Western silhouettes.
---
Suggested Reading:
Shah Rukh Khan Offered A Dua And Got Hate In Return
---
6. She did a diploma in fashion from the Fashion Institute of Design and Merchandising, California.
7. Akshata Murthy and Rishi Sunak have two children- Krishna Sunak and Anoushka Sunak.
8. As per many reports, Akshata Murthy is richer than the Queen Elizabeth of the United Kingdom. The Guardian reported that Sunak did not fully disclose the financial assets of his wife.
9. Her reported worth of shares and properties amounts to £430 million whereas the Queen's evaluated worth is around £350 million. 
10. There are also reports of Murthy's undeclared share in six other firms in the UK including the one having a joint venture with Amazon India.