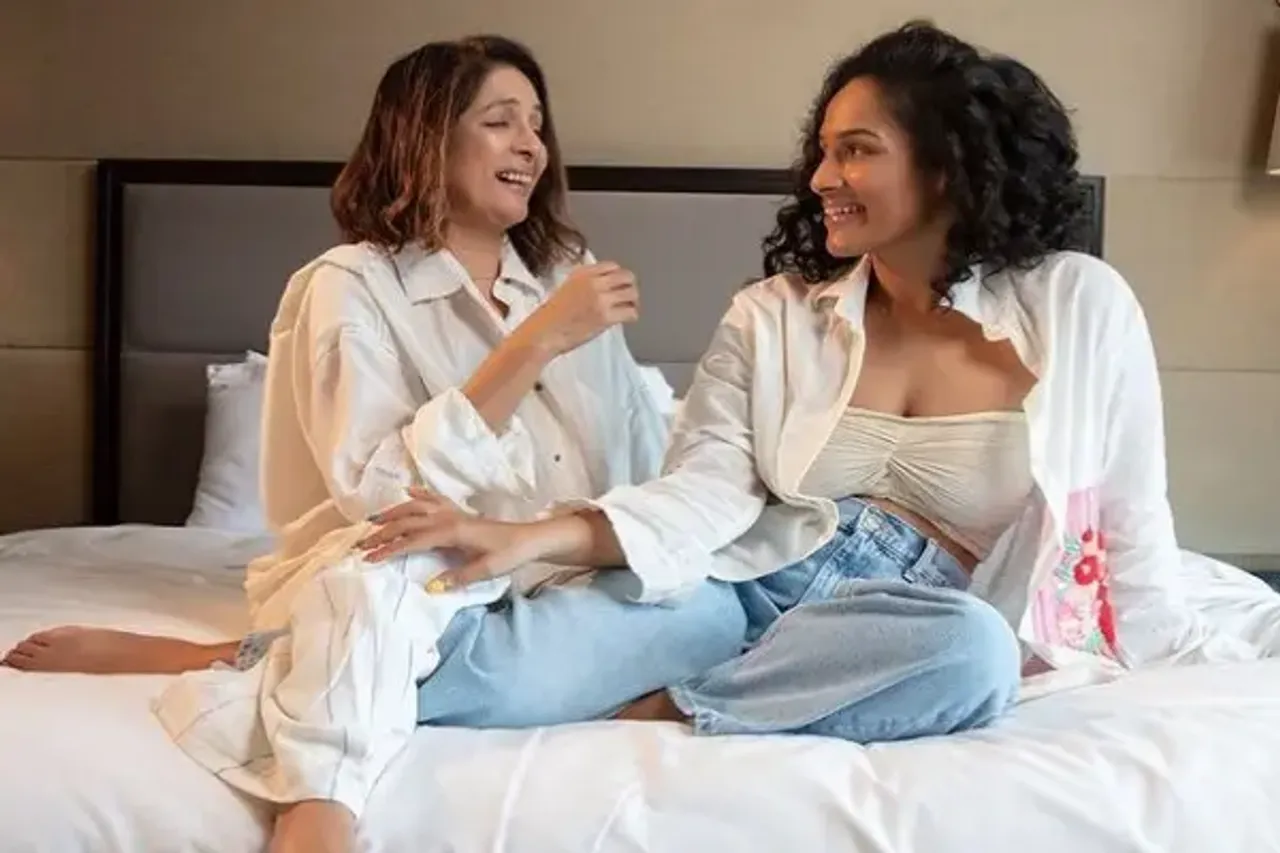 Neena Gupta on raising daughter Masaba: Veteran actor Neena Gupta's journey is inspirational as she not only challenged social stigmas by raising a daughter as a single mother back in the 80s, but she also embraced the motherly responsibilities that came along with it.
In an ">interview with RJ Siddharth Kannan, Gupta recently revealed that to raise her daughter, Masaba Gupta, as a single mother, she "had to do work that I wasn't entirely pleased with". She claimed that her main focus was to raise Masaba.
Gupta made a bold decision to give birth to her child while dating Vivan Richard in the late 1980s. Later, Vivan and Miriam Richards got married while Gupta raised a daughter, singlehandedly. The 61-year-old further said that now, at this stage in her career when she doesn't have to "work for money", Masaba encourages her to explore her creative side in a more meaningful way. She continued that the mother-daughter dynamic has changed now. She said now that she is married, she doesn't really have to "work to earn money". She mentions how Masaba pushes her to work now and how "nice" it is to be around a responsible daughter who takes care of you.
She's become my mother now, she pushes me to work: Neena Gupta says about fashion designer daughter Masaba
Gupta has openly spoken about raising a daughter as a single mother. She said that she would not have gotten married if she wasn't sure that her husband liked Masaba. She mentioned that no matter how much she loved a man, she wouldn't have decided to be in a relationship with anyone if "they had a problem with my daughter", the Shubh Mangal Zyada Saavdhan actor had told on No Filter Neha show. She says it is very important to her that she likes who she's with and vice versa.
Gupta, who is currently staying in the hills, often shares posts from her life in Mukteshwar, Uttarakhand.
She is prepping for her upcoming film Sardar Ka Grandson, a comedy-drama starring Arjun Kapoor, Rakul Preet Singh and others, due out on Netflix. She will also be seen in a film called Gwalior, with Gajraj Rao, and in the sports drama 83, in which she plays mother to Ranveer Singh's Kapil Dev.
Meanwhile, Masaba made her acting debut last year in the webseries called Masaba Masaba.
Watch the interview here:
Feature Image Credit: Neena Gupta/Instagram