My first visit to Nainital and Bhimtal was an outcome of a number of factors. Delhi's scorching heat, the mundane everyday life and an ardent desire to escape to the hills compelled me and my family to pack our bags and leave for Bhimtal last year.
The journey was a smooth one, with a few stoppages to praise and capture nature's beauty on our cellphones. We also stopped at a restaurant for lunch. After a nine hour long drive, we finally reached Bhimtal.
We checked into our hotel 'The Sapphire Inn' at five in the evening. The long journey had enervated us and we were not in a mood to explore anything. We decided to take rest in our room to rejuvenate ourselves for the next day.
Day 2
Naini Lake
Early morning the next day, we dressed up, packed our travel paraphernalia and left for Naini lake, which was an hour's drive from our hotel. Since it was a long weekend, there were a lot of tourists thronging the place. The crescent-shaped lake is a marvelous sight to behold. Located at the centre of Nainital, the air around the lake was quite fresh and cool, infusing us with zeal. The boat ride we took was a relaxing one. Surrounded by magnificent water, we enjoyed the boat ride to the hilt. For a moment, all my worries evaporated and I felt in communion with nature.
The journey was a smooth one with few stoppages to praise and capture nature's beauty on our cellphones. We also stopped at a restaurant to eat to our heart's content.
Tiffin Top
After spending some time near the lake, we decided to visit Tiffin Top, which is another recreational site meant for travel enthusiasts. The best part of visiting this place is that it is located atop a hill and one of the most convenient ways to reach the place is by riding on a horse.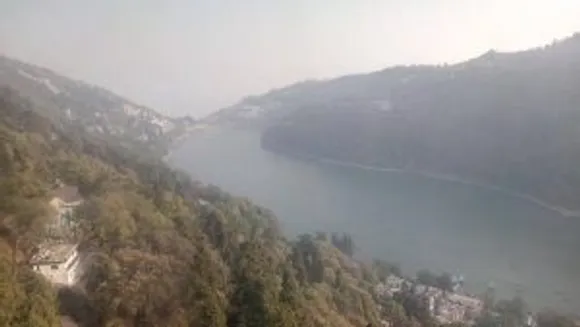 Also Read: TravelHer: Ruchi Makkad Shares Hacks On Travelling With Kids
This sounded to be an interesting proposal for the entire family, as we didn't even remember the last time we rode on a horse. We thus decided to avail this golden opportunity and make the most of it.
It was fun riding on the stone cobbled path. The balmy weather was the icing on the cake. After covering every few metres, we would stop to witness the scenic beauty of Nainital from different altitudes.
We also got a chance to have a glimpse of Amitabh Bachchan's school. The path was dotted with tall trees on both sides making us feel close to nature. After having some great fun on the way, we finally reached the Tiffin Top. I was spellbound the aerial view of the hills. We captured the hills' scenic beauty in our cameras since it would help us reminisce the good times we were having, once we went back.
We ate to our heart's content and headed back to the starting point. This was definitely one of the highlights of our trip that we knew we would cherish.
Ropeway Road
Another fascinating thing we did was the cable car ride that we took to the Snow View Point. It was definitely an enthralling experience and I couldn't stop looking at the mountains. Since we visited the place in summers, we couldn't get a chance to see the snow, but were still happy to get a panoramic view of the Naini lake. Those looking for some adventure can enjoy some swings and rides that are there. We descended via the same ropeway and returned to our hotel. The next day we had to leave for sightseeing in Bhimtal.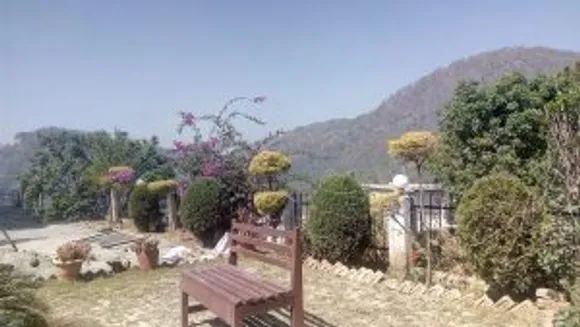 Also Read: Single Woman Traveller: Stuff I Learnt To Ignore
Day 3
Bhimtal
The next day, we checked out of our hotel and left for the main lake in Bhimtal. It is one of the most surreal lakes you will come across in the region. A true visual delight! We sat in the boat and enjoyed another fun-filled ride across the lake. My brother played some soothing songs on his phone that made our experience a more memorable one. Infact, there is an island at the centre of the lake which has been developed as a tourist attraction and has an aquarium. Lack of time kept us from visiting the place but I would definitely recommend everyone to go there.
This was the last leg of our trip. From Bhimtal, we reluctantly left for Delhi with some wonderful memories that will remain etched in our hearts forever.
With this trip, my affinity for hills has increased manifolds. I really don't know when I will get a chance to visit this place again.
Also Read: TravelHer With Shaili Chopra: A Village, Stars And The Changing Definition Of Luxury
The views expressed are the author's own.