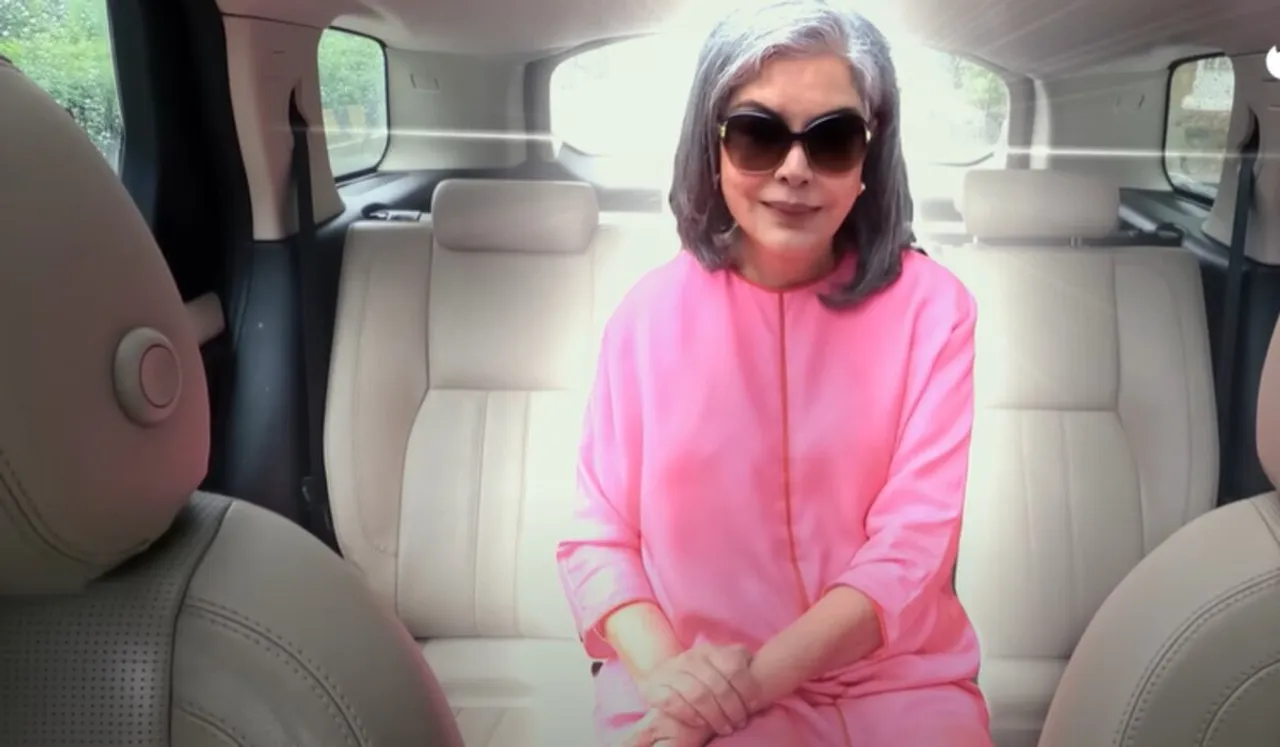 In the realm of Instagram stardom, few personalities shine as brightly as Zeenat Aman.  The legendary diva, celebrated enigma, and veteran actor have not only graced the silver screen but have also taken the social media world by storm.
Beyond her stunning photos and glamorous style, Zeenat Aman has emerged as a sage advisor on matters of fashion, life, and love. Recently, in a candid tête-à-tête with Kusha Kapila on her chat show "Swipe Ride," Zeenat shared some invaluable dating tips, leaving us all with food for thought.
In an era where deciphering green flags from red flags and understanding the enigma of 'situationships' can be a daunting task, Zeenat Aman's advice transcends generations, offering a fresh perspective on self-worth, partnerships, and personal empowerment.
A Legendary Voice of Wisdom
Zeenat Aman, hailing from the boomer generation, imparts invaluable counsel to millennials. Her sage advice encapsulates a universal truth:
"If someone constantly treats you as if you are one of many options, empower yourself by removing yourself from the equation. Don't grant a full-time position in your life to someone who only offers part-time commitment." Aman's guidance inspires individuals not to invest their entire lives in those who view them as mere alternatives. This empowering message resonates profoundly with Gen Z, especially those approaching dating with caution, illustrating how wisdom transcends generational boundaries.
Dating Decoded: Zeenat's Words of Caution
Zeenat Aman, with her trademark charm, delivered a dose of dating advice tailor-made for young women. She candidly urged them to exercise caution and cherish their inner selves. In a world that sometimes rushes headlong into the affairs of the heart, Zeenat's words were a reminder to savour the journey of getting to know someone.
"Don't be in a rush to leap into the arms of love," she advised, emphasizing the value of patience. Zeenat urged young girls to take the time to understand their potential partners before taking the plunge. After all, she underlined, "You yourself are very precious, and one should not throw it all away."
A Life of Self-Reliance
Zeenat Aman's life story is nothing short of inspirational. She revealed that her journey towards self-reliance began at the tender age of 17. From that point onward, she became the primary provider for her family. Her dedication and resilience have sculpted her into a woman of unwavering strength and independence.
During the show, as she spoke to a lady about to embark on her first date with someone she had met online, Zeenat emphasized the importance of self-reliance in building meaningful relationships. "I have been in relationships where I have pulled my weight and done what is necessary," she noted, "and my sons have grown up witnessing that.
Every relationship they have had is with women who embody strength, opinions, and choices - and they keep that as the norm because they have been raised by a mother who is just that." In a society where the role of women is continually evolving, Zeenat's message resounds strongly. She encourages women to strive for financial independence as a means of taking charge of their lives, making choices aligned with their aspirations, and ultimately becoming the best version of themselves.
The Empowerment Legacy
Zeenat Aman's influence extends far beyond her words of wisdom. Her journey from a successful modelling career in the 70s to the illustrious world of films is a testament to her indomitable spirit. Early hits like "Hare Rama Hare Krishna" and "Yaadon Ki Baarat" catapulted her to nationwide stardom. She continued to leave an indelible mark in the industry with iconic roles in movies like "Don," "Roti Kapda Aur Makaan," and "Laawaris." Zeenat Aman, with her remarkable journey, serves as a beacon of empowerment. Her words resonate not only with her contemporaries but also with a new generation of women who seek to chart their own course in life. She exemplifies that being self-reliant and embracing strength are not just personal choices but a powerful legacy that can shape future generations.
This is the wisdom of Zeenat Aman - a tapestry woven with the threads of love, empowerment, and an unwavering belief in the potential of every woman. It's a life lesson that we all should take to heart.
---
Suggested reading: Control Your Own Future: Zeenat Aman Advocates On Financial Independence