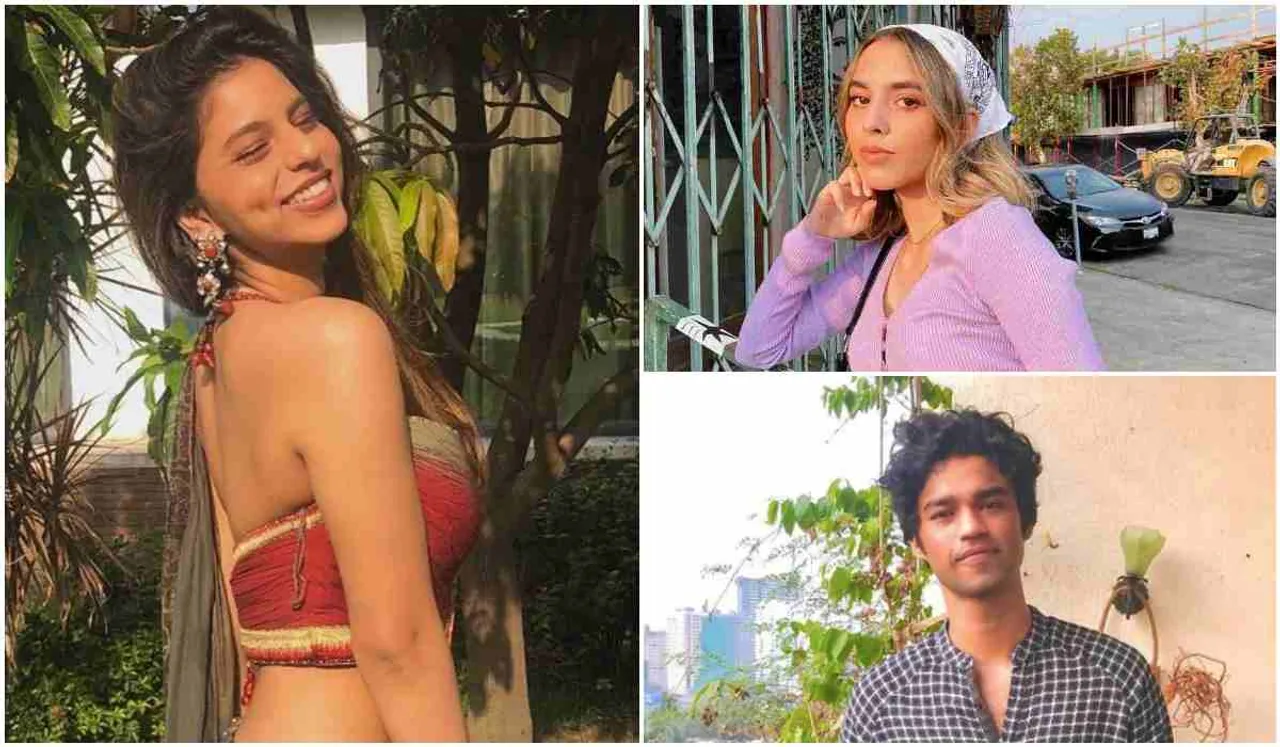 For next-gen Bollywood kids social media isn't about political correctness: For Bollywood kids social media isn't a place to hide from: The Indian audience has, since forever, attached immense power to every element that exists in the celebrity bubble, including film families. And it's only understandable since cinema here has been passed on around from shoulder to shoulder of famous progeny - the Kapoors, the Khans, the Deols, the Khannas (but carried in large part by industry 'outsiders,' the real gems).
While the current generation of older Bollywood star kids has taken up the acting mantle from their legendary ancestors pretty decently, the same can't be said of their participation in issues of social relevance. The industry as a whole is routinely lambasted for keeping a safe distance from 'controversial' issues that could put them in the line of fire.
But a new crop of Bollywood star kids has emerged on the block. These young people have also expressed a propensity towards things that lie outside the world of acting. This bunch doesn't shy away from speaking up to make a change. From colourism to harassment to depression to abuse - these star kids are boldly taking on everything that their kin in the film industry has played its part in stigmatising for years.
Game changers
Suhana Khan has been in the spotlight ever since she was born and as a young girl, began making the occasional appearance beside her famous parents on television or public events. Being Shah Rukh and Gauri Khan's daughter, fame was fated for her. Her fame notably came surrounded by negativity pointed at her skin tone, then only regarded as audience gossip and tabloid trash.
Cut to years later, when everyone sat up to take note of the younger Khan once again in 2020. With the power of social media at her disposal this time around, Khan roared loud against all that must perhaps have been pent up from all those years of media glare and audience commentary, on how she was called 'ugly,' or 'kaali,' and how that was not deterring her anymore on her journey of self-love.
On the mental health front, Ira Khan and Aaliyah Kashyap are guarding the posts. The two young women, daughters of actor Aamir Khan and director Anurag Kashyap respectively, have been candid on their social media channels about issues that a majority of Indian society still brushes under the carpet. While Khan regularly traces her experience of depression and healing for her followers, Kashyap has fought back online abusers who come at her for her clothes.
Where toxic masculinity is concerned, late actor Irrfan's son Babil Khan is taking down the bricks with each post he makes online about fluid clothing or makeup or skincare or just about anything that is and should be neutral and inclusive. Amitabh Bachchan's granddaughter Navya Naveli Nanda, on the other hand, is a very tangible force in the field of actualising female power, having launched her own healthcare portal for women.
Others in their league too - the likes of Janhvi Kapoor, Ananya Panday, Sara Ali Khan - have been set apart as youth icons, for reasons that vary. But, and without pitting these bunch of 20-somethings against each other, it's amply clear that the bigger chunk of relevant dialogue is being led by those who haven't (yet) stepped foot into mainstream cinema, and hence, aren't perhaps pressured by box office numbers being correlated to what they say on social media.
Can The Other Older Star Kids Compare To Them?
And what about the current senior Bollywood star kids? Sonam Kapoor, Kareena Kapoor-Khan, Shraddha Kapoor, Alia Bhatt, Sonakshi Sinha? How much noise are they making, against patriarchy, oppression, social exclusion, hate crimes, discrimination? Whispers, at best. At least in comparison to the decibel and intensity at which the younger ones are talking.
It's not like they have entirely shrugged off their roles as people with wide public reach and related ability to impact social issues. There are occasional posts from Kapoor or Sinha hitting back at trolls that anonymously show women down. And rare ones from Kapoor-Khan who, it was believed with more pretence than meaning, remarked on racism in the US.
But how far will that singular remark or high-sounding comment take them? One statement on a single social issue buried somewhere between tons of other selfies and film promotions - does it hold any ground at all? Are these stars driving change or only internet trends?
Where their predecessors have carefully tread (or avoided) paths that would lead them into the territory of conversation capable of stirring 'trouble,' this younger league of Bollywood star kids are changing the very definition of what the film industry thinks of as 'trouble.'
Are their efforts successfully prompting real-time change? Can subjects of mental health be given the measure of weight they deserve only by Bollywood star kids speaking about them? Is celebrity commentary on toxic masculinity anything more to readers than a mere like and a scroll down? Will celebrities parading in clothes that are gender-fluid transform sweeping biases? Are these people creating impact, pushing us towards a better future?
It would be naive to assume that Khan or Kashyap's social media posts are acting as immediate stimuli for bigger social changes out in the world beyond their phones, where women are violated, men are mocked, queer persons are attacked. But the conversation itself is the first stimulus. And these Bollywood star kids aren't afraid of leading that. They are loud, they are clear and they are repeatedly standing up for the world with optimism that bears hopes of changing it for the better.
Views expressed are the author's own.