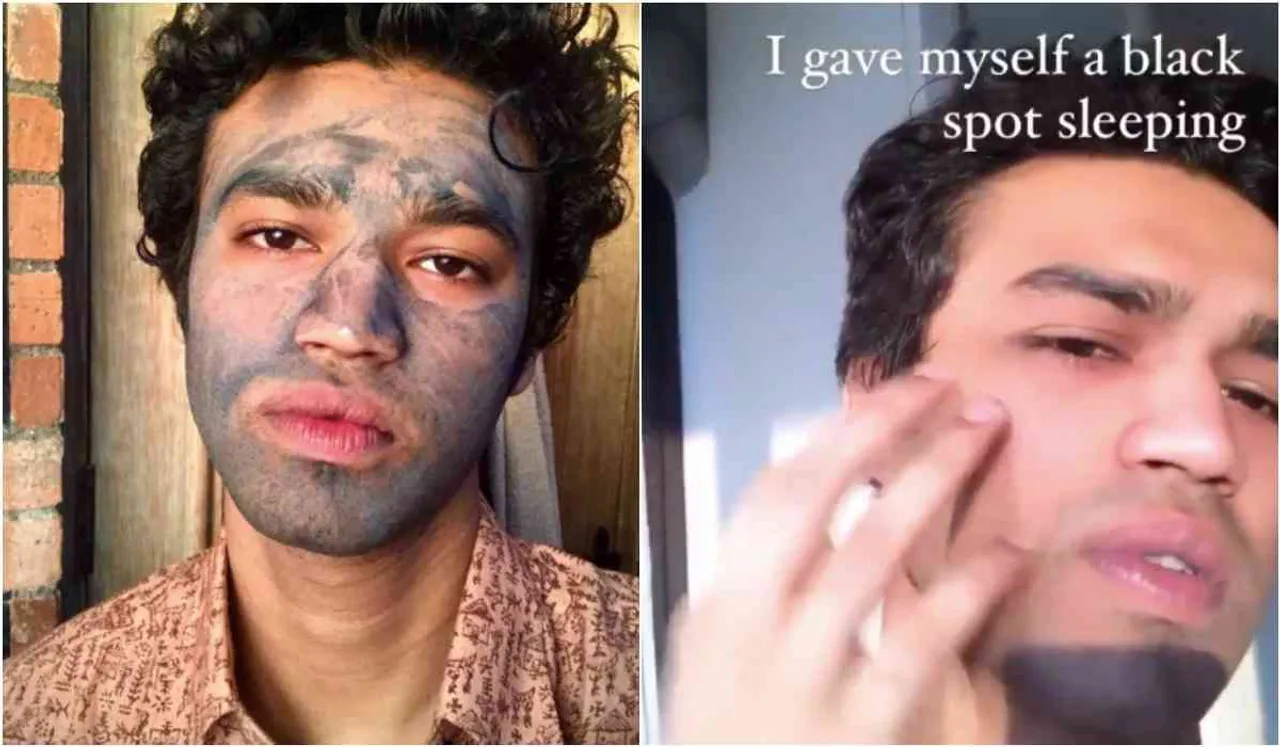 Babil Khan has never been one to mince his words on social media. Son of late actor Irrfan, the 20-something youngster is somewhat of a star himself for Instagram users, who know his feed for their throwbacks with his father and positive posts. In the latest one, Khan has gone all-out in tackling toxic masculinity and talking about his love for face masks.
Alongside two videos that show him treating a black spot on his face, Khan writes in the caption of the criticism he receives for skincare and makeup. "Can you believe some people STILL go, "Are you a girl?" when I apply face masks or make-up before going out?" he says.
"You are not a man till you realise your feminine dimension, because that exactly is toxic masculinity. I love looking after my skin, I love looking sexy, I love women and I love being a man," he asserts.
See the post by Babil Khan below: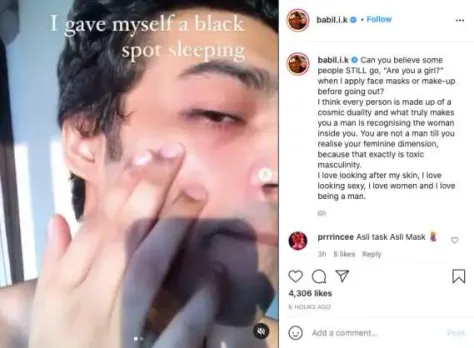 Source: Babil Khan, Instagram
This is not the first Khan has revealed his attention to skincare. In another selfie posted a week ago, he can be seen with a face mask on, with the caption, "Breakout season. (Putting a face mask to meet absolutely nobody on Valentine's Day xD sick one)" 
Babil Khan On Irrfan And Dealing With Hate
Irrfan, one of the film industry's most prolific actors, passed away last year on April 29 from a colon infection. His wife Sutapa Sikdar has spoken up about his passing on several occasions, having claimed after hs death, "I have not lost, I have gained in every which way." Read her heartfelt note here. The mother-son duo had also responded to concerns regarding the late actor's grave.
Babil Khan, in a recent Instagram post, wrote about how Irrfan came to him in his dreams. " In my dreams today, you told me you were about to leave me and you held me for so long... Now what sense does all this make without you Baba? I'd rather keep dreaming. Tears make it hard to type," he said.
Khan, who is an aspiring actor looking to make his film debut soon, has also been vocal about receiving hate for his views and perspectives on social media. Responding to trolls who said his father would be "ashamed" of him, he wrote in September last year, "I and baba were the bestest friends don't try to teach me what my father would have done, don't jump on bandwagon just cause you can without knowing his true beliefs..."