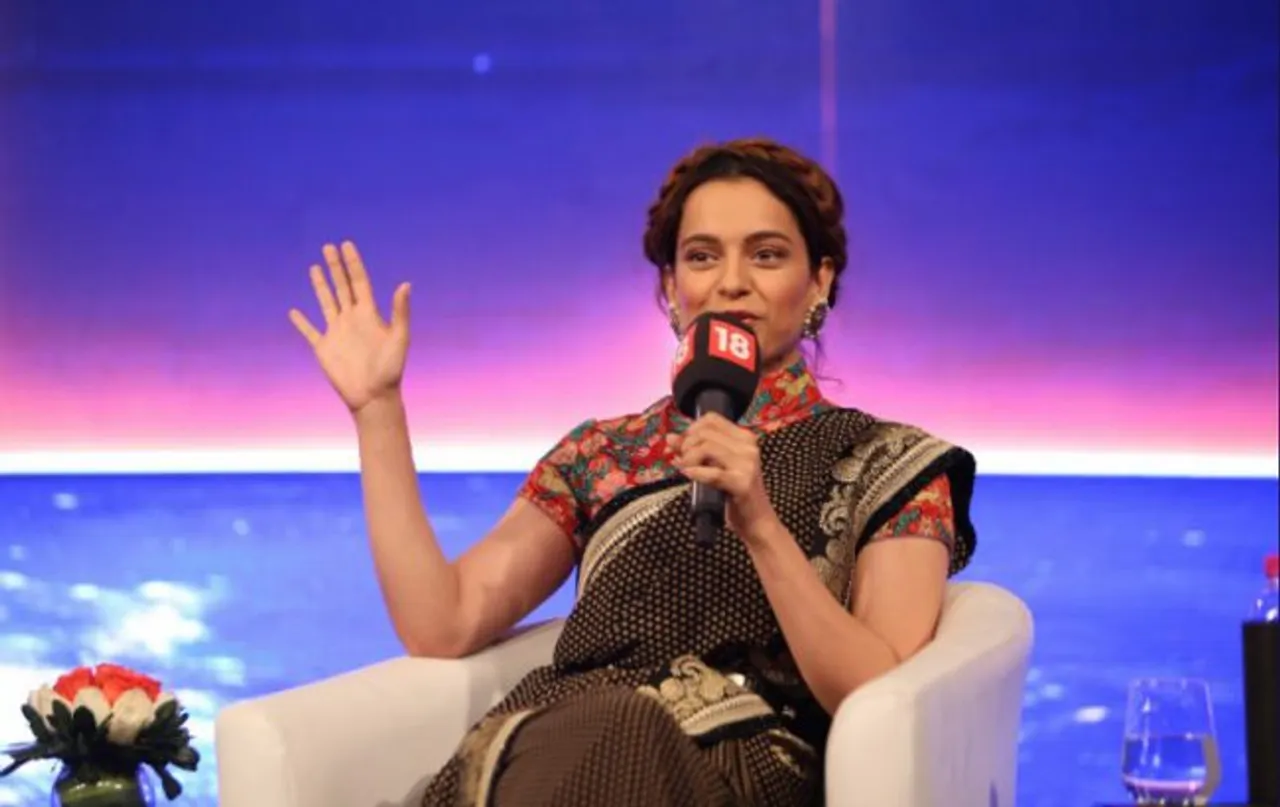 There are numerous people who think that saree draping skills are an integral part of every Indian woman's cultural identity. Even Kangana Ranaut recently said in an interview, "I think if you're an Indian woman, you should know how to drape a sari. It's a racket out there with people who only want to shame others in the name of propagating their culture and identity. But I know people who find it 'uncool' to admit that they speak and understand Hindi or that they like Indian food or (that they are) brown. You can be a citizen of the world without compromising on your individuality."
While I agree with most part of her statement, I don't understand this mandate that reduces Indian women's identity to their saree draping skills. Ranuat though, isn't the only one who thinks that all Indian women should know how to drape a saree. Lately, there has been a significant rise in the number of people who shame women for failing to drape a saree with perfection.
In fact Ranaut's statement comes just months after public outrage forced designer Sabyasachi Mukherjee to apologise for saying, "I think, if you tell me that you do not know how to wear a saree, I would say shame on you."
Saree is a very beautiful garment. But burdening it with pride over nationality and ethnicity takes out all the fun from wearing it.
Confessions of a non-draper
I don't know much about draping a saree. I have received quite an earful for this "short-coming" of mine from most women who know me, including my mother and sister. Every time I have to wear a saree, I stand like a scarecrow amidst a field of silk and safety pins, while some poor female relative I have coaxed into helping me, goes to work around me. The thing is,  I do not feel comfortable in a saree. Hence I have no inclination of learning to drape it correctly.
So should I wear a saree despite my discomfort, just because of my nationality? Need I be an expert draper and flaunt my silk and chiffon on every possible occasion, despite feeling like a claustrophobic person trapped in a lift on the inside, because I won't be acknowledged as an Indian woman till I do so?
To drape or not to drape is a personal choice
There are millions of women like me who do not like to wear a saree or have poor saree draping skills. The choice of garments should not be based on what others expect you to wear, but what makes you comfortable. Clothes are a part of our individual identity. But they shouldn't be the sole measures of being an ideal Indian woman. Most Indian men would have a fit if they were asked to drape a dhoti. Yet any mention of objections to wearing a saree are met with comments dripping with traditional values from them. Why aren't women tired of being burdened by these cultural and traditional dictates? Why do they have to shove this weight on other women's shoulders too?
If only Ranaut understood that endorsing your ethnicity and individuality and mandating women to know how to drape a saree are two different things. The latter nearly cancels out the purpose of freedom and individuality.
Saree lovers don't need a reason to love that garment. They don't have to go around shaming other women into learning to drape a saree. So people should stop restricting women's cultural identity to their saree draping skills. Giving them the freedom to choose their clothes speaks more about our cultural values, than shaming them for not acing the skills of saree draping.
Pic by Firstpost
Also Read : We Do Not Buy Sarees According to Our Caste or Religion
Yamini Pustake Bhalerao is a writer with the SheThePeople team, in the Opinions section. The views expressed are author's own.