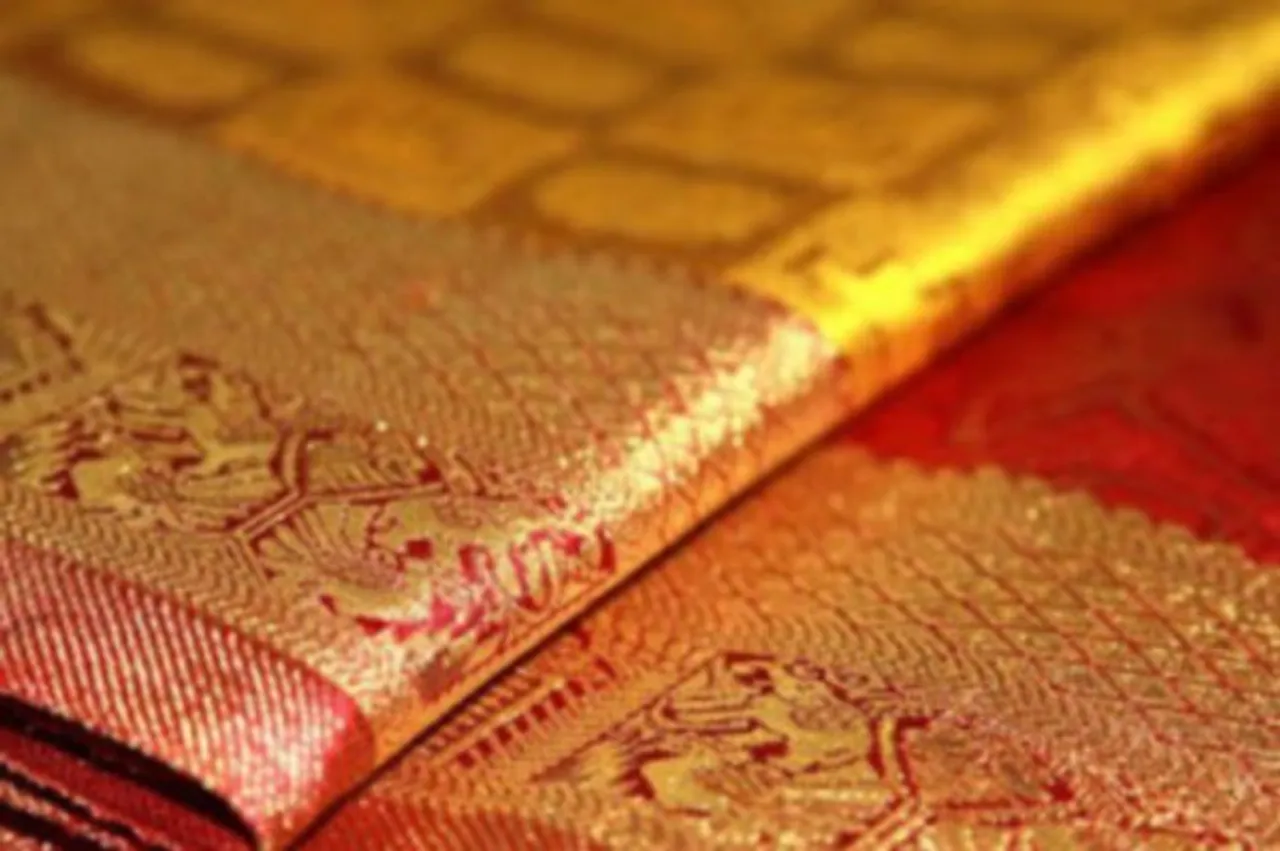 A couple of days ago The New York Times invited the ire of several Indians for publishing an article which stated that the traditional garment saree was being revived by the governing party, to be used as a Nationalist propaganda. The article went on to further state that the Banarasi saree was "primarily worn by Hindu women". It stated that the ruling party was after the weavers who formed a major chunk of the vote bank. Hence the government was putting in so much effort in to manufacture and sale of the garment.
The writer termed the phenomenon 'The Indianization of fashion'. But what he largely overlooked is the contribution of women in keeping "Saree" in trend for the past few years.
The article can be challenged on many levels. But as women, it wrongs us the most. It takes away the credit due to women who chose to wear saree out of choice. There was a time when saree seemed to be losing its relevance and demand. It was deemed a garment worn only by school teachers, or rural and small-town women under social pressure. Hence, there was a time when it was resented a bit. Women heralded jeans and skirts as a means of revolution. They wore these clothes as a sign of rebellion. But there was always a saree in the back of our closet. A saree to be worn on auspicious occasions and functions. And then as times changed, we realised that we didn't need to prove our freedom to choose our clothing anymore. And the saree found its way back into our good books.
      We realized that we needed to dust the mothballs off our silk and chiffon, and get the zari polished and petticoats ironed. The saree now stands tall along with our other clothes. And this change transcends caste or religion because saree is not part of any religion. It is a representation of our country's heritage.
Women have done a lot to make this garment endearing again. Be it the hashtag and trend of 'hundred sarees in hundred days', or running marathons and riding bikes while dressed in sarees, women have continually attempted to keep their sarees from being eaten by silver fishes in the trunk. Women from all wakes of life own and wear sarees. And the only reason for that is that we love sarees.
Also Read: #100sareepact- Loved by the Royalty and celebrities alike: Chanderi Sarees
We love to own new things, just as we love to retain the old stuff. Be it our choice in food, culture or in this case - the attire.  Precisely why we teach our kids to appreciate Dosa and Kulfi, as well as McDonald's and Baskin Robbins.
Our love for sarees cannot flourish or diminish with changing governments and fashion trends. And yet to completely ignore the very gender which wears, buys, adorns this garment, out of this discussion points out to the fact that how so-called rational minds will go to any length to berate or scandalize a party and its agenda.
As for the Banarasi saree, only women understand the fact that when you buy a saree, you look at its colour, its texture, its fabric and the amount of labour and karigari that has been devoted in weaving it.
We do not buy sarees according to our cast or religion. Nor do we vote based on our fashion preferences.
Pic Credit: Ambadipba.wordpress
Also Read: Lack of Consent: A Problem that Affects Beyond Gender and Nation
Dr Yamini Pustake Bhalerao is a writer with the SheThePeople team, in the Opinions section.  The views expressed are author's own.