By Shubhangini Arora
The Indian history is full of tales and fables, some true and others being mythical. As far away as we may be from that magical era, what still connects us to our forefathers is the legacy they have left behind- both tangible and intangible. From books to forts and clothes, India still walks towards a brighter and advanced future with carrying these in one hand. Sarees, which have been worn by women in the Indian subcontinent for centuries, are also a part of that legacy.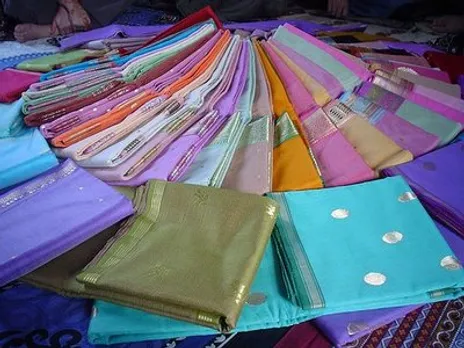 From the women in Mahabharata to celebrities like Kareena Kapoor, Chanderi Sarees have been a favourite among Indian women. They are light weight and transparent- perfect for the Indian weather and beautiful because of their sheer and glossy texture. The production and weaving of the Chanderi fabric was patronized by the Mughals and is seen as attire for the elite, however, today, it is worn by women from different regions in the country, coming from different backgrounds. Here are a few things you may not know about them:
HISTORY
Originating in Madhya Pradesh, the Chanderi cloth weaving started in the region in between the second and the seventh centuries. Reaching its peak during the Mughal dynasty, skilled Chanderi weavers from all over the region were bought to the town of Chanderi. Ancient records state that Chanderi was widely worn by both women and finds special mention in Tieffenthaler's memoirs, a Jesuit priest who stayed in nearby Marwar. Chanderi cloth was also deeply treasured by royals. The royals inhabiting in close cities like Royal families of Gwalior, Indore, Kohlapur, Baroda and Nagpur wore Chanderi for all special occasions.
#100sareepact- Loved by the Royalty and celebrities alike: Chanderi Sarees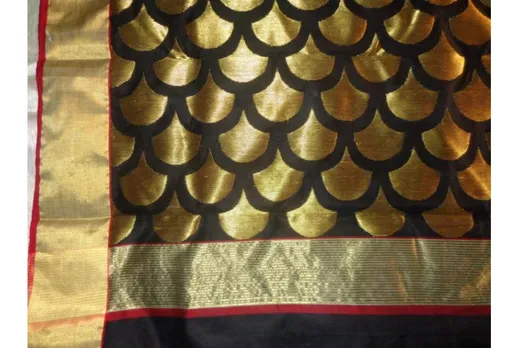 Chanderi Saree by chanderisarees.co.in
MAKING
Known for their sheer texture and light weight, Chanderi sarees are produced of three kinds of fabrics- pure silk, chanderi cotton and silk cotton. Most common patterns to be found on traditional sarees are coin, flora art, peacocks and geometric designs. Initially woven using handspun cotton warps and wefts, today there are woven via different looms, including, pit, dobby and jacquard looms and have received the Geographic Indication (GI).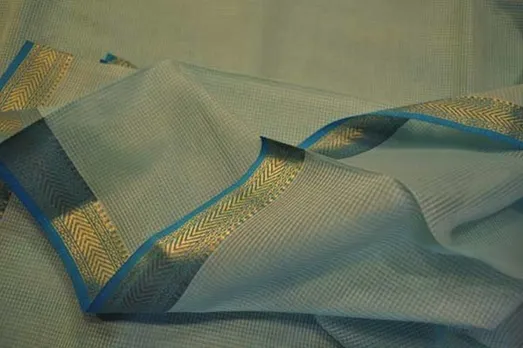 Chanderi by Marrymeweddings.in