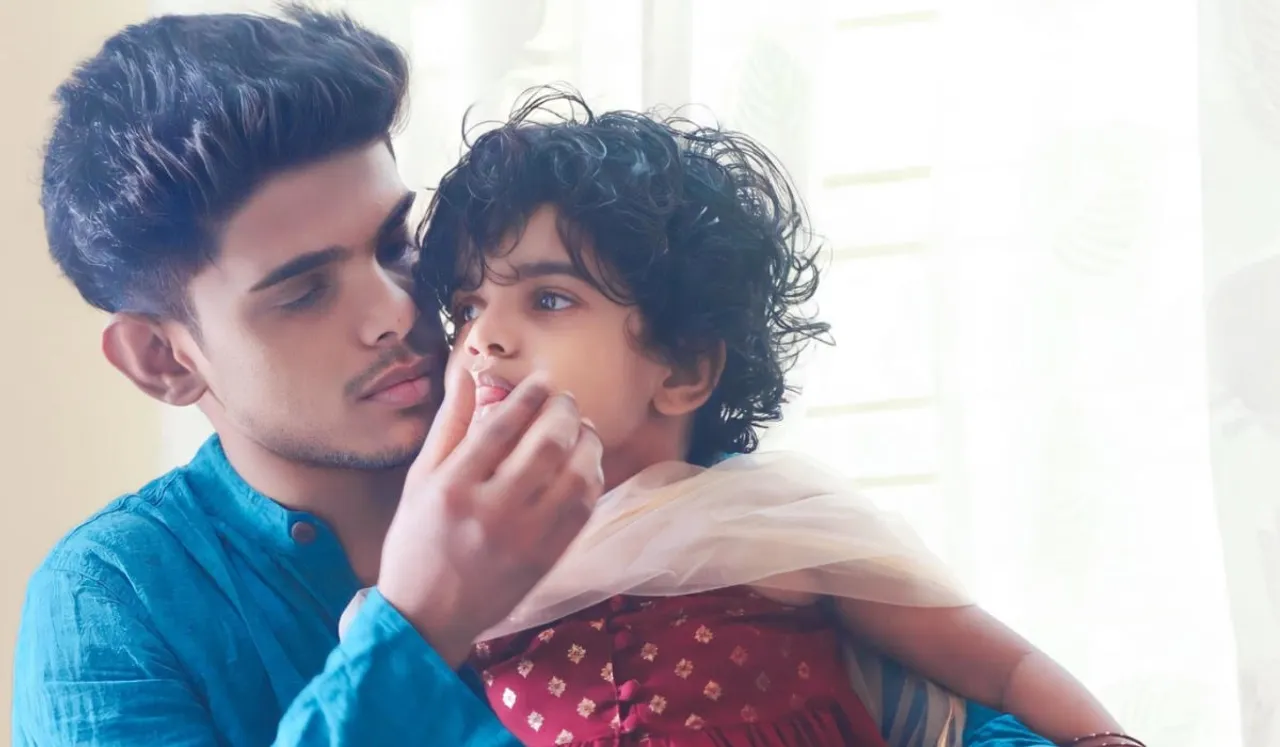 Viraaz Raynee is an athlete, a cook, a photographer and a stock broker, but the role he is most proud of is being a single father. As an unmarried single father, Raynee has had to prove his worth time and again but, he tells us, watching his baby smile today is worth the difficulties he faced at a young age. 
In this conversation with SheThePeople, Viraaz Raynee opens up about his relationship, becoming a single father, the challenges he endured while fighting custody for his daughter, and how he is leaving no stone unturned in raising his baby girl. 
Viraaz Raynee's story of becoming a single father 
'I was 27 when I found love. We dated for a few years before we decided to move in together. One day, I got to know about her pregnancy and that she decided to keep the baby. I supported her decision and was excited to welcome our child into the world in the next five months. I proposed her for marriage but, to my surprise, she said she was not ready yet and I decided not to force her. The next morning, she expressed her wish to visit her parents' place, so I made the arrangements. While I wanted us to get married and have the baby, I left that choice to her.


Somehow, she managed to hide the pregnancy from her parents. Time flew and the delivery was close. I was all set to become a dad but that one night changed my life forever. I found out that she had cheated on me again in the seven months of pregnancy. I was taken aback. We argued a lot and I was left shattered. However, for the baby's sake, I decided that I would try to let things go. I told my partner that it was my baby too so I would want to take care of it and she was free to make decisions according to her willingness after the child was born.

Finally, god blessed us with a baby girl and, soon after, we decided to move to our hometown. We started our new life and, eventually, she turned down marriage proposals from her parents. She kept hiding for almost two long years. One day, she called me to meet outside and when I reached there, she was with a new man; they both offered me money to leave them alone or else they would take the baby from me and put her in an orphanage. I had thought that she was ready to marry me but little did I know my world was about to change. 
A lot of conversations took place but the girl's family wanted to send my daughter to an orphanage. I felt as if a piece of my heart was being ripped away. I could not let that happen and I asked for the custody of my child. But, that was not the end. I was accused of rape and was detained for a long time at the police station. However, due to a lack of evidence, they could not keep me for long. It was then that I hired a lawyer and started a legal battle. I was stronger than ever. All I wanted was my baby, and I have her now. I am glad I fought for her and am able to give her the life and home she deserves.'
---
Suggested reading: Getting Her Remarried, Driv Voj Showed His Mom Unconditional Support