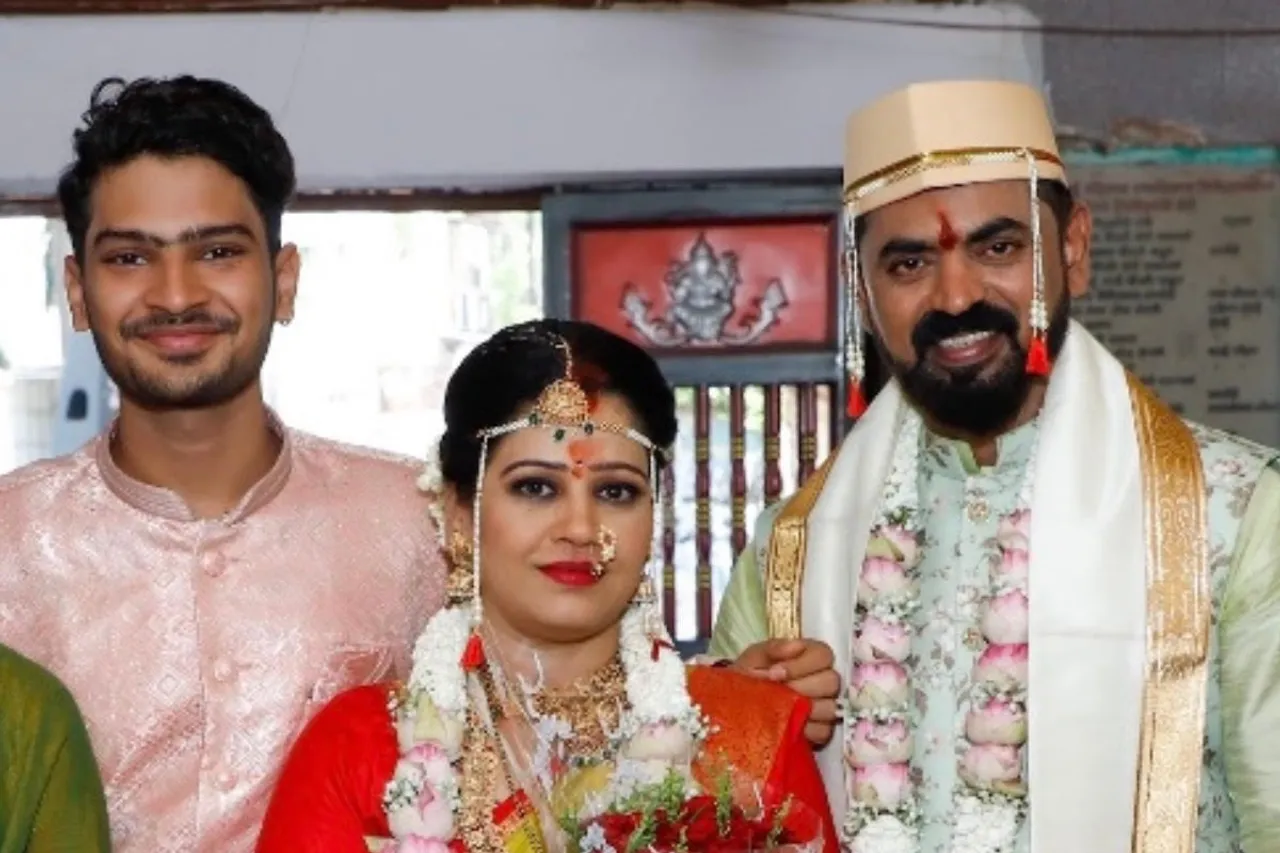 Driv Voj grew up watching his mother face all sorts of abuse. It was when the abuse became life-threatening that his mom developed the courage to move out with her two young kids. The family's troubles did not end there as Voj lost his sister too. What remained were Voj and his mother, navigating life, one challenge at a time. 
In conversation with SheThePeople, Driv Voj opens up about his mother's traumatic past, the abuse she faced, how the two became each other's support, and why getting his mom remarried to her love years later was the best way he could help her move on. 
Remarriage of a mother 
'22 years ago, my mother, Sushma Divilkar, had an arranged marriage, becoming a mother to my sister and me. However, in 2008, my father became an alcoholic, leading to an abusive relationship. He'd physically harm my mother, my grandmother attempted to poison her. The constant turmoil caused my mother to spiral into depression, and she made several suicide attempts. As a result, her health deteriorated. Eventually, we decided to separate from our father and my mom found a job. We faced immense financial difficulties with no support from anyone.

In 2013, my father passed away. My sister moved in with our maternal family for further studies a few years later. Deep down, she always wished our mother to find happiness and remarry. Unfortunately, due to unjust circumstances, she took her own life. This devastating event led us to cut off all contact with our relatives. Even worse, my maternal family unjustly blames my mother for the deaths of my father and sister.

Months later, my mother was hospitalised in the ICU for cardiac and breathing issues. Despite the severity of her condition, no one from her family came to visit or show any concern. I was only 13 years old at the time, but I had to sign the admission form because it was just my mother and me. We supported each other through these trying times.

In 2020, my mother connected with Mr Rakesh for business purposes. Their daily phone conversations soon became a source of support for my mother during her difficult moments. Two years later, he moved in with us, and my mother successfully established her own company in UAE. She even runs an import and export business in India.

Finally, on May 15th, 2023, they married in a small ceremony with only a few close friends present. Sadly, my maternal grandmother did not approve of the wedding, and no one from my mother's family attended. While my maternal family remains stuck in the same place as they were ten years ago, my mother has overcome numerous obstacles and achieved significant success. She has indeed come a long way.'
Watch their story here.
---
Suggested reading: Sumbul Touqeer's Father Embraces Second Marriage, Actor Shares Joy