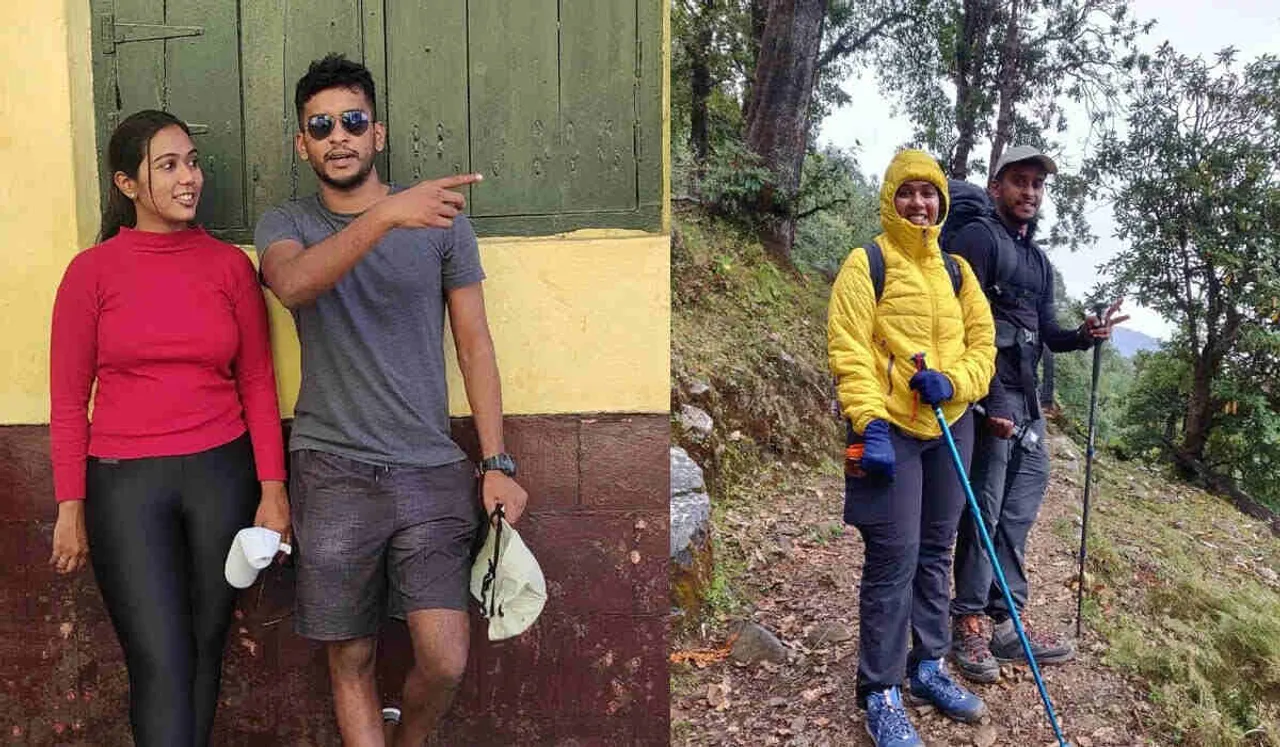 While the idea of a live-in relationship is still frowned upon across the country, the fact that people are more open about it and are willing to take chances to better their relationships and avail choices is hope-giving.
In conversation with SheThePeople, Meera and Vishnu share why they chose to live together for a year before tying the knot, how it impacted their relationship, and why it proved to be healthy for them.
Meera Vishnu Live In Relationship Story
"I never thought I would find love on a dating app until I met Vishnu on a dating app. We were both working remotely from our hometown, Trivandrum. Our first date went so well that we were sure we would be friends, at the least. After dating for several months, we both felt we might have found 'the one'.
In January 2022, I had to relocate to Haldwani for work and Vishnu came along to help me settle in. During his stay, we both realised that living together vastly differed from just dating or being in a relationship. So, we mutually decided to take the leap and live together for some time.
We were open about our dating relationship with our families right from the start. However, when we told them about our decision to live together, it was a different story. They were furious. After the initial hesitation and much convincing, they finally understood us; but they still had concerns about how society and extended family would perceive our choice. They were worried about what others would think and how they would react to our unconventional approach, as Live-in relationships are not looked at in a positive light.
Despite all this, the journey started with living together in Haldwani, which helped us get to know each other more deeply. We learned about each other's likes and dislikes, habits, and how to find a middle ground when it came to even trivial things like meal planning. It also helped us understand our emotional requirements, expectations, and personal space/time needs.
Overall, living together before marriage was the best decision we made. It helped us see the real versions of each other without any pretence and it helped us make a well-informed decision about our future together. After living together for a year, we married, ready to start a new chapter as lifelong partners."
https://www.youtube.com/shorts/qmGCJQ_QERA
Narrated by Meera. Written by Akshay Bavkar, Team SheThePeople
---
Suggested reading: Abhirami And Dejan: Two Continents, One Martial Arts Training And An Epic Love Story