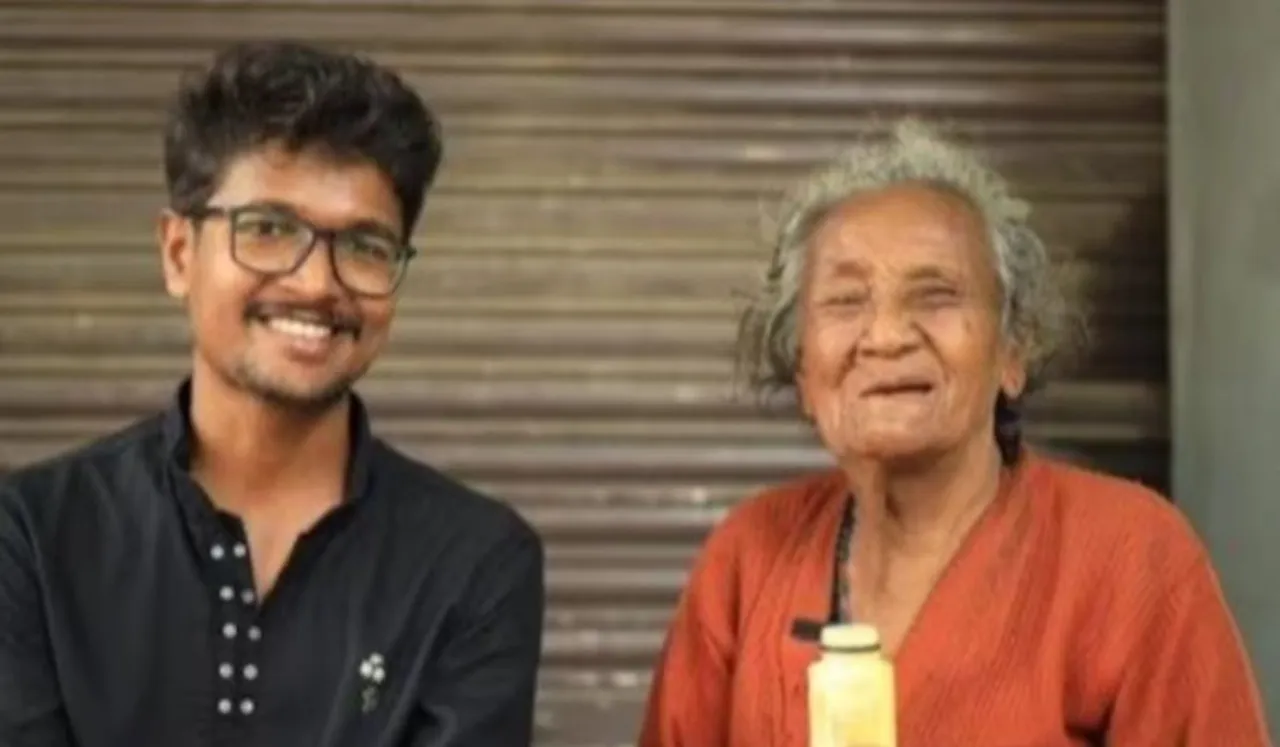 In the lively streets of Chennai lives an 81-year-old woman from Myanmar (formerly Burma) named Merlin. She had married an Indian and moved to Chennai. However, fate had some unpleasant plans for her. All her family members passed away, leaving her all alone to struggle to meet her basic needs.
A young content creator named Mohamed Ashik spotted Merlin in the bustling streets of Chennai and shared a video featuring her. The video was extremely emotional and left a profound impact on compassion and generosity.
Elderly Woman Beggar Speaks English Fluently
Mohamed Ashik crossed paths with Merlin, who was begging on the streets of Chennai, and struck up a chat with her. What began as a casual conversation turned into an impressive one as Mohamed Ashik was awestruck by Merlin's exceptional fluency in English, a skill she had gained from working as a school teacher in her hometown during her earlier years.
In the video, Merlin is seen recalling how she got married in a church and came to India along with her husband, who brought her to his mother. Soon after, they all passed away, leaving Merlin alone. Thereafter, the woman began begging on the streets of Adayar, having no other means to fill her stomach.
Ashik wrote in the video, "A true teacher should never stop teaching, for the world is their classroom, and every moment is a lesson.
Deeply moved by Merlin's heartbreaking story, Ashik decided to gift her a saree and offered to provide English tuition. He started a page on Instagram titled "English with Merlin". The elderly woman, who was formerly an English teacher, captivates her audience with engaging stories such as "Hare and the Tortoise" as part of her English lessons.
This heartwarming video has illustrated the power of kindness, education, and humanity. Merlin's story went viral on the internet, winning the hearts of several netizens. Since being posted on Instagram earlier this week, the video has gained almost 3 Million likes and numerous heartwarming comments. One user asked where Merlin resides or sleeps. She further said that she lives in Adayar, and if Merlin ever needed a good house to rest in or if she ever felt alone, she was always welcome.
Another user expressed that she was left teary-eyed by the video on learning the grandmother's emotional story and wished well for the young content creator.
A third user commented that this was the most beautiful video they had ever seen and offered to help in any way she could.
---
Suggested Reading: Inspiring! 80-Year-Old Proves Age Is Just A Number, Runs Marathon