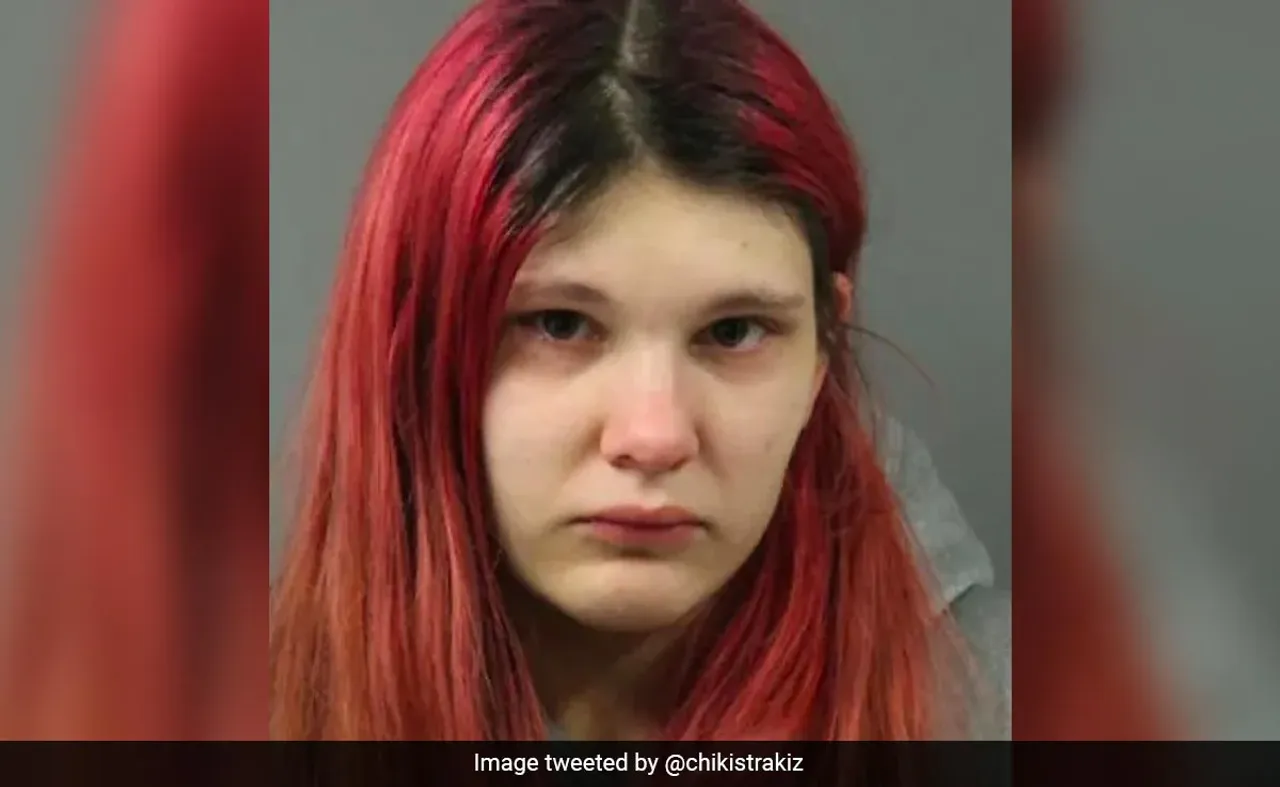 A 24-year-old woman from Iowa has been sentenced to 50 years in prison after being found guilty of drowning her own newborn daughter in a bathtub. 
The tragic incident, driven by an intense fear of authorities discovering drugs in her system, has sent shockwaves through the community.
Woman Drowns Newborn Daughter In Desperation 
The woman, identified as Taylor Blaha, was found guilty of second-degree murder and sentenced to a staggering 50 years behind bars for her heinous crime. Blaha, gripped by a fear that the presence of drugs in her bloodstream would lead to the loss of custody of her older child, took the drastic step of ending her newborn daughter's life. 
The court proceedings were marked by an emotional plea from Blaha, asking for a swift sentencing. According to a detailed report by the New York Post, Blaha admitted her guilt, revealing the heartbreaking details of the crime that shocked the nation. 
She will have to serve at least 70 percent of her sentence, equating to 35 years, before being considered for parole.
Desperate Searches And Grief-Stricken Choices
Blaha's boyfriend, Brandon Thoma, also found himself implicated in this tragic story. Having already pleaded guilty to child endangerment resulting in death and abuse of a corpse, Thoma's involvement sheds light on the devastating events that transpired.
Investigations conducted by the police unveiled a disturbing sequence of events. Both Blaha and Thoma submerged their newborn daughter in a bathtub filled halfway with water, a horrifying attempt to stifle her cries. 
Their sinister actions didn't stop there, as they then concealed the lifeless body in a backpack and disposed of it in a wooded area, leaving the authorities unable to recover the baby's remains.
The heart-wrenching story took a turn for the worse when it was revealed that the desperate actions were driven by their fear of losing custody of their two-year-old son. 
Blaha disclosed to law enforcement officials that she had used methamphetamine during her delivery on November 16, 2022. 
Both she and Thoma were gripped by the dread of child services discovering their drug use, a fear that ultimately led to their shocking decision. As investigations unfolded, disturbing details emerged from the evidence found on the suspects' devices. 
Authorities uncovered searches on how to induce miscarriages, hinting at their desperate attempts to avoid the consequences of their actions. An affidavit revealed that Blaha gave birth to a baby girl named Kayleen Lee Blaha in her home's bathroom. 
The baby was born alive, her cries and movements testifying to her presence in the world. 
Despite this, Blaha's fear and desperation drove her to contemplate giving the child away to her sister, fearing the neighbours would alert law enforcement due to the cries.
---
Suggested Reading: Chandrayaan 3 Landing: Who Is The Woman Behind This Mission
---