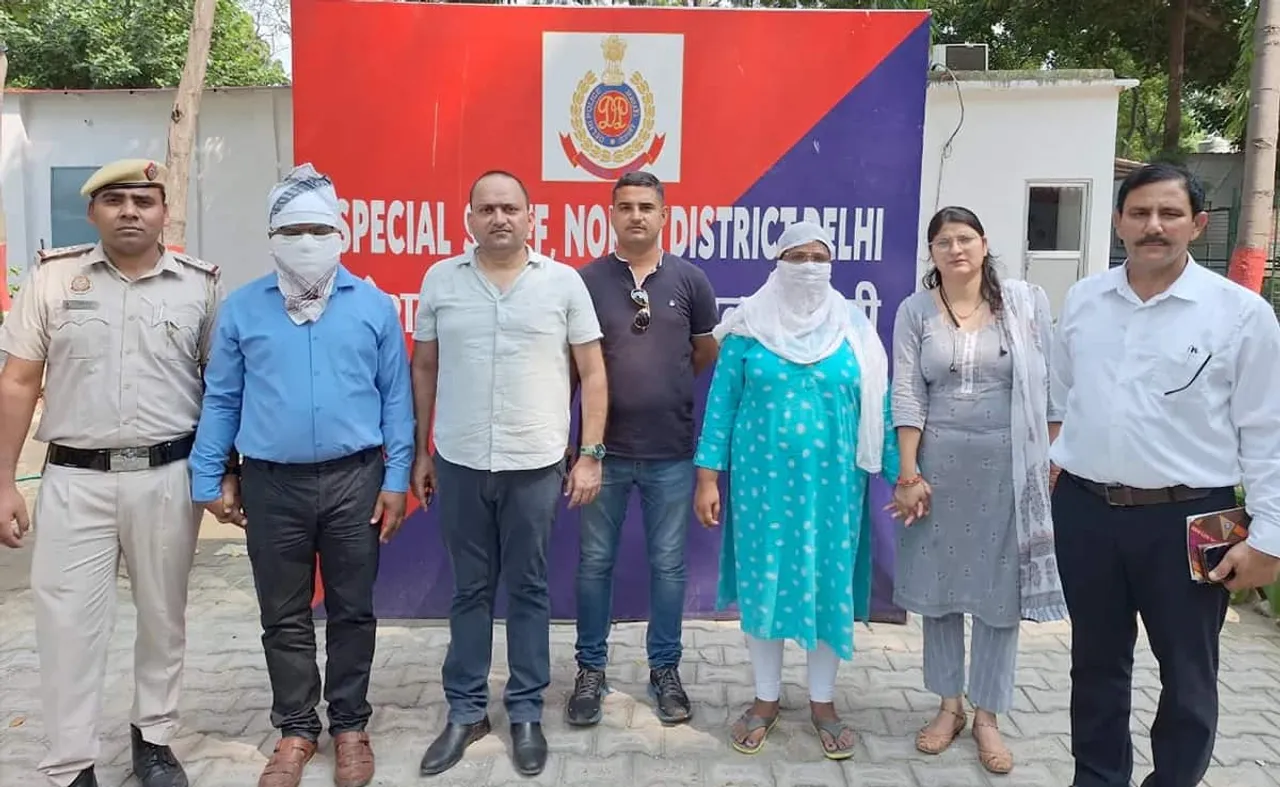 Delhi Chief Minister Arvind Kejriwal has ordered the suspension of the senior official who was charged with raping his friend's 14-year-old daughter over several months. 
Earlier in the day, the police had registered an FIR against Premoday Khakha, an official who served as deputy director in the women and child development department. According to the investigators, her father, a senior official in the Delhi government, died in 2020.
Khakha is accused of raping the teen, his friend's daughter, repeatedly over a five-month period from October 2020 to February 2021. The teenager, then 14, became pregnant during this period. Khakha's wife allegedly gave her abortion pills to terminate the pregnancy at home while keeping the matter under wraps.
Shortly before he was arrested, Khakha was suspended from his post as Assistant Director in the Delhi government's Women and Child Development Department.
"The accused deputy director and his wife are being interrogated. Any other witnesses or accused will be made a part of the investigation", DCP North District Sagar Singh Kalsi, told news agency Asian News International.
 In the latest development, police said that Khakha is not cooperating, adding he insists the allegations are 'completely wrong.'
How a counselling session revealed the truth
The incident came brought to light when the girl, who is now in Class 12, narrated her ordeal to a hospital counsellor where she was admitted for an anxiety attack in August this year.

It was revealed that the accused official offered to take her to his home to support her and help recover from the trauma of losing her father.
He allegedly raped the girl several times at his residence between October 2020 and February 2021. In 2021, the girl found she was pregnant and confided in the official's wife who warned her not to reveal the abuse to anyone. She even gave abortion pills to the girl to terminate the pregnancy.
After a while, the girl's mother met her at the accused official's residence. The daughter asked to be taken home on account of poor health.
Preparations are being made to record the survivor's statement in front of the magistrate under Section 164 of the CrPC. But doctors say she is still not in a condition to record her statement, the DCP (North) said.
Her statement will be recorded once her condition improves, reports India Today.
Delhi Minister Saurabh Bharadwaj said, "Everyone has daughters, and this is a very shameful act. The officer should be punished to the fullest extent of the law," he said.
Chairperson of Delhi Commission for Women Swati Maliwal has issued a notice to Delhi Police, demanding Khakha's immediate arrest. "If the one whose job is to protect the daughters turns into a predator, then where will the girls go?" she posted on X.
---
Suggested Reading: Four Arrested In Bangalore Park Gang-Rape Case: What Gives Men The Audacity To Commit Sexual Crimes?