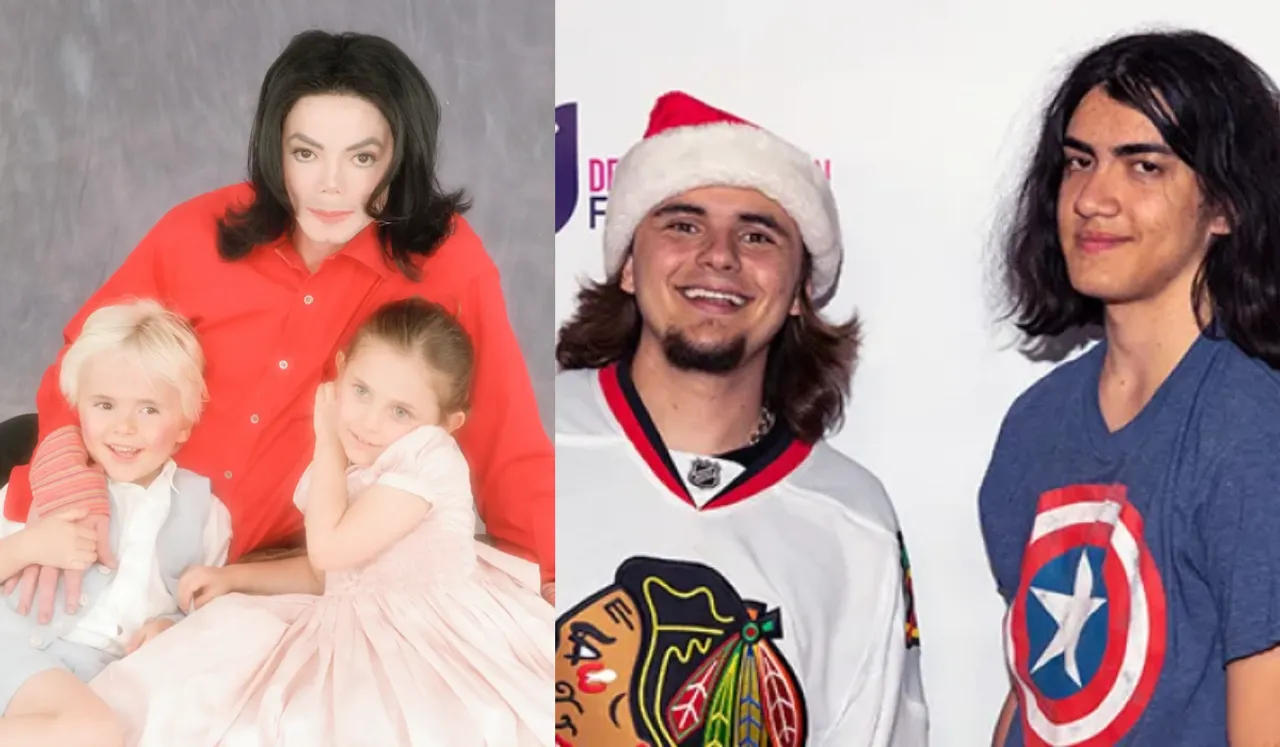 On what would have been Michael Jackson's 65th birthday, his daughter Paris Jackson paid tribute to him. In an Instagram selfie video shared on Tuesday, she shared her father's perspective on birthday celebrations.
She mentioned, "So today's my dad's birthday, and back when he was alive, he used to hate anybody acknowledging his birthday, wishing him a happy birthday, celebrating it, nothing like that."
Paris's Touching Tribute To Dad Michael On His 65th Birthday, As Brothers' Rare Outing
Paris (25) recalled how her father didn't want his birthday recognised and even kept it a secret from them to avoid any potential parties. Reflecting on her interactions with her father's devoted "superfans," Paris acknowledged feeling pressured to acknowledge his birthday on social media. She sardonically explained, "If you don't wish someone a happy birthday via social media, it apparently means that you don't love them or care about them."
She elaborated on the challenging dynamics, saying, "There have been times where I don't post anything for my dad's birthday, and people lose their minds. They tell me to harm myself. And they're essentially measuring my love for my own father based on what I post on Instagram.
Moreover, Blanket Jackson, 21, and his older brother Prince Jackson, 26, made a rare joint appearance in public on Tuesday evening, commemorating what would have been their late father Michael Jackson's 65th birthday.
The siblings were seen interacting with fans and taking photos at the Mandalay Bay Resort and Casino after attending a showing of Michael Jackson ONE by Cirque du Soleil. Despite the occasion, they appeared relaxed and cheerful while engaging with the guests.
Blanket sported shoulder-length dark hair and a black button-down shirt, paired with black pants and matching shoes. Prince opted for a grey T-shirt, jeans, black sneakers, and a black baseball cap with a colourful logo.
While Blanket and Prince shared this Las Vegas moment, their sister Paris Jackson has been occupied with her band's tour. She is scheduled to perform at the Amphitheatre at Las Colonias Park in Grand Junction, CO.
Prior to their joint appearance in Las Vegas, the siblings made headlines during the winter when they went snowmobiling in Lake Tahoe, CA. The rare sighting showcased them bundled up against the cold, wearing helmets and snow goggles as they walked and rode snowmobiles.
Blanket remains the most private of Michael's children, while Prince and Paris have been seen on multiple red carpets for various events. In August 2022, they attended a charity gala together, sweetly holding hands and posing for professional photographs. The event, hosted at the renowned Beverly Hilton Hotel, saw them dress impeccably, leaving a lasting impression.
---
Suggested Reading: Selena Gomez's Latest Song 'Single Soon' Celebrates Singlehood