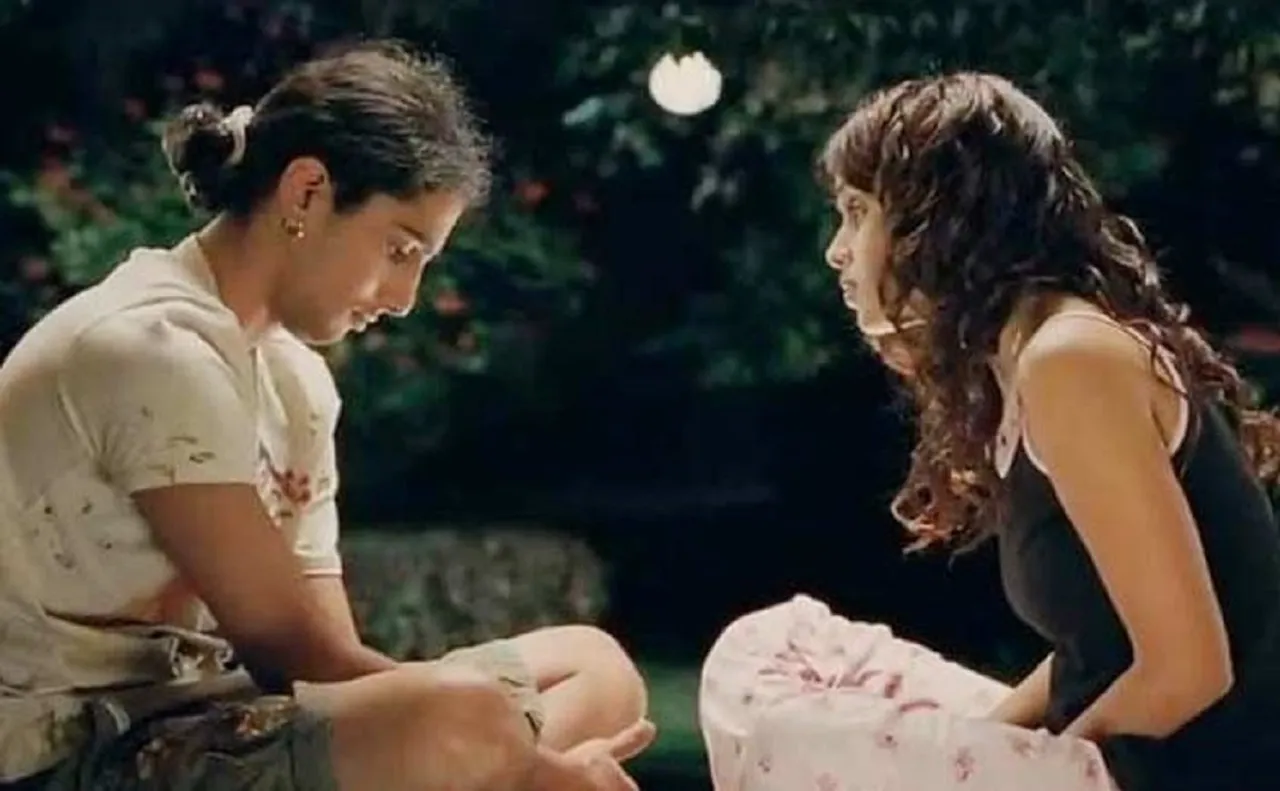 Relationships and emotions are central to Bollywood films. Any story in the film revolves around the bond of two people and their journey across time. While love themes have traditionally taken centre stage in most Hindi films, there have also been many films that highlight the connection between brother-sister.
This year Rakshabandhan marks on 11 August, and to amp up your celebrations, we have come up with our picks of must-watch films that centre around the brother-sister bond. Read on to know more.
Films On Brother Sister Relationship
Queen
Every sibling will treasure this sweet brother-sister love. Rani's scenes with Chintu (her younger brother) are limited in the movie, but impactful. This much younger brother does it all, from assisting her sister on dates to acting as a protective older brother when she gets dumped by her fiance.  He even flips a middle finger at her ex-fiance. The film provides an insight into the bittersweet world of older sisters and younger brothers.
Even after her sister is completely done with her ex-fiance, Chintu asks Rani not to reveal her whereabouts to her ex-fiancée, demonstrating that protective brothers do not always have to be the older and bulkier ones, making us aww all over their bond all the time.
Iqbal
The 2005 Nagesh Kukunoor National Award-winning film is about Iqbal whose dream is to be a cricketer, but faces challenges as he is deaf and mute. To come to his rescue is his sister who acts as his translator and supports him throughout to achieve his dream.
Bhaag Milkha Bhaag
Although the connection between Isri Kaur, played by Divya Dutta, and her younger brother, Milkha Singh, played by Farhan Akhtar (adult) and Japtej Singh (child), does not take centre stage in the film, it is a significant aspect of the plot. The plot centres around Milkha Singh's horrific childhood memories of India's partition in 1947. His reunion with his indulgent and proud elder sister, Isri, was the sweetest thing he could expect for a child trapped in a foreign nation in a refugee camp. Isri is portrayed as a tortured lady who only stands up to her abusive husband when he assaults her little brother, Milkha.
Little Milkha, on the other hand, has a strong hatred for the guy (her sister's husband) because of how he tortures his sister and will not hesitate to jump at his throat, despite being half his height and strength. In the absence of his mother, Isri provides him with motherly tenderness. Milkha remembers her every struggle and loss and presents Isri with a pair of gold rings placed in the pockets of the Indian team's official uniform. The affection is really heartwarming.
Dil Dhadakne Do
Priyanka Chopra and Ranveer Singh are seen as the Mehra siblings in the movie. When our parents fail to recognise our special traits, our siblings will always be there to watch out for us, correct us, and even fight on our behalf, especially when we fail! This is clearly depicted in this movie.
Agneepath
The movie centres around Vijay Deenanath Chauhan, played by Hrithik Roshan (adult) and Arish Bhiwandiwala (child), who is separated from his younger sister at a young age by their mother, who has also abandoned him for resorting to violence in search of revenge.
He never forgets about his younger sister, Shiksha, as he grows up working for an underworld ruler involved in girl trafficking and drugs. Even though she is no longer in his life, he continues to run charitable and aid groups in her honour and celebrates her birthday. Vijay's longing for even a glimpse of his little sister is heartbreaking. It is one of the most prominent brother-sister pairings depicted in films.
Jaane Tu Yaa Jaane Na
This 2008 blockbuster re-defined brother and sister love by including a small but adorable story about the duo within the main plot. When he learns his sister is going to marry the wrong guy, the eccentric brother finally breaks out of his shell and opens up to her. We also get a rare glimpse of the brother-sister discussing why they split up, which is uncommon in Bollywood.
Main Hoon Na
This Shah Rukh Khan starrer film is about rekindling a sour relationship. Ram (Khan) is an army officer who goes undercover as a school student to protect the General's daughter Sanjana played by Amrita Rao from terrorists. He also reconciles with his stepbrother and his mother which was his father's dying wish. The film shows some fun and emotional bond between the two brothers. 
---
Suggested Reading: Helly Shah's Film Zibah Which Talks About FGM Is Making Waves, 10 Things To Know
---