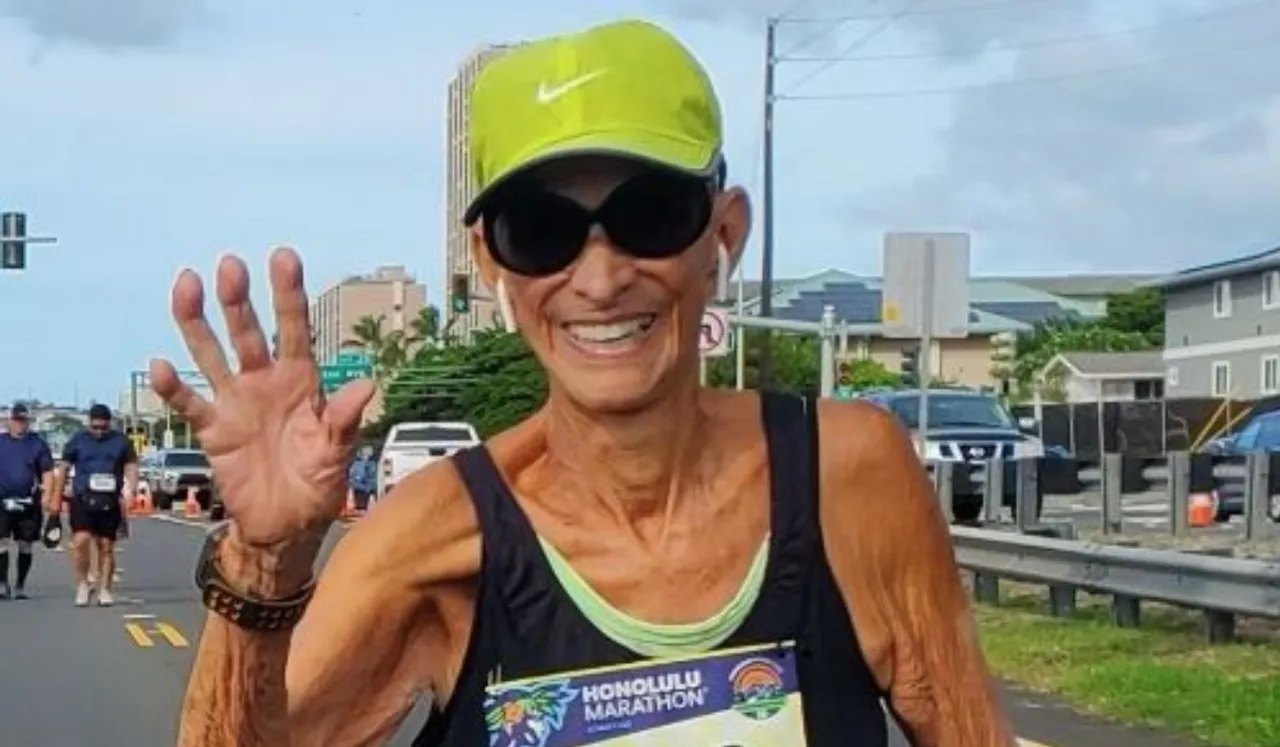 In December 2022, Mathea Allansmith, aged 92, accomplished a remarkable feat by crossing the finish line of the Honolulu Marathon in a time of 11 hours, 19 minutes, and 49 seconds. Her achievement was historic, as she became the oldest woman ever to complete a 26.2-mile race.
This achievement outpaced the previous record set by Harriette Thompson by more than three months. Following an extensive verification process, Guinness World Records has now officially recognised her accomplishment.
The now-93-year-old Mathea Allansmith remains dedicated to her passion. She runs six days a week throughout the entire year, maintaining an impressive training regimen that spans around 36 miles per week. She even adheres to this routine while on vacation. Notably, in the 18 weeks leading up to a marathon, she gradually increases her weekly mileage, demonstrating her disciplined and consistent approach to training.
92-Year-Old Grandma Sets Record As Oldest Woman To Complete Marathon
Residing in Koloa, Hawaii, the retired physician embarked on her running venture at the age of 46, prompted by a colleague's suggestion to engage in a daily two-mile run. The allure of outdoor exercise captured her heart as she began her running journey in 1977.
Mathea Allansmith attributes her robust running routine to her overall well-being, underscoring the pivotal role it plays in her quality of life. Despite a gradual decline in her endurance over time, she maximises her current capabilities to the fullest extent. The intrinsic link between physical activity and health remains evident to her, reinforcing her commitment to a moving lifestyle.
Her inaugural encounter with the marathon distance occurred during the 1982 Boston Marathon. However, the Honolulu Marathon holds a special place in her heart, primarily due to the absence of a time constraint imposed by the race organizers. This inclusivity ensures that even those who run at a slower pace are afforded the opportunity to complete the race course.
Mathea Allansmith regards the Honolulu Marathon as one of the most impeccably organised races. The seamless registration process, meticulous arrangement, and efficient management contribute to her delight in participating.
On the occasion of her achieving her world record, her six children pleasantly surprised her by donning matching T-shirts that celebrated her accomplishment. Reflecting on that moment, she expressed a profound sense of achievement and happiness.
Allansmith intends to persist in running marathons for as long as circumstances permit, harbouring aspirations of clinching additional world records in diverse distances such as the 10K and half marathon.
---
Suggested Reading: Man, 93, Summits Iconic Yosemite Half Dome With Son, Granddaughter