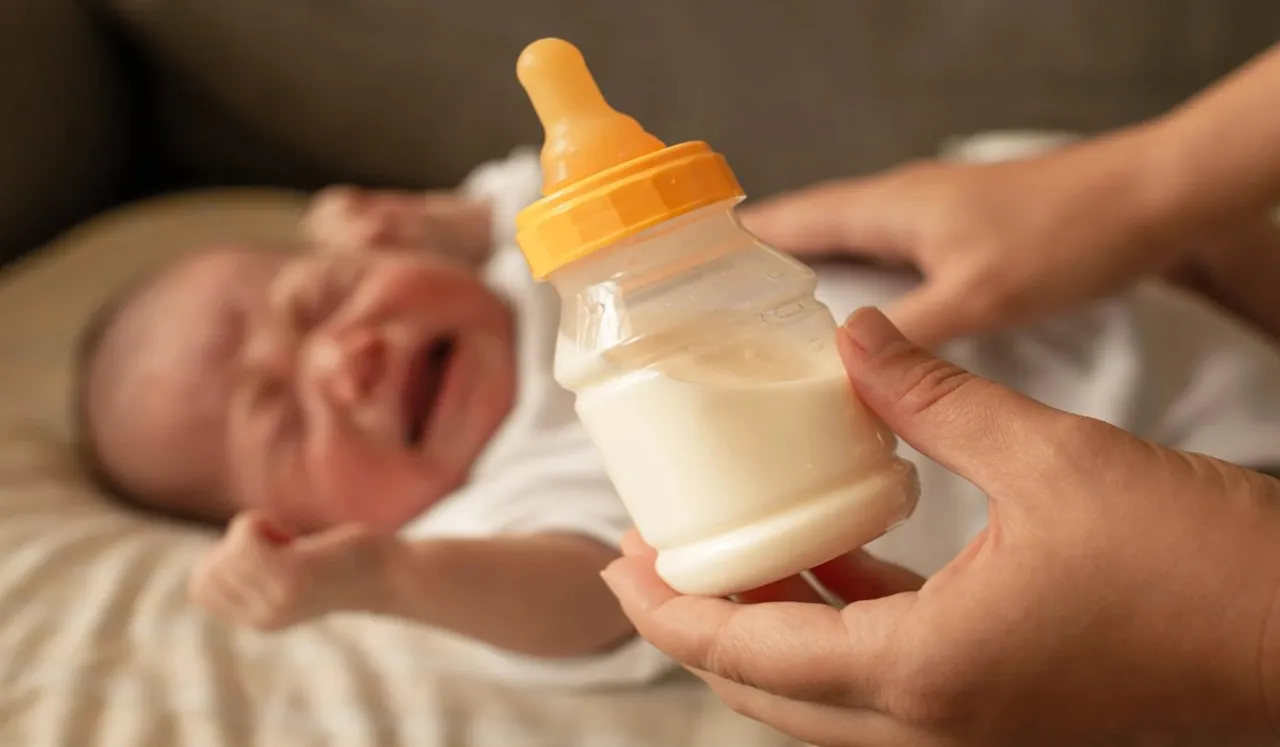 A recent incident in California has sent shockwaves through communities and ignited discussions about infant safety and parental actions.  A mother allegedly resorted to filling her baby's bottle with alcohol in an attempt to silence the infant's cries, leading to grave consequences.
According to reports from the NY Post, the incident unfolded in San Bernardino County. The mother's alarming decision to give alcohol to her baby highlights the desperation that some parents may experience when dealing with a colicky or inconsolable infant. 
The act of turning to alcohol as a solution, however, raises serious concerns about the well-being of the child and the potential consequences of such actions.
Honesti De La Torre, 37, was arrested in Rialto on Saturday after the infant had to be taken to the hospital and determined to be "intoxicated," according to the San Bernardino County Sheriff's Department.
The child's alarming state prompted an investigation by law enforcement authorities and child protective services. The mother now faces charges related to child endangerment and negligence, underscoring the gravity of the situation.
The Need For Accessible Support
This incident has led to a broader conversation about the pressures and challenges that new parents face, particularly in the realm of infant care. 
The stress and exhaustion that often accompany the early stages of parenthood can lead to moments of desperation. However, experts emphasise the importance of seeking healthy and safe alternatives to cope with such challenges. Parenting experts stress the significance of reaching out for support when feeling overwhelmed by a baby's crying. 
Seeking advice from medical professionals, connecting with other parents, and exploring soothing techniques can provide parents with alternative strategies for managing the stressors of parenthood. The incident also raises awareness about the availability of resources for parents struggling with the demands of a newborn. 
Community support groups, online forums, and local parenting classes can offer valuable insights and coping mechanisms to help parents navigate the challenges of raising an infant.
The incident has ignited discussions about the pressures faced by new parents and highlights the need for accessible resources and support networks to guide parents through the often overwhelming journey of raising a child.
Views expressed by the author are their own
---
Suggested Reading: Conversations Around Sexual Health With New Parents Is A Need: Study
---