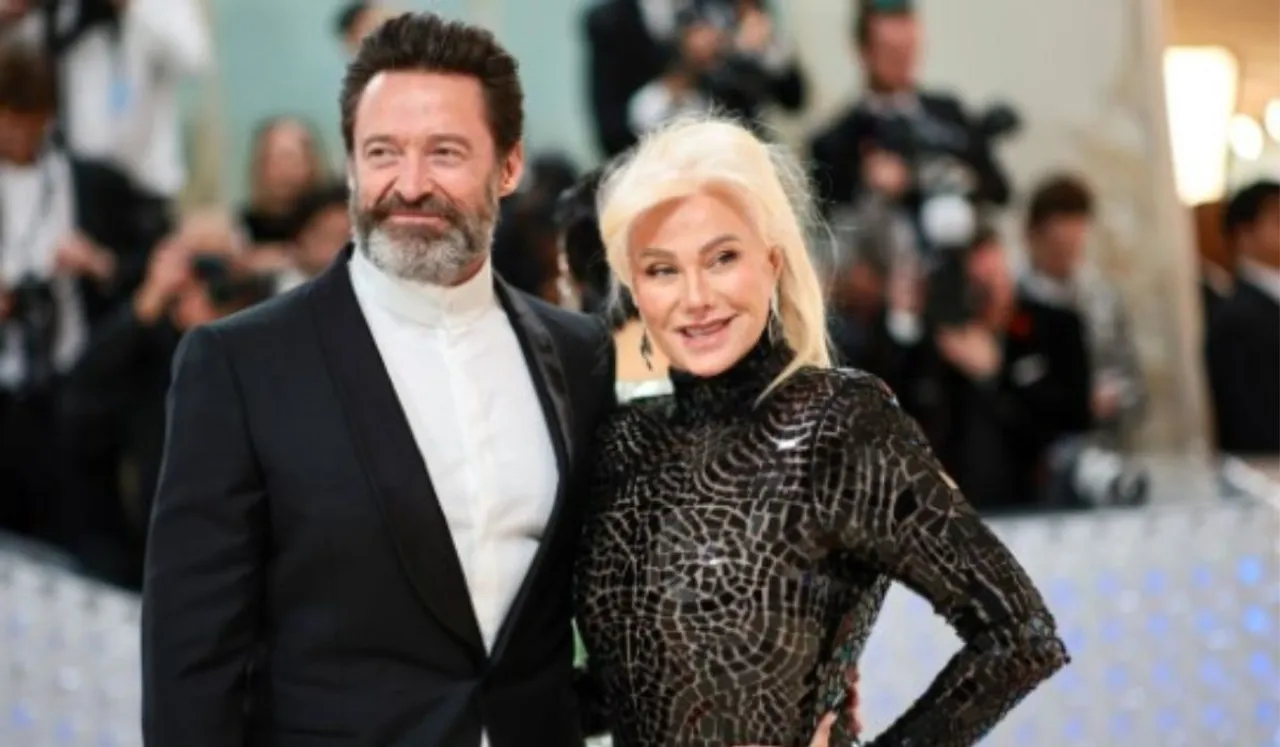 Hugh Jackman and Deborra-Lee Jackman are to part ways after 27 years of marriage, according to US media outlets on Friday.
The Wolverine actor met fellow actor Deborra-Lee on the set of an Australian TV series in 1995, and the couple tied the knot a year later.
The couple announced the news in a statement to People. "We have been blessed to share almost three decades together as husband and wife in a wonderful, loving marriage. Our journey now is shifting, and we have decided to separate to pursue our individual growth," read the statement.
The couple further added in the statement that their family has been and always will remain their highest priority. As they undertake this next chapter of their lives with gratitude, love, and kindness, they request that people respect their privacy as their family navigates this transition in their lives.
Hugh Jackman, Deborra Lee Announce Separation
54-year-old Jackman met his 67-year-old wife on the sets of an Australian television series called Correlli in 1995 in which Debora Lee starred as the show's lead actor. The couple tied the knot a year later.
The Australian actor couple is the parents of two children, Oscar Jackman, 23, and Ava Jackman, 18. In 2012, Jackman revealed about adopting their two children after having experienced miscarriages. Lee also co-founded the non-profit Hopeland, which promotes adoption when it comes to kids in need and helps support children separated from their families.
The couple shared on Today in 2018 what inspired their nonprofit. Lee revealed that the couple had tried to adopt in Australia, but it was too "tricky." "It drove me to advocating for 10 years." She also added that she has travelled the world to support children in need of home safety and security.
Notably, three years ago, the couple celebrated the silver jubilee of their wedding anniversary. Jackman has reflected on their life together through a series of posts on Instagram.
Posting photos from their wedding, Jackman wrote, "Being married to you, Deb, is as natural as breathing." "From nearly the moment we met ... I knew our destiny was to be together. In our 25 years — our love has only grown deeper. The fun, excitement, and adventure are more exhilarating; the learning is even greater," he added.
---
Suggested Reading: 'This Is A United Decision': Sophie Turner, Joe Jonas Confirm Divorce