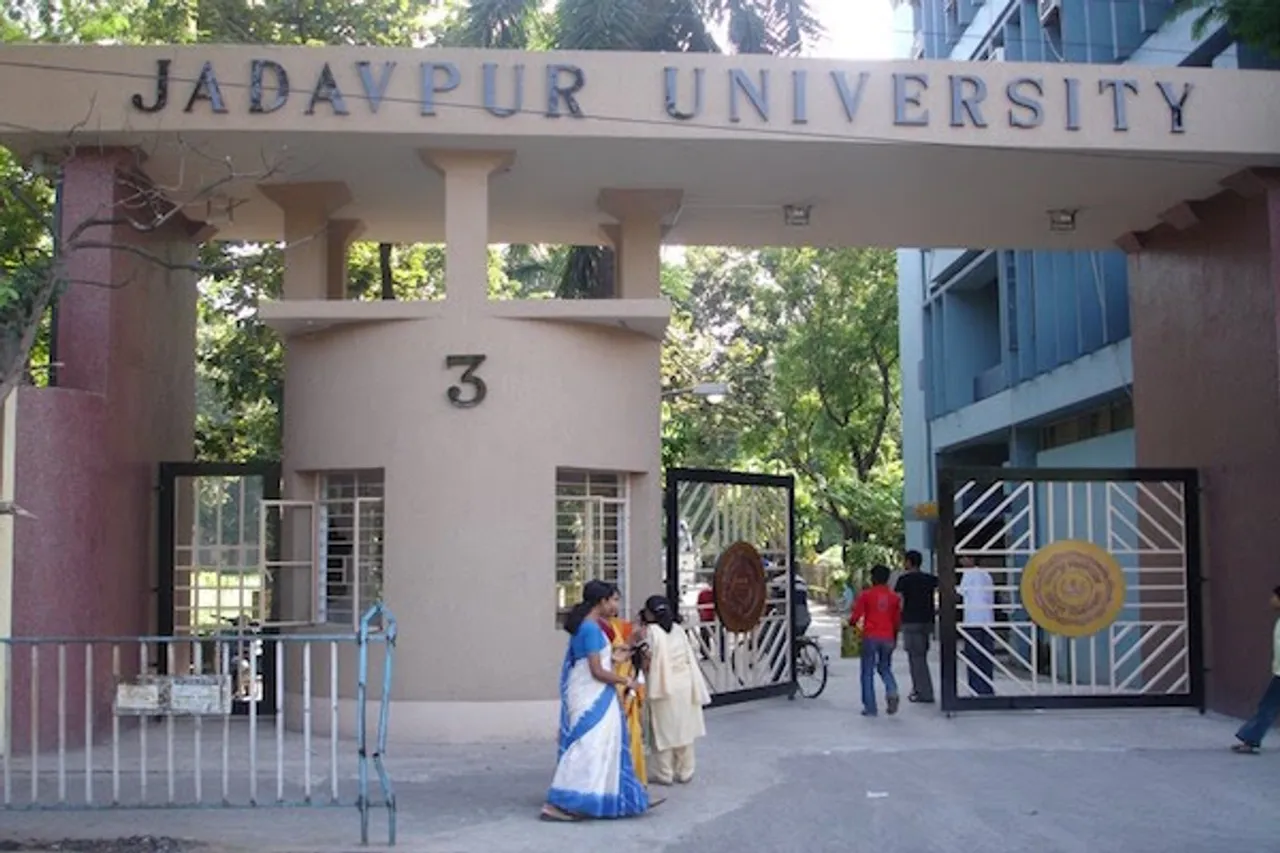 Following the demise of a first-year undergraduate student on the college grounds, Jadavpur University (JU) in Kolkata implemented a ban on alcohol within the university premises. After this, a video of a student saying that they have a right to smoke and drink on campus has gone viral.
'It Is Our Second Home'
Subsequent to the alcohol ban, a student expressed the opinion that they hold the right to smoke and drink on campus, as the university or institution is akin to their second home. When asked about the source of this right, she responded, "This right isn't granted by anyone; it's inherent."
Leftist Bongs thinks #JadavpurUniversity as their second Home 🏡, so it is their right to smoke 💨 and drink 🍺 inside the campus, so oppose CC TV camera.

Now I came to understand why they stay in campus till 45-50 years, only to smoke & drink thinking this as their second home pic.twitter.com/4sHwPXTd0u

— Oxomiya Jiyori 🇮🇳 (@SouleFacts) August 19, 2023
The video has been shared on both 'X' and Reddit platforms, triggering a wave of criticism. "Why are they even studying???" commented a user on 'X' (formerly known as Twitter) while sharing the video. As the video gains traction online, individuals on the internet are criticising her for the naive statement.
A user named Rupa Murthy on 'X' commented on Twitter, "By the way, if there's domestic violence at home, should violence be permitted on campus because it's like a second home?"
This student from Jadavpur University campus says the students have the right to smoke and drink inside the campus because the university/institution is like their second home. #JustWokeThings

Btw, if there is domestic violence at home, does it mean violence should be allowed… pic.twitter.com/STMMf7zGOd

— Rupa Murthy (@rupamurthy1) August 19, 2023
Strict Checking Measures 
Students are now required to present valid identity proof for entry. The university has issued a directive outlining new regulations that will be immediately enforced. It has stipulated that anyone seeking access to the campus between 8 pm and 7 am must present a valid ID issued by the university. In the absence of a university-issued ID card, individuals will need to provide legitimate proof of identity and furnish details about the person they intend to meet.
Furthermore, vehicles, whether two-wheelers or four-wheelers, must display JU stickers provided by the university. The use of drugs and alcohol has also been prohibited on the campus.
The institution has additionally declared its intention to install CCTV cameras at strategic locations. Snehomonju Basu, the registrar of Jadavpur University, has previously in a statement said, "CCTV cameras will be installed at strategic points like gates, main hostel campus gates, and adjoining university campus gates and streets." He clarified that cameras will not be positioned in classrooms or corridors. However, the campus will now be under CCTV surveillance.
These stringent measures have been implemented in response to the tragic passing of a 17-year-old first-year student within the hostel campus after he fell from a balcony.
---
Suggested Reading: DCW Suggests DGCA Limit Alcoholic Beverages To Prevent Harassment On Flights