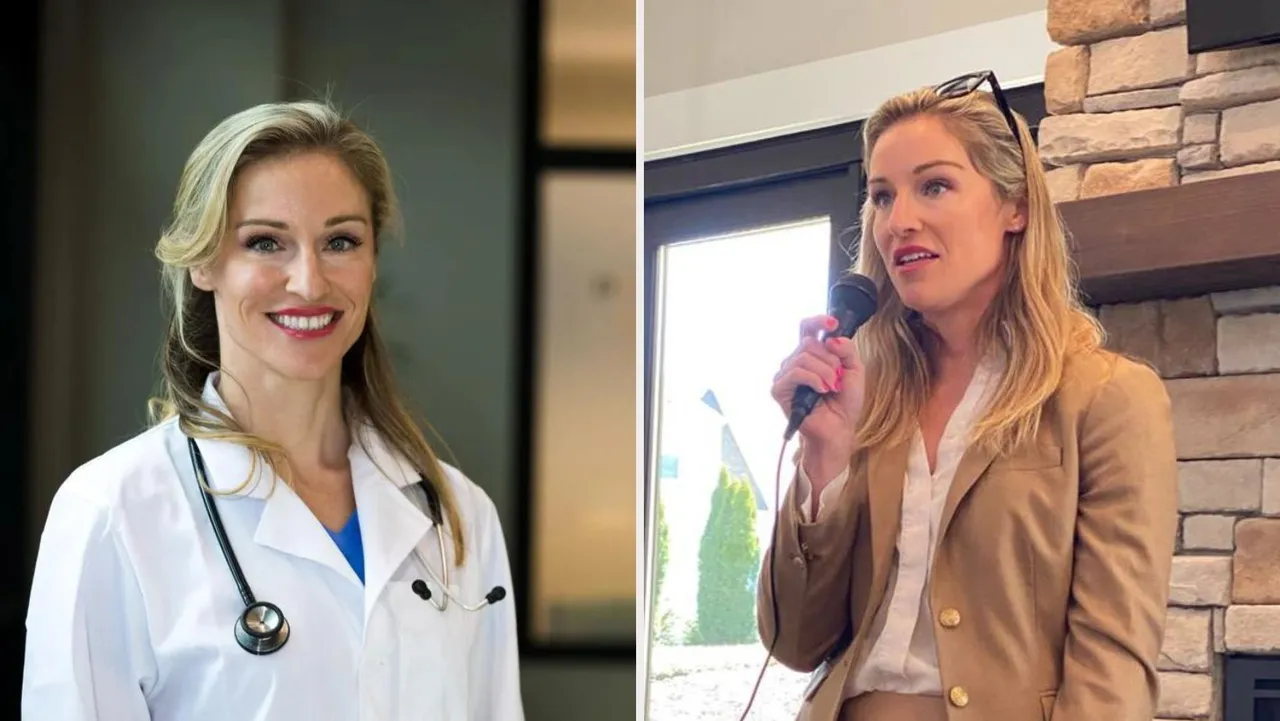 In a crucial race for the Virginia General Assembly, a Democratic candidate found herself at the centre of controversy when reports surfaced alleging that she and her husband had engaged in live sex performances on an explicit streaming website.
Know The Candidate
Susanna Gibson, a nurse, is a mother of two children and is currently running for the position representing District 57 in Richmond. However, it has come to light that she streamed explicit content on the adult website Chaturbate.
As per her official website, Gibson further describes herself as a public health expert, with years of experience providing home-based primary care to vulnerable patients in their community. This is Gibson's first election campaign at the age of 40. She is spotted in both hospital scrubs and domestic settings with her spouse and two young children on her campaign website.
She is a Virginia native, having been born and raised in the state, and holds degrees from the University of Virginia and Columbia University, while her husband is a local attorney.
Remarkably, Gibson has amassed a considerable following on her Chaturbate profile, with over 5,770 followers. She frequently encourages viewers to contribute tokens in exchange for private performances, asserting that the proceeds are intended for charitable purposes.
Susanna Gibson has garnered support as a champion of abortion rights in a state that has become an increasingly rare bastion of abortion access in the Southern United States. This distinction is particularly notable given the wave of new abortion restrictions adopted by numerous Southern states following the US Supreme Court's 2022 decision to overturn Roe v. Wade.
Gibson Releases Statement
Vying for a seat in the House of Delegates, Gibson released a statement denouncing the unauthorised disclosure of her online activities, deeming it an unlawful intrusion into her privacy intended to shame both her and her family.
Condemning her adversaries for what Gibson deems as 'worst gutter politics' she said, "My political rivals and their Republican associates have demonstrated their readiness to resort to such extremes as engaging in inappropriate behaviour to target us. This is a desperate attempt to silence women who voice their opinions, but I refuse to be intimidated or silenced."
---
Suggested Reading: 9 Women Across US States File Lawsuits, Demand Their Right To Abort