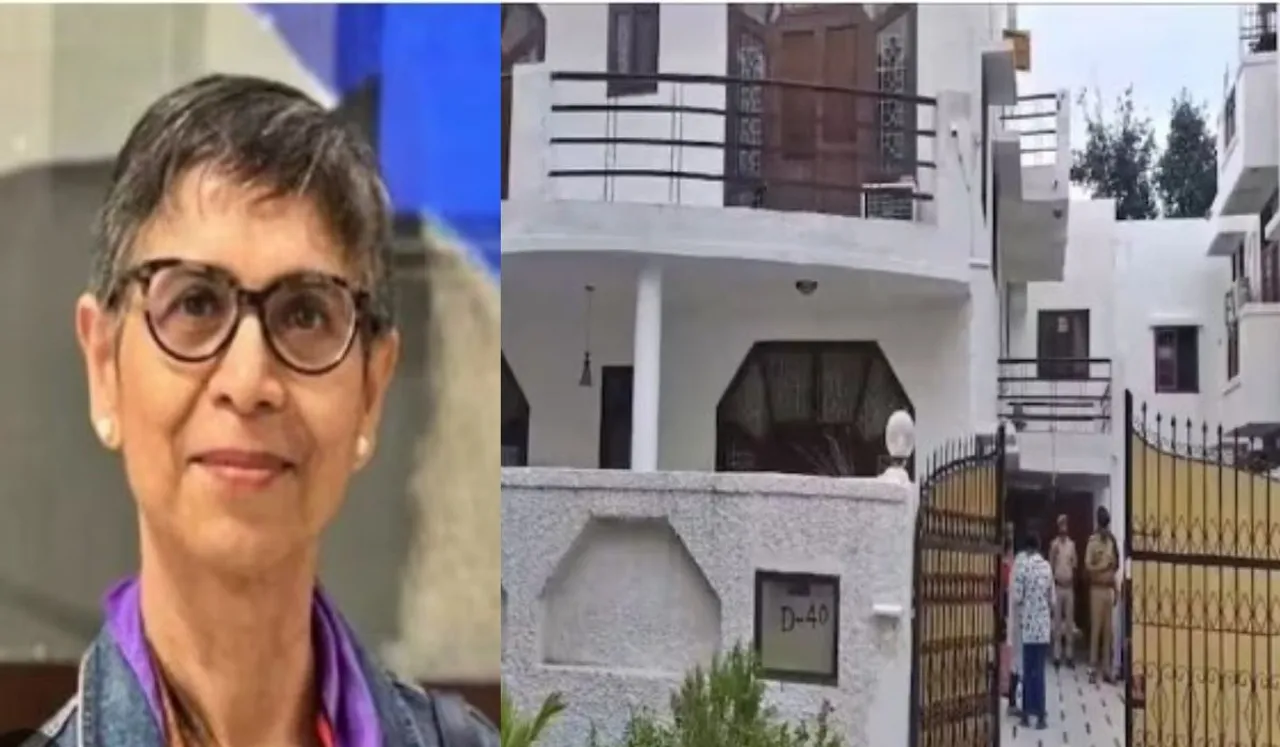 The husband of a 61-year-old Supreme Court lawyer, Renu Sinha, was arrested by the Uttar Pradesh police on Monday for allegedly murdering Sinha at their residence in Noida. The lawyer was found dead in the bathroom of their posh home in Noida on Sunday.
After the lawyer's body was recovered, her brother accused her husband of murdering her. Notably, the accused absconded after the murder.
Husband Arrested For Killing Lawyer Wife
Police tracked the accused, identified as Nitin Sinha, through his mobile phone location to a store room in the bungalow, where he had been hiding for more than 36 hours. The police then arrested him, according to an NDTV report.
Following his arrest, the accused confessed to killing his wife over a property dispute. He had planned to sell the property for Rs. 4 crore however, his wife was strongly against it. 
According to reports, the motive behind the murder is said to be a disagreement between the couple over selling their bungalow.
The police said that while the husband wanted to sell off the bungalow and had even accepted a sum of money from the prospective buyer, the lawyer was strongly against the idea of selling the house.
This led to frequent fights between the couple which seemingly escalated to murder. Their son is reported to be living in the US.
The issue of her murder came to light when her brother Amit informed the police that she had not been answering phone calls over the past two days. He also raised suspicion that his sister's husband might have done something to her and claimed that his number was also unreachable.
The local police formed a team, and along with Amit, they went to the lawyer's residence and broke open the door. Upon searching the house, they found the lawyer lying dead in the bathroom. Police found traces of blood in her ear.
The lawyer's brother alleged that there were frequent fights between the couple, and he might have committed the crime, Deputy Commissioner of Police Harish Chander told the media.
Senior police officials, a dog squad, and forensic experts are conducting a thorough investigation at the scene of the crime. Based on Renu Sinha's brother's complaint, a murder case has been registered against the accused, Nitin Sinha, who is now in police custody.
Who Was Renu Sinha?

Renu Sinha was a cancer survivor who bravely fought against the disease and was reportedly cancer-free for just one month before her unfortunate death. Initial investigation has it that she might have died due to excessive blood loss. However, the police are awaiting the postmortem results.
Police said that she used to work at the Delhi High Court earlier, though she had not been practising for the last few years. 
---
Suggested Reading: Bengaluru Man Kills Wife In Temper After She Elopes With Relative