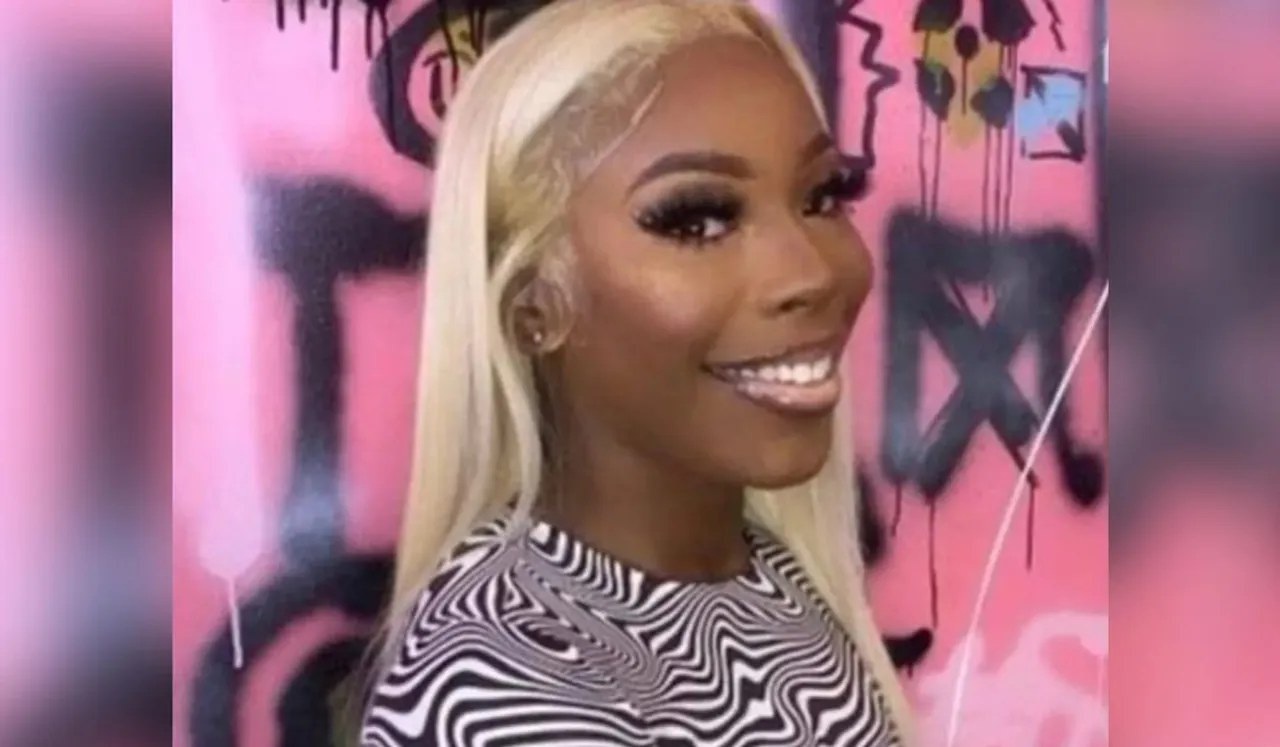 Ohio authorities have released new bodycam and store surveillance footage, shedding more light on the tragic death of Ta'Kiya Young, a 21-year-old pregnant Black mother who was fatally shot by police on August 24.
Police in Ohio have released additional footage of Ta'Kiya Young stealing alcohol from the grocery store #Columbus #Ohio #takiyayoung pic.twitter.com/CNK0YfOxq9

— Sophiakiwie (@Sophiakiwie) September 8, 2023
What Was The Incident?
The incident took place in a Kroger parking lot in a Columbus suburb, where two police officers approached Young's car, accusing her of stealing liquor from the grocery store. In the newly released police body camera footage, Young can be seen denying the theft and refusing to exit her vehicle despite repeated orders from the police.
As Young asks, 'Are you going to shoot me?' in the video, she turns the steering wheel to the right, causing the car to move toward one of the officers, who then fires his gun through the windshield. Officers subsequently broke the driver's side window to provide medical assistance, according to Blendon Township Police Chief John Belford, although this part of the incident was not included in the released video footage.
Tragically, Young and her unborn third child, a daughter, lost their lives following the shooting, with Young passing away at St. Ann's Hospital in Westerville, Ohio.
What Does The Police Say?
After the shooting, local protests sparked over the holiday weekend. These demonstrations called for the release of surveillance footage from the area and demanded the arrest of the as-yet-unnamed officer who had been placed on leave, while the second officer had resumed work.
Belford, whose department consists of only 14 sworn officers, stated that Ohio law considers the police officers involved as victims of assault. He saw no reason to continue the leave for the officer who did not discharge his weapon and stated that Young's death was a tragedy.
The officer who did not fire his weapon has returned to active duty due to staffing requirements within the approximately 15-person department. However, the officer who discharged his firearm remains on administrative leave. Walton, along with Young's family, expressed dissatisfaction with the delay in taking action against the officer identified through eyewitness and badge number information as Connor Grubb.
Sean Walton, an attorney representing Young's family, referred to Young's killing as a murder, emphasizing that her death was preventable. He noted that a witness later reported seeing Young place the liquor bottles down before leaving the store.
In accordance with the crime victim's rights amendment known as Marsy's Law, Belford announced that he would defer any policy or employee discipline review until the Ohio Bureau of Criminal Investigation (BCI) concluded its investigation.
---
Suggested Reading: NYC: Man Repeatedly Hits Elderly Woman With Cane At Subway Station