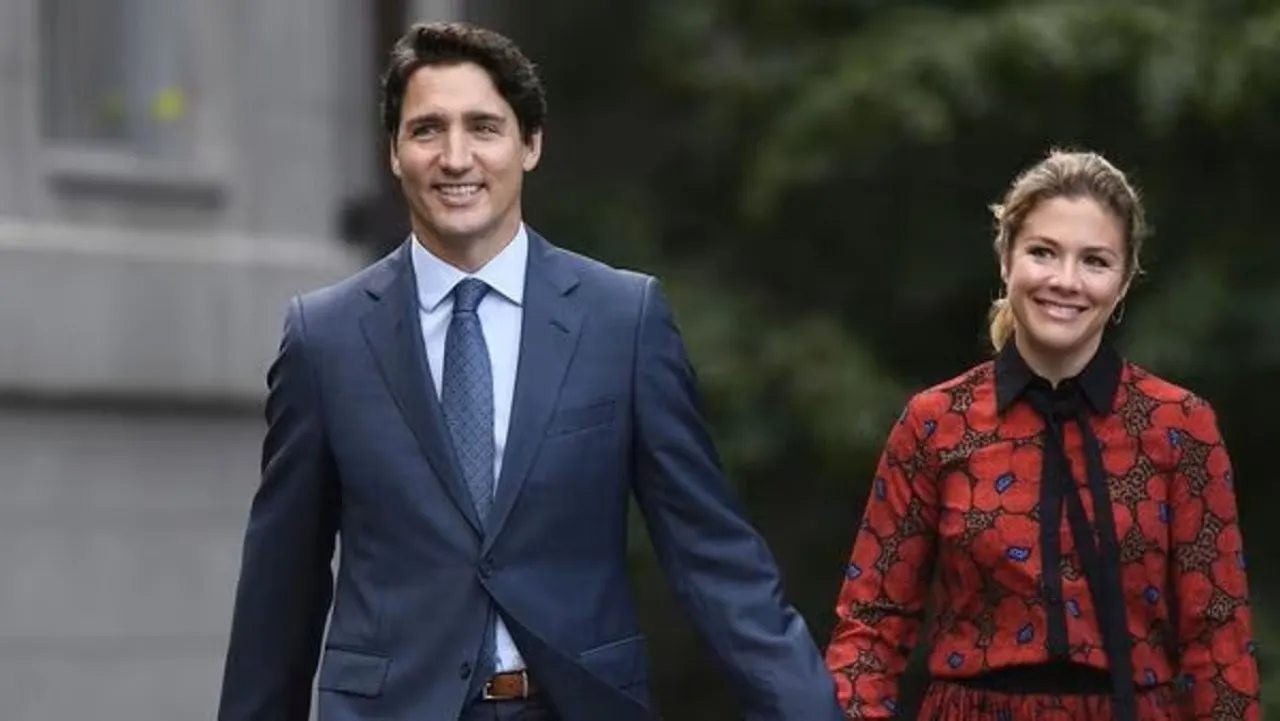 Canadian Prime Minister Justin Trudeau on Monday said he is focusing on his children and the future a month after announcing separation from his wife, Sophie Gregoire.
"I got a really good 10 days with the family to focus on the kids, to focus on being together and moving forward. I really, really want to thank Canadians for having been so incredibly gracious and incredibly generous in respecting our privacy and our space," Trudeau said.

Trudeau and Grégoire announced their separation in statements posted to social media on August 2. They have been married for 18 years.
 The two said in statements posted on Instagram that they made the decision after "many meaningful and difficult conversations." A report from the prime minister's office said they both have signed a legal separation agreement.
Trudeau, 51, and Sophie Gregoire Trudeau, 48, were married in May 2005 and have three children, aged 15, 14 and nine.
Justin Trudeau, Wife Sophie Gregoire Announce Separation
"Sophie and I would like to share the fact that after many meaningful and difficult conversations, we have made the decision to separate," Trudeau said on Instagram. 
"As always, we remain a close family with deep love and respect for each other and for everything we have built and will continue to build," their separate Instagram posts said.
It added, "For the well-being of our children, we ask that you respect our and their privacy."
Justin and Sophie met as children when she was a classmate of his youngest brother, Michel, and they reconnected as adults while co-hosting a charity gala in 2003, Associated Press reported. Sophie was working as a journalist in 2003 when she met Justin, and the couple married two years later.
The two were seen together publicly at Canada Day events in Ottawa last month.
Just a few months ago Trudeau posted a picture of himself holding hands with his wife on their anniversary and wrote, "Every mile of this journey together is an adventure. I love you, Soph. Happy anniversary!"
Meanwhile, reports state that Sophie will move to a separate residence in Ottawa and is expected to have joint custody of their three children. She has a two-book deal with Penguin Random House Canada, the first of which focuses on wellness for adults and is expected to be published in 2024, while a children's book could come out in 2025.
---
Suggested Reading: Who Is Sophie Gregoire Trudeau? Canadian Prime Minister Justin Trudeau's Wife