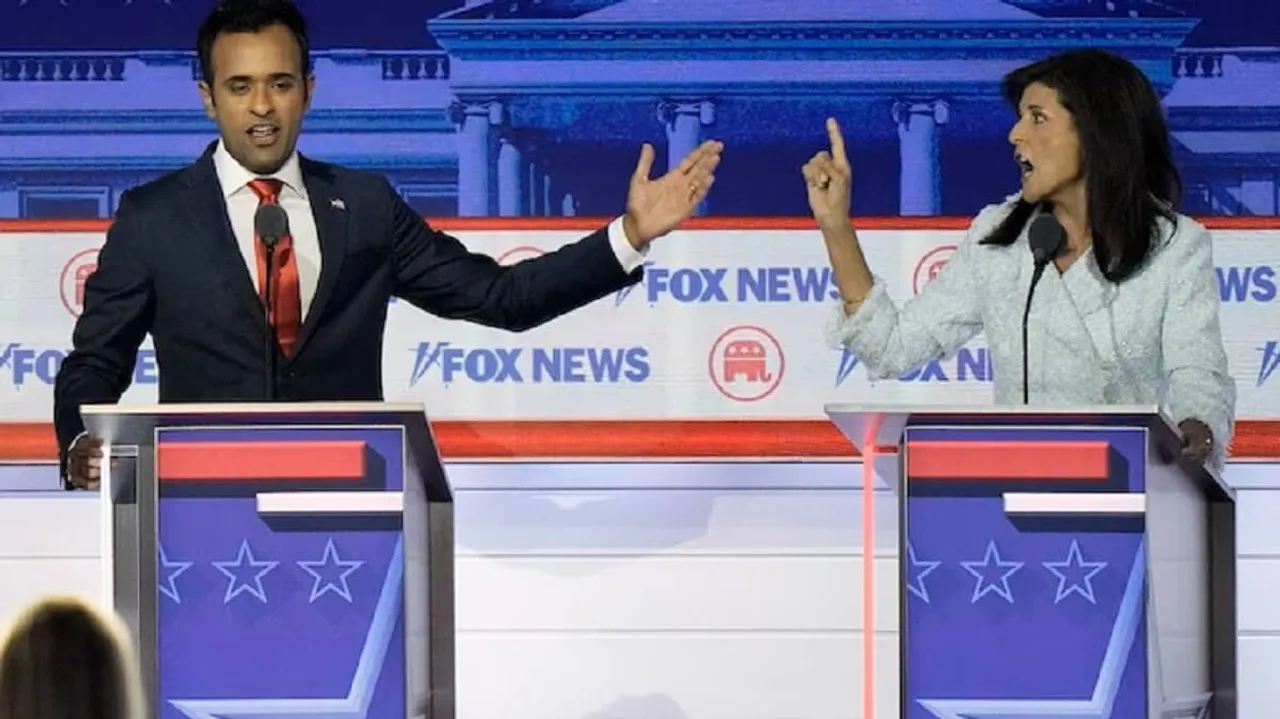 In recent news, Ann Coulter came under immense fire due to her racist remarks against two Indian-American US presidential candidates- Nikki Haley and Vivek Ramaswamy, by calling their behaviour during the debate indicative of their involvement in "Hindu business", according to recent news. 
The post, which remains on Coulter's account, has become the subject of backlash, with many social media users, including presidential candidate Vivek Ramaswamy, speaking up against it on social media. 
Nikki and Vivek are involved in some Hindu business, it seems. Not our fight.

— Ann Coulter (@AnnCoulter) August 24, 2023
The Republican Primary
Wednesday night saw the first Republican primary debate take place in Milwaukee, Wisconsin, USA, where presidential hopefuls from the Republican party would make themselves- and their ambitions- known.  Despite the conspicuous absence of former president Donald Trump, Wednesday night's presidential debate was filled with quite a bit of drama nonetheless.
In particular, two presidential candidates stood out former South Carolina governor Nikki Haley and millionaire entrepreneur Vivek Ramaswamy. Both of them hail from Indian-origin backgrounds. Ramaswamy, aged 38, is from a Hindu background, whereas 51-year-old Haley, whilst born to Sikh immigrants, is a Christian. 
The pair duelled over foreign policy issues, particularly relating to the Russia-Ukraine War. Haley, the former US ambassador to the UN, criticised Ramaswamy for wanting to support Russian President Putin in the conflict. The exchange got so heated that, at one point, both Haley and Ramaswamy shouted at each other, wildly gesticulating as they yelled.
Ann Coulter
Haley and Ramaswamy's intense exchange went unnoticed by no one, especially conservative media pundit Ann Coulter. However, instead of focusing on what they were saying, she instead dubbed it "Hindu business" one should stay out of on social media. The post, which still remains on Coulter's account (along with a picture of it on another post) came under immense backlash for its racist nature.
EMAIL OF THE WEEK!https://t.co/HMGrzABE6M pic.twitter.com/GrdXaTvPCv

— Ann Coulter (@AnnCoulter) August 24, 2023
Many social media media users, regardless of their political leanings, have slammed Coulter's remarks, including John Sariano and the non-profit organization Hindu ACTion.
Nikki is a Christian, bigot.

— John David Soriano (@sorianojohnd) August 24, 2023
News for you @AnnCoulter. @VivekGRamaswamy and @NikkiHaley are the next generation of @GOP leaders.
American Hindus are leaders in science, technology, medicine and policy research.
Take it easy, read the Bhagavat Gita and take the batteries out of your ignorant megaphone. pic.twitter.com/53pw1pyBlm

— HinduACTion (@HinduACT) August 25, 2023
Both Haley and Ramaswamy are yet to comment. 
---
Suggested Reading: Who Is Nusrat Jahan Choudhury? First Muslim Woman To Become US Federal Judge