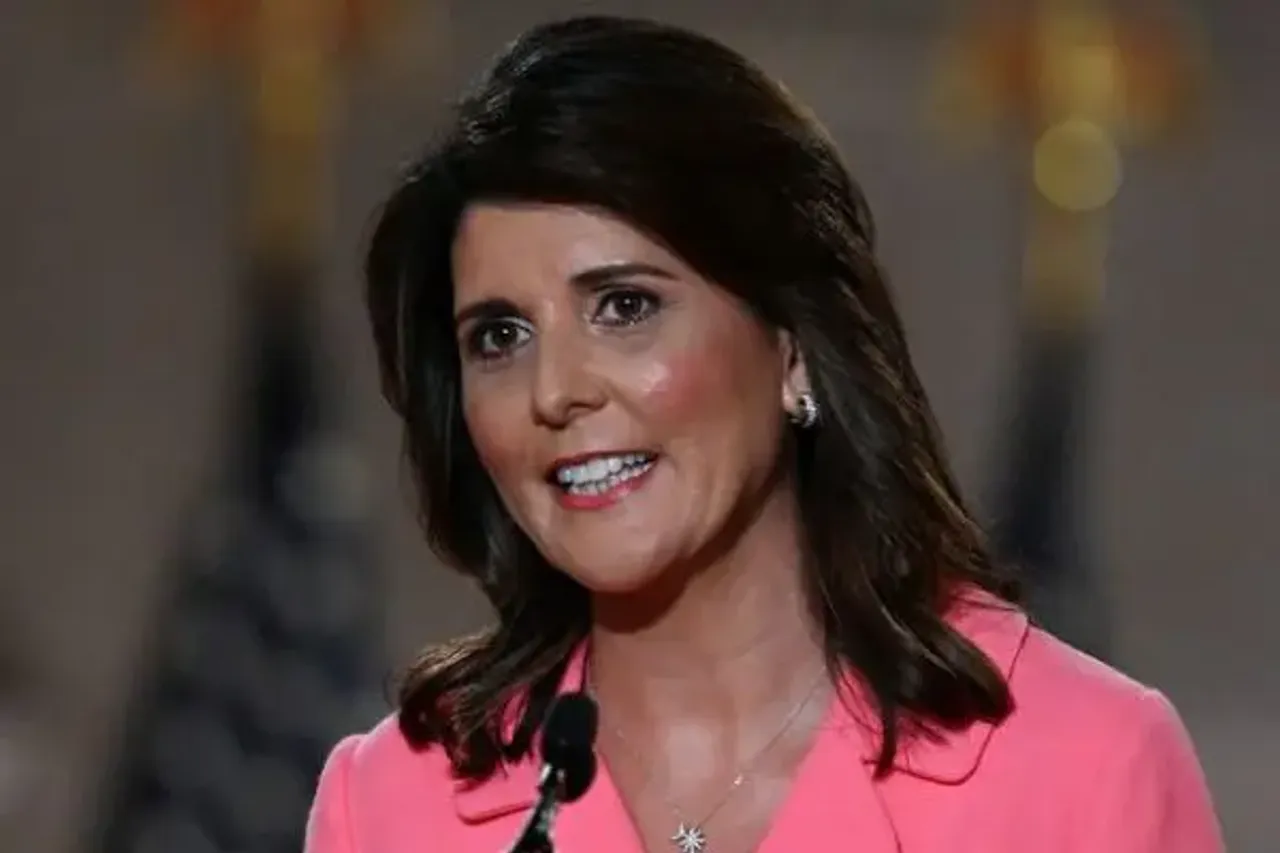 Former governor of South Carolina and a United Nations ambassador, Nikki Haley announced that she will be challenging Donald Trump in the 2024 Presidential elections. The Indian-American politician claims to be a younger alternative to Trump.
Indian-American diplomat Nikki Haley had been teasing a big announcement for weeks, leaving the public speculating as to what she was up to. The big announcement was supposed to be made on February 15 but Haley shocked people by releasing a video of herself on February 14 and announcing that she will be running for US President in the 2024 election, finally ending the speculations. The diplomat talked about her intentions behind the decision and her aim of bringing change in the country.
---
Suggested Reading: Who Is Radha Vembu? India's Third-Richest Woman And Self-Made Billionaire
---
Nikki Haley Announces Presidential Bid
51-year-old Nikki Haley released a video shot in her birth town Bamberg, South Carolina reportedly said, "I'm Nikki Haley and I'm running for president". She called herself younger and fresher leadership needed in the US, challenging 76-year-old fellow Republican candidate Donald Trump. Haley continued, "It's time for a new generation of leadership -- to rediscover fiscal responsibility, secure our border, and strengthen our country, our pride and our purpose".
The Indian-American leader talked about her personal background and said, "I was the proud daughter of Indian immigrants. Not black, not white. I was different. But my mom would always say, 'Your job is not to focus on the differences, but the similarities." She further said, "Some look at our past as evidence that America's founding principles are bad. They say the promise of freedom is just made up. Some think our ideas are not just wrong, but racist, and evil. Nothing could be further from the truth."
A second-generation Indian in America, Haley became the first female governor of South Carolina in 2011 and served the office till 2017. She was appointed by then-US President Trump as US Ambassador to the United Nations in 2017-18. Haley also mentioned current President Biden in the video who is expected to run in the elections again and called his record bad. Haley said that she aims to be a change-maker for the country and the party as they both have lost their way in the past few years.