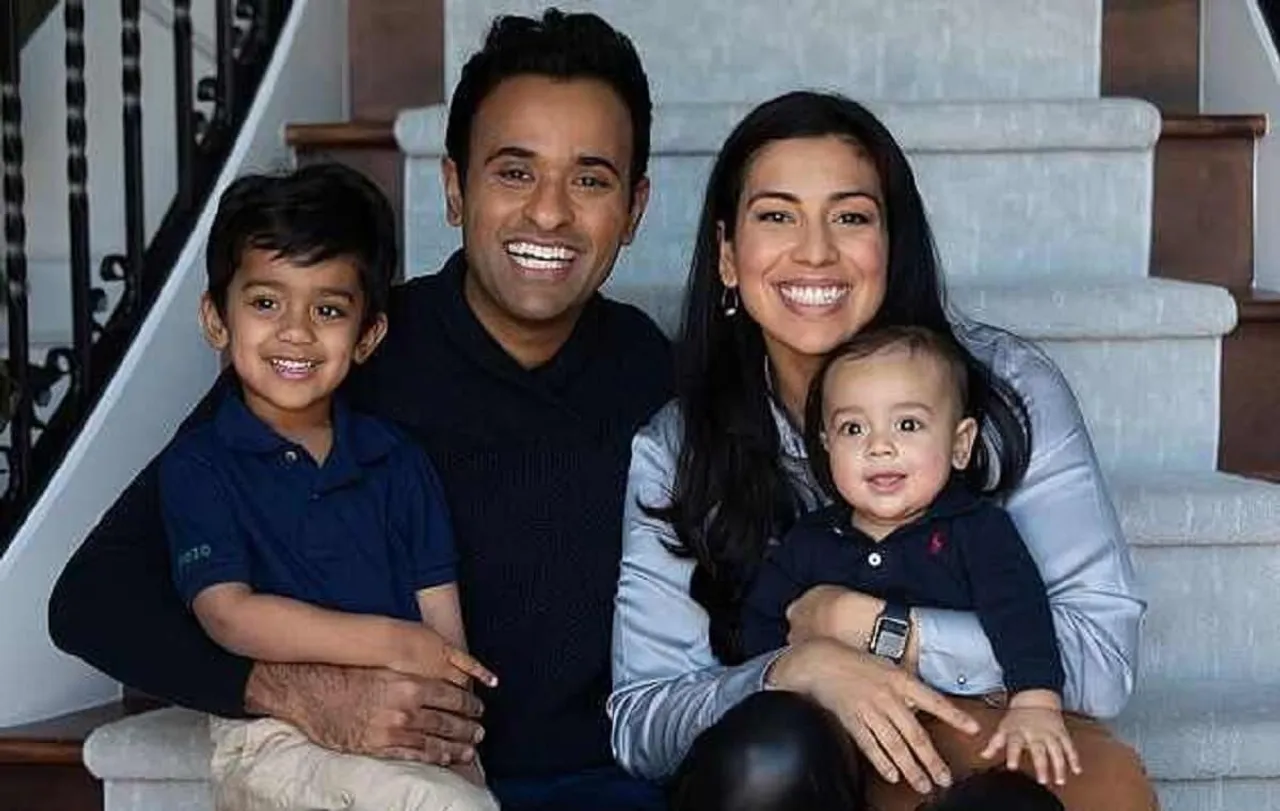 Indian-American tech entrepreneur Vivek Ramaswamy announced his bid to run for the US Presidential elections in 2024. Ramaswamy, 37, announced that he would step down as executive chairman of his company Strive Asset Management, to pursue a Republican presidential bid.
Vivek Ramaswamy's parents immigrated to the United States from Kerala. He describes his early years in a statement saying, "I grew up in Ohio in the 90s as a skinny kid with nerdy glasses and a funny last name. My parents taught me that if you're going to stand out, then you might as well be outstanding. The achievement was my ticket to get ahead. I went on to find multi-billion-dollar companies. And I did it while getting married – raising a family and following my faith in God."

Recently, Elon Musk praised Ramaswamy calling his candidature "promising". The owner of X, formerly Twitter, was reacting to an interview the Republican leader gave to former Fox News anchor Tucker Carlson.


He is a very promising candidate https://t.co/bEQU8L21nd

— Elon Musk (@elonmusk) August 17, 2023
Ramaswamy is married to Apoorva Tewari, who is an assistant professor and surgeon in Ohio. The couple is also parents to two kids, Karthik and Arjun.
During an interview with Erick Erickson on stage in Atlanta, Ramaswamy said his family and faith in God keep him humble.
"I think I do derive a lot of the humility from my wife, who is a leader in her own way, in her own unique world," Ramaswamy said.
More debate prep this morning, with my favorite sparring partner. 🇺🇸 pic.twitter.com/QM2xpfkD5k

— Vivek Ramaswamy (@VivekGRamaswamy) August 22, 2023
Apoorva who has been by his side on the campaign trail, called him a generous parent and partner in an interview to News Nation.
"We have built a life together, and he's made many sacrifices for my career. He has been the most wonderful person to create a life with, and that kind of generosity does not get communicated on a debate stage," she said.


Who is Apoorva Tewari?
Apoorva T. Ramaswamy is a laryngologist who specialises in swallowing disorders and voice disorders of patients who have undergone cancer treatment.
She studied at Yale, obtaining her MD before she became a resident physician at New York Presbyterian Hospital - Columbia and Cornell. She is based out of Columbus, Ohio and according to her Twitter bio, she is "passionate about eating, helping people eat, and maximising the quality of life of cancer survivors. Apoorva is also an assistant professor in the Department of Otolaryngology-Head and Neck Surgery at Ohio State University.
"I am passionate about helping my patients with these problems using both surgical and medical methods in order to optimise their quality of life," she wrote on the Ohio State University website.
The doctor also serves on the medical advisory board of the National Foundation of Swallow Disorders and on several committees for the Dysphagia Research Society, according to The Sun.
Vivek Ramaswamy while announcing his bid said that his campaign isn't just a political but also a "cultural movement to create a new dream for the next generation of Americans." He continued by saying that aims to continue the pursuit of excellence in a country where only merit and not the colour of a person will determine their character.
---
Suggested Reading: US Diplomat Nikki Haley Announces Candidacy For 2024 Presidential Elections