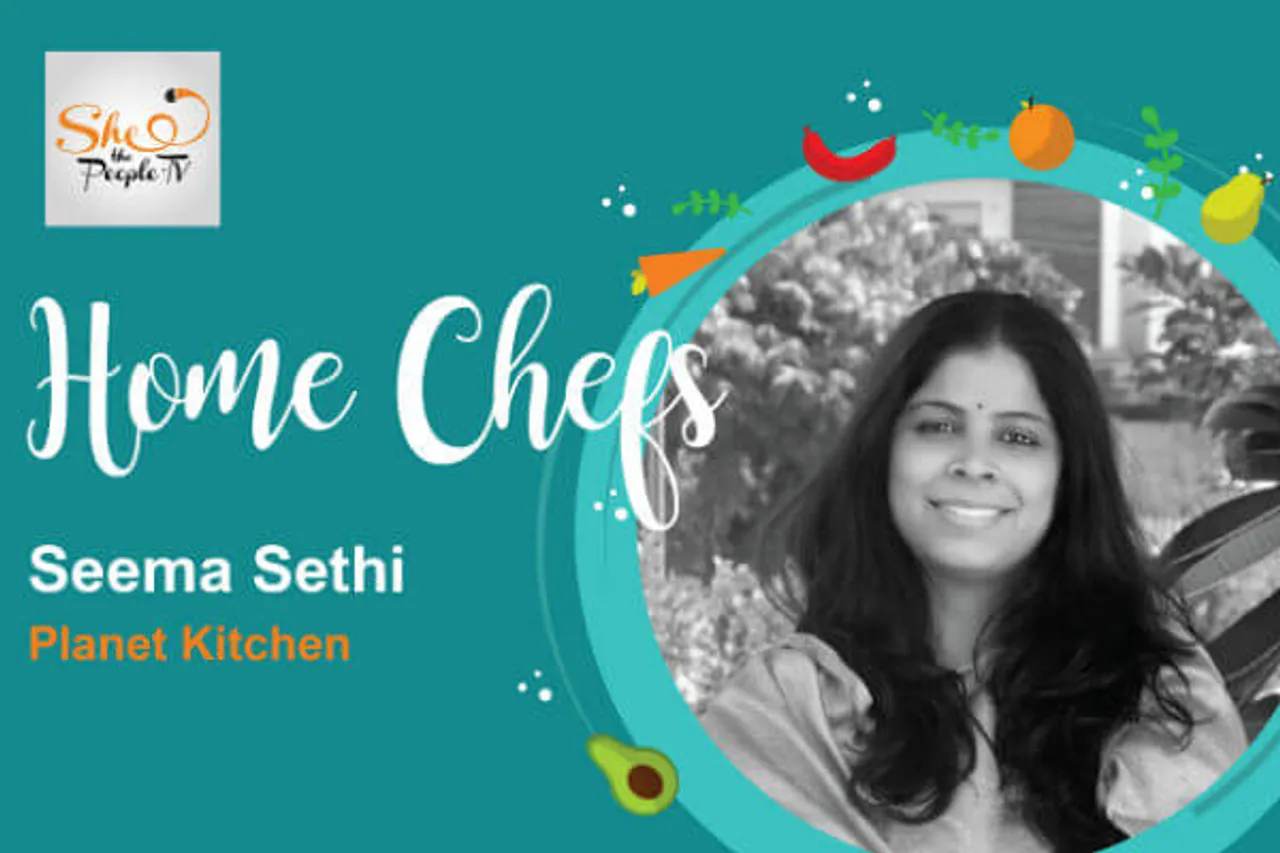 Want to have a rustic Rajasthani food experience? Jaipur-based Seema Sethi can enchant you with a scrumptious culinary delight and all of it will be homemade flavours from western India.
Founder of Planet Kitchen, Seema is a homemaker and mother to three children. Her passion for cooking was adapted from her dad.
"I never chose to become a home chef. It happened out of the strong desire to be financially independent, to have my identity through my work," claims Seema who decided to make a name for herself in a field she is good at. Starting up as a chef from her own kitchen seemed to be a smart choice. She also wants to empower other women in the profession. "Nobody takes this business seriously. My family too was concerned about having strangers over meals, but after my first experience, I am glad to say that my family is proud of my work," Seema explains.
Catch More From The Home Chefs Series
"Why not a full-fledged job? Because before marriage, parents didn't think of making us independent. After marriage, there were so many other responsibilities, it was impossible to balance out. A sad truth of my life!"
Early Days
Born in Jaipur and brought up in Surat, Seema shares that food was an integral part of her childhood memories.  "Looking back and recalling on my childhood, I find it really surprising because in my growing up days, I never helped my mother in the kitchen, and this really bothered her like it did to most of the Indian mothers in the '90s," Seema jokingly says.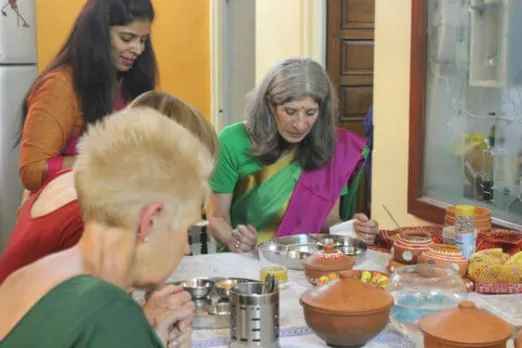 "She tried every possible trick to make me cook or at least learn cooking, but I was never ever interested. Instead, I used to complain to my elder brother. And my dear brother used to make yummy pulao and pav bhaji to please everyone. But one thing that I really enjoyed was going to the sabzi mandi and still love doing it. The bright lush green vegetables always take my breath away and going vegetable shopping couldn't be more fun," she adds.
Being Home Chef Is
Becoming a chef happened in the wake of increasing work-from-home opportunities. It means working with a flexible schedule which suits me. It also gives me liberty to change the schedule as per my convenience and balance life between work and family.
Inspiration: How Cooking Happened
When I got married, 18 years ago, I never knew I would be cooking for the masses. I live among foodies here. My mother-in-law enjoyed cooking and always invited friends and families over for meals. I too followed her footsteps. We celebrated Holi, Diwali, Lohri and birthdays cooking elaborate meals from starters to the main course to desserts, all homemade with lots of love. Festivals were the most awaited by friends and their families to be celebrated at our house. Those were the occasions where I learnt and today I can pull it off with confidence.
Struggles Of A Home Chef
Convincing society is the biggest struggle. Nobody takes this work seriously because most people think of it as just cooking a meal!
But no, there's a lot more to being a home chef than putting together a meal. The understanding of your cuisine, food culture, to interact with strangers and win their hearts with the taste, presentation and to make people comfortable at your home and to keep yourself updated with new and old traditions -- all these play a crucial role. And, style of cooking is no easy thing. We do invest a lot of time in creating new recipes and perfecting the old ones.
Life Motto
I want to see a lot of cultural exchange events happening around cuisines for home chefs within the country and overseas. That is how we can expand and cater to the taste of home-cooked food of India globally.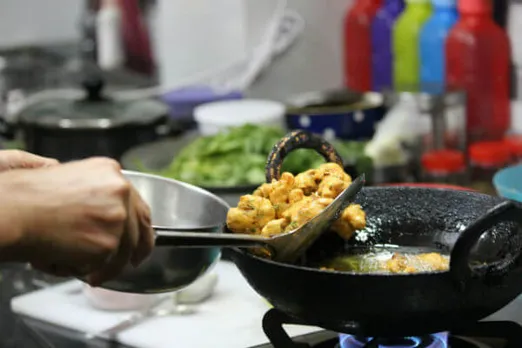 Biggest Challenges
The concept of pop-up meals hasn't clicked in Jaipur so far, and that's the only setback. Also, there's a norm that men, generally, take up the career of chefs in hotels or restaurants.
But I believe when you are wearing a chef's hat, you are not a man or a woman, you are a CHEF!! Your creation matters
Women The Change Agent
Women chefs in India are at par with great chefs in other parts of the world. Ritu Dalmia is the best example and she is a self-taught chef
Cooking as a Liberated Profession for Women
Women are considered to be queens of kitchen. But taking up it as a career professionally is a struggle as working hours are unsociable. This isn't a pro-family profession. One has to juggle a lot, but at the same time there are pros and cons in every profession.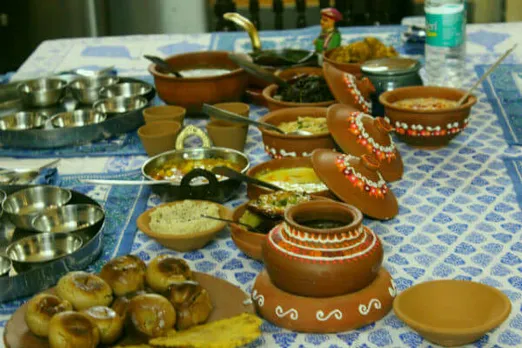 What's A Typical Day Like
My day begins at 4:30 am with stretching and yoga. Then it's cooking and packing lunch for my bachcha party.  Till 2 pm, I try out new recipes, food photography and then once again kids.
Difficulties in Sourcing Ingredients for Regional Cooking
Yes, it is difficult to source ingredients for regional cooking like once I needed a particular type of chillies for cooking Laal Maas but didn't find it anywhere in Jaipur. One of my friends had to send it to me all the way from Jodhpur.
I do workshops, take orders for Cakes, Puddings, Biryanis …. pop-ups are work in process!!
READ: Ruchika Vyas Bakes it Up with Her House of Cookies
READ: Love, Sugar & Dough: Meet 5 Moms-Turned-Homebakers