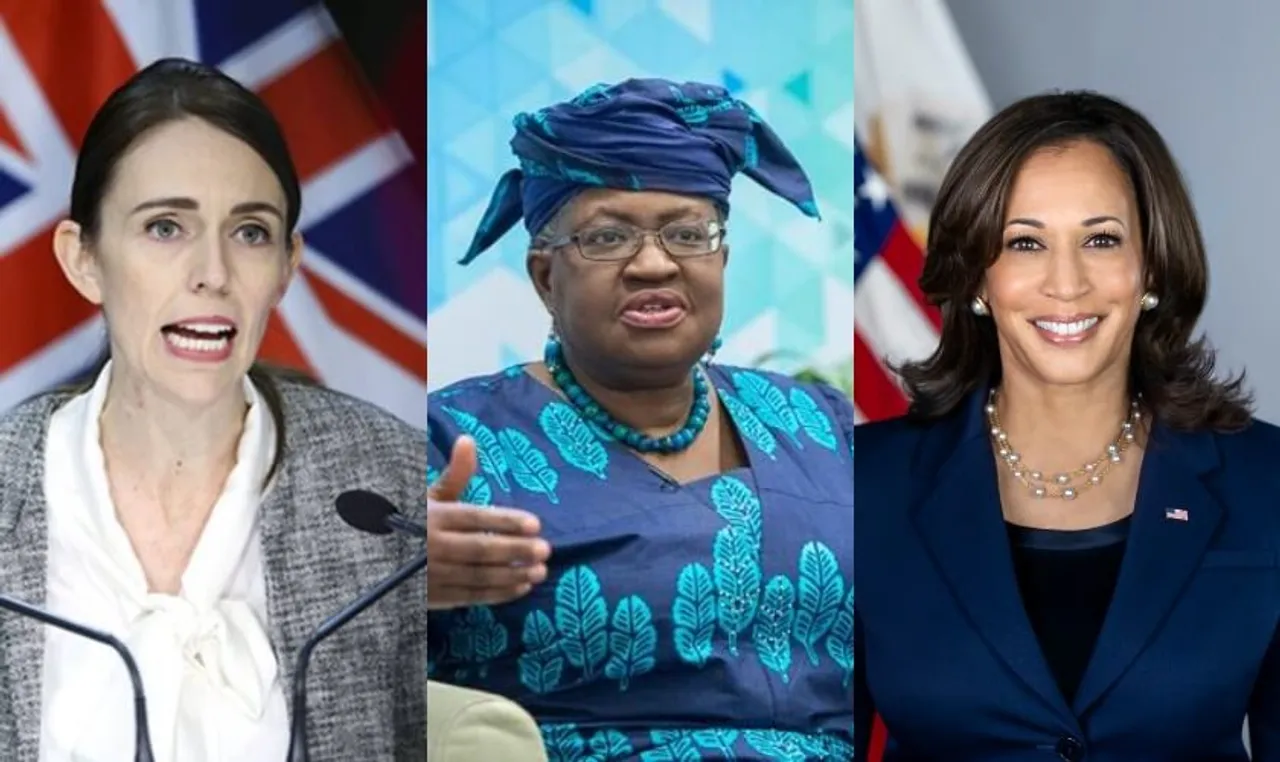 Inspiring Women Leaders of 2021: As the world continued to face tragedies and health crises in 2021, leadership was put to test in all corners of the world. While many leaders struggled to keep nations, economies afloat and morals high while encouraging people to get vaccinated and observe precautions, there were many who won us over with their compassion and administrative skills.
In the past few years, women leaders have made global headlines for breaking barriers in the field and proving that women have it in them to lead as effectively as the opposite gender, and that gender, in fact, has nothing to do with a person's leadership skills.
The year 2021 was no exception. So here are the most inspiring women leaders of 2021-
1. Jacinda Ardern:
The 41-year-old Prime Minister of New Zealand has broken many stereotypes and has set many records while in office. Her Labor Party won the 2020 election in New Zealand and walked into power for the second time when the world was neck deep into a pandemic already. Ardern's handling of the coronavirus pandemic in the country was applauded by many international organisations.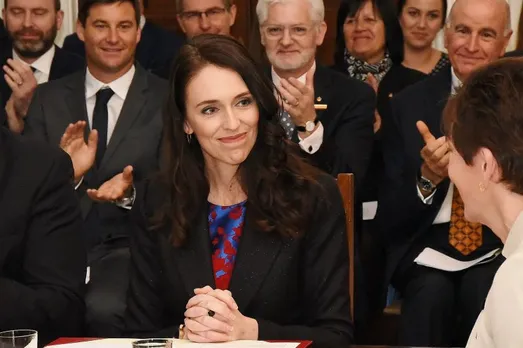 New Zealand Prime Minister Jacinda Ardern
However, Arden also infused a sense of compassion in times of crisis and made her leadership journey relatable. Only recently, during a social media live session she was caught dealing with her young daughter Neve, who had broken her bedtime curfew. Ardern cut the live stream short so that she could put her daughter back to bed.
2. Angela Merkel
The 67-year-old Merkel, who became the first woman Chancellor of Germany in 2005, stepped down from power this year. Merkel has been known as the propagator of international peace on a global level. Being one among the very few women leaders of the world who has been well known not only for her domestic policies but also international policies and roles like serving European Union as its President, promotor of policies to prevent drastic climate changes, allowing refugees from Syria to enter Germany and more.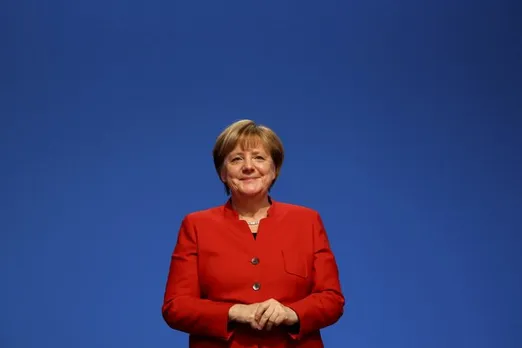 While serving as the chancellor for the fourth time, Merkel decided to step down from the fifth term election in 2021. Her regular interactions with the citizens during travel restrictions imposed in Germany and handling of the COVID scenario in the nation made people around the globe reinforce the notion of women being excellent leaders and crisis handlers. On December 7, 2021, Merkel transferred power as the Chancellor to Olaf Scholz. This marked the end of her 16 years of chancellorship which will be fondly remembered by many.
---
Suggested Reading:
Supreme Court Grants Bail To Meghalaya Woman After Two Years Of No Trial
---
3. Kamala Harris
Kamala Harris wrote a new chapter in the politics of the United States when she became the first woman Vice President of the country. This is not the only historic feat that Harris has to her name, as she is also the first woman of colour and the first South Asian American to assume the office of Vice President. She is a staunch advocate for the active participation of women in leadership around the world and their empowerment. In a UN Women Conference,2021, she said, "The status of democracy also depends fundamentally on the empowerment of women."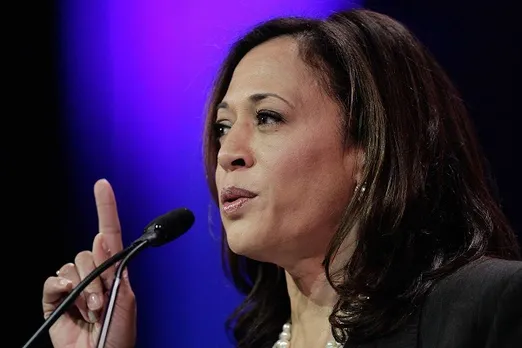 Picture Credits: nbcnews.com
She was also the first Indian American to be elected to US Senate. Besides, she was elected as the first woman Attorney General of California. In 2021 she was named by Forbes on its "World's Most Powerful Women" and "50 over 50" list for the year 2021. In her victory speech made in public after winning the position, she said, "...while I may be the first woman in this office, I won't be the last. Because every little girl watching tonight sees that this is a country of possibilities." Read how Kamala Harris' mother Shyamala Gopalan shaped her views here.
4. Nirmala Sitharaman
Nirmala Sitharaman is the first full-time female finance minister of India and a former defence minister. She has been ranked by Forbes' among the list of 100 Most Powerful Women in the world for this year, ranking 37th. She serves in the Rajyas Sabha as Member of Parliament from Karnataka. She was appointed to the position of Finance Minister in 2019 and has also served as a member of the National Commission for Women.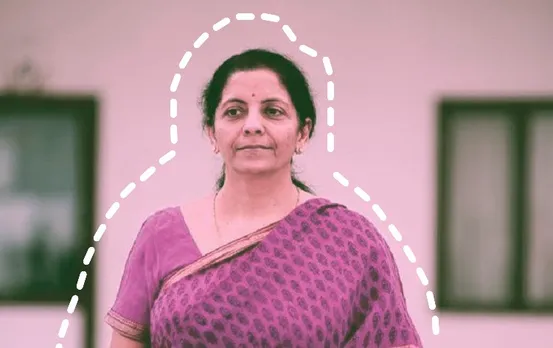 Nirmala Sitharaman Ahead Of The Queen, Ivanka Trump On Forbes List
Sitharaman was also appointed to lead the Economic Response Task Force last year, to deal with the situation arising due to the COVID-19 pandemic in India. Her fierce speeches in Parliament and in public to defend the reputation of her party and her position as finance minister in the male-dominated political leadership, calling out the sexism during a press conference and working for the cause of women empowerment through policy-making made her stand out among women leaders in the country.
5. Ngozi Okonjo-Iweala
Ngozi Okonjo Iweala is the first woman Director-General in the history of World Trade Organisation. She also holds the record of being first African to be appointed to WTO. Iweala was elected by the representatives from 164 members countries that make up WTO, previously known as General Agreement on Tariffs and Trade(GATT). She has served as the Finance Minister and Foreign Minister for Nigeria- also being the first woman to hold these posts in her country.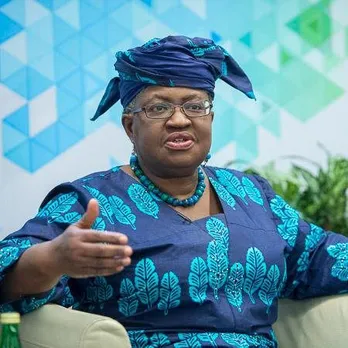 Credits: Twitter
Having served World Bank for around 25 years, Iweala has been actively supporting global policies for economic growth and rapid development in poor countries. She holds the experience of working with organisations of international repute, corporate banks, NGOs- African Risk Capacity, Standard Chartered Bank, Global Alliance for Vaccines and Immunisation to name a few.
Views expressed are the author's own.