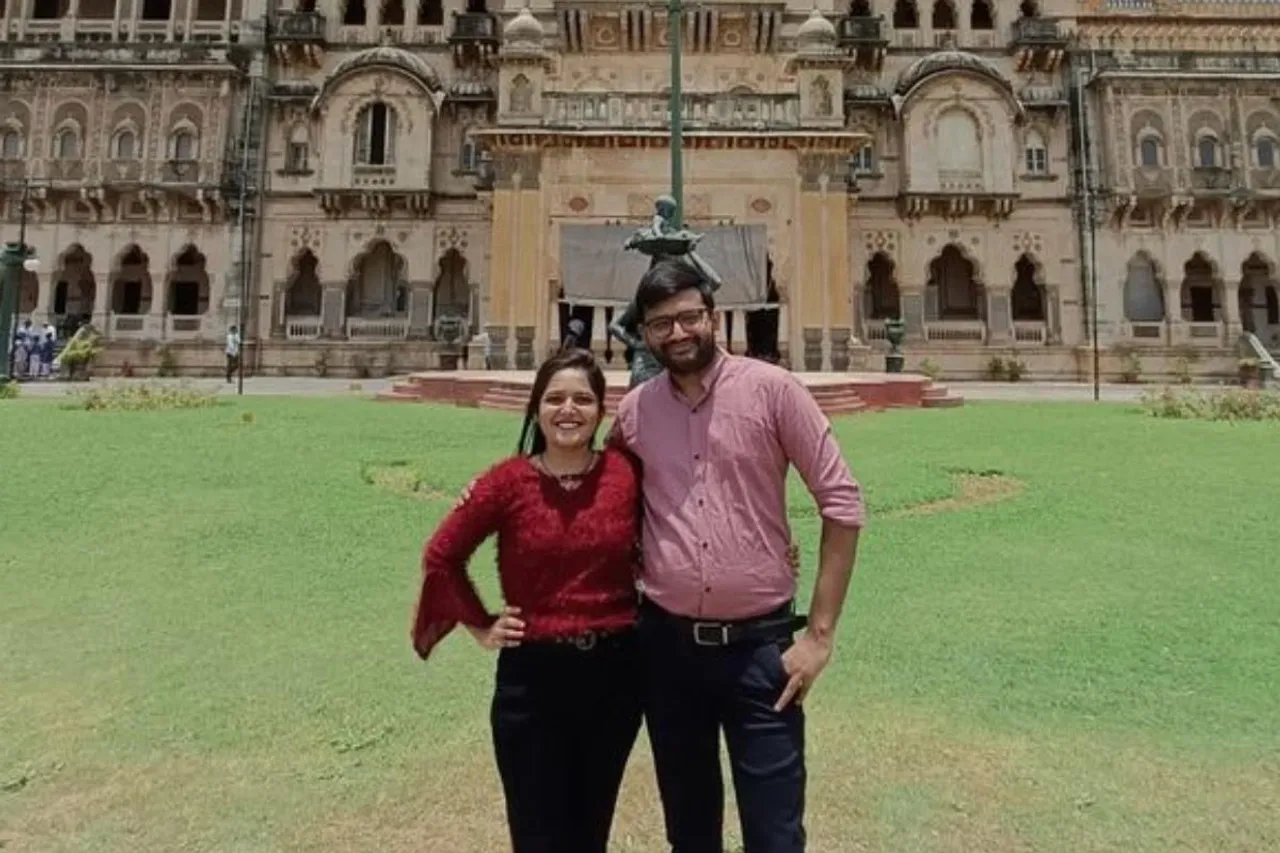 In conversation with SheThePeople, Dr Anjali Patel shares her relationship story, how she along with her husband, Dr Darshan saw similar dreams and attained them after several challenges, and why humility and patience kept them going against all odds.
Dr Anjali Paten and Dr Darshan's Journey
"I met Darshan in medical college. There was a lot of buzz about him as he was among the top 7 chosen students who had got selected for continuing their degree at the top college of Baroda. Just like every other student, I too aspired to study there one day. I asked around and finally got Darshan's contact through a friend. We spoke a couple of times as I wanted help with my studies. After a year of burning the midnight oil, I got admitted to the college of my dreams. I found a company in Darshan, not because I was alone but also because he felt at home. We helped each other with our studies.
One day, as our usual post-dinner ritual, that day too we were chatting and Darshan asked me out! I got butterflies in my stomach. I had known him for two years now but perhaps I felt something the day we met. The next morning when we met, the only thing I said was… Yes!
One day, we were scrolling through our phones and I came across this beautiful place in someone's feed when I exclaimed, 'Take me here please!' and in a blink, Darshan said, 'Promise, I will.' Coming from an average family, we had never imagined that we would be able to afford such a holiday. I still don't know what had gotten into him from that very day but he worked so hard that he not only cleared his PG exam but rather made us all proud with an 'All India Rank-2' and he says, 'I imagined your smile!' Darshan studied tirelessly that year and made history.
After marriage one day, Darshan came home running and hugged; took out his phone and pointing at that picture, he said 'Pack your bags and off we go!' Yes! We went to Bali on our honeymoon. Dreams do come true if you work hard."
---
Suggested reading: Doctor Couple Treating Thousands In Flood-Hit Kerala