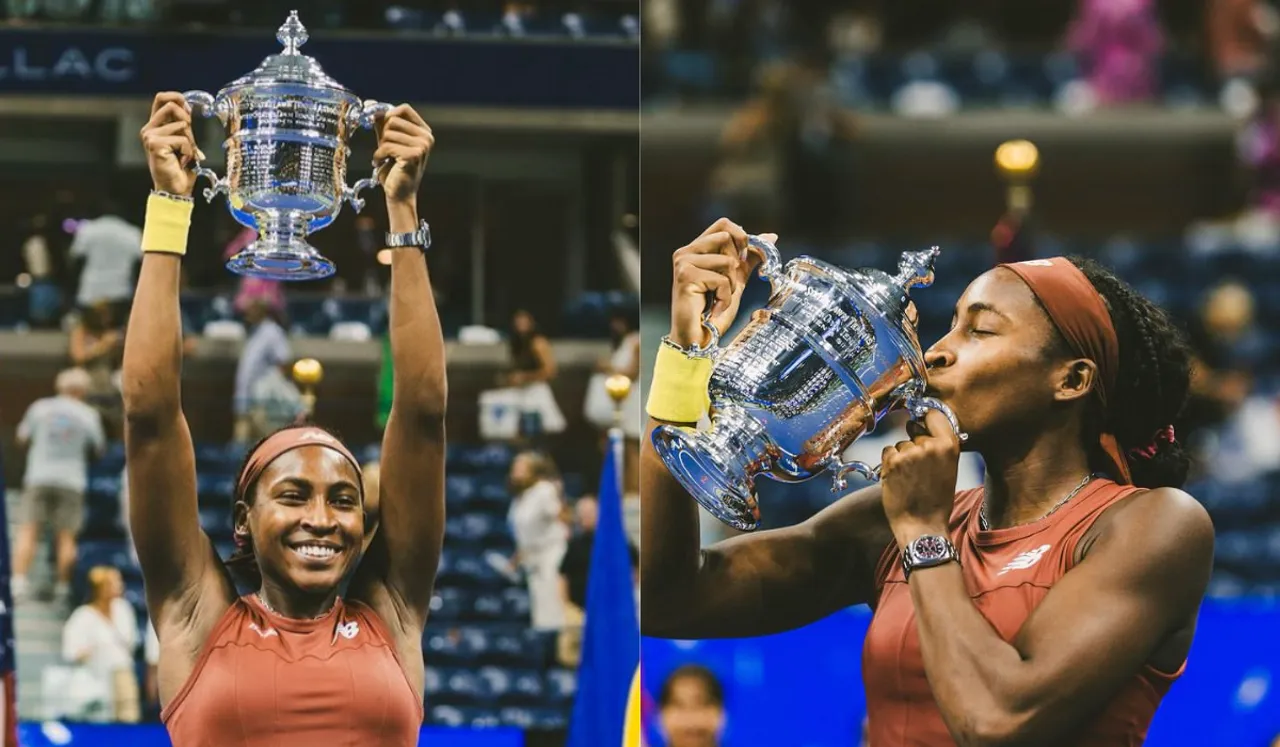 Sports' latest prodigy, American tennis player Coco Gauff, has had an illustrious career. From qualifying for the Grand Slam quarter finals at the French Open in 2021, to her becoming the first US Open finalist this year, her skill at the game has gotten better and better with every tournament. 
This year's US Open women's singles finals has her playing against Aryna Sabalenka from Belarus. Whether she wins or not, there's no denying that Coco Gauff has come to stay, and that this tournament is just one of many in what is hopefully a long career for the sportswoman in tennis.
Coco Gauff
Born Cori Dionne Gauff in 2004, Coco Gauff's tennis journey began when she started playing the sport at the tender age of six. She first became a notable player in the world of tennis when she beat Venus Williams, one of her idols, at Wimbledon in 2019- she was just 15 years old. According to the official WTA website, she won her maiden WTA titles at Linz in 2019, and reached the quarterfinals at Roland Garros in 2021. She qualified for the American national team being sent to participate in the Tokyo Olympics of 2021, and became the youngest Grand Slam quarterfinalist in 15 years in the same year, after beating tennis veteran Ons Jabeur.
Gauff At 2023's US Open
This year, Gauff took the US Open by storm. Two of her most notable matches are when she beat Germany's Laura Siegemund early on in the tournament, and beat Karolina Muchova to advance into the US Open finals. Both matches have been controversial for the player- Siegemund's prolonged preparations before Gauff's every serve had her furious at the delay, and in her semifinal against Muchova, an environmental activist protested by gluing their feet to the concrete of the Arthur Ashe stadium. Both times she won, but it remains to be seen whether she'll take home the biggest prize of all, with a victory at the 2023 US Open. 
Only time will tell. One thing is for sure- Coco Gauff's skill at the game and incredible tenacity have proven that she's here to stay, and the young player will rise to the level of her idols, Venus and Serena Williams. 
Suggested Reading: Coco Gauff Responds To Sexist Comment On TikTok, Says Sports Is About Skill Not Gender