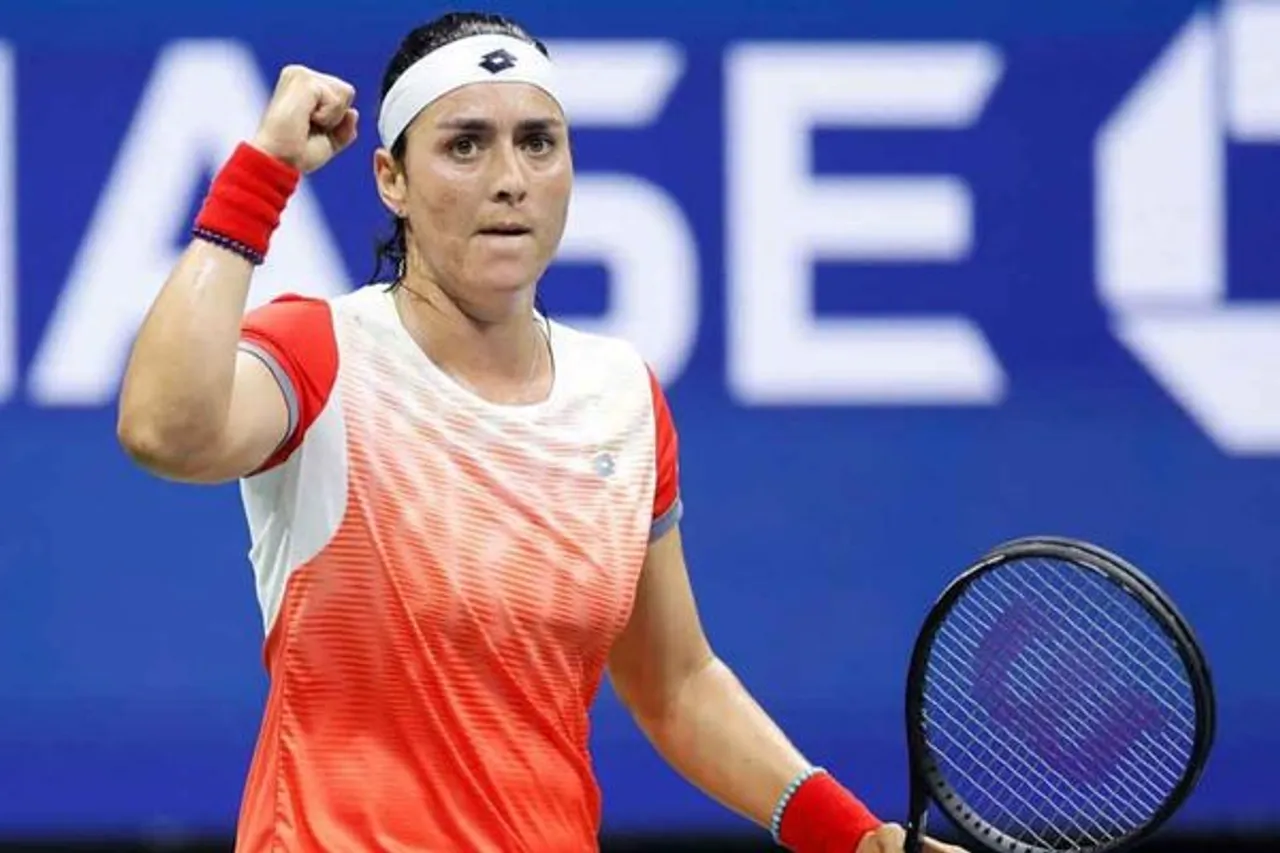 Ons Jabeur is a professional tennis player from Tunisia, North Africa who was ranked number 2 in the world by the Women's Tennis Association in June 2022. After achieving many milestones in her almost decade-long tennis journey, she became the first-ever African woman in history to reach the finals of the US Open.
The 2022 edition of the US Open Tennis tournament is going on in New York City and the event, which is already very important, got even more iconic when Ons Jabeur of Tunisia beat Caroline Garcia of France in the women's singles semi-final on September 9 and qualified for the finals, becoming the first African woman in history to claim that milestone. The 28-year-old is currently the number 1 Tunisian player, the highest ranked Arab and African player on the Women's Tennis Association and Association Of Tennis Professionals ranking lists. Here's all you need to know about the star player and history maker.
---
---
Who Is Ons Jabeur?
Born in 1994 in Tunisia's small town of Ksar Hellal, Jabeur is the youngest of Samira and Ridha Jabeur's four kids, two sons and two daughters. She was introduced to tennis at the age of three by her mother who was fond of playing the game recreationally. At the age of four, she started training for tennis and changed many cities, moving from Tunis to Belgium and France for training. Through these transitions, her dream was constantly supported by her family.
Her tennis journey in the International Tennis Federation Women's Circuit began in 2008. She won the first runner-up and winner title in many national and international tournaments. Her junior Grand Slam debut happened in 2009 at US Open whose opening match she lost. She is a professional singles and doubles tennis player who has participated in junior and grade Grand Slams like French Open, Wimbledon and US Open. She won her first junior Grand Slam title at the 2011 French Open and was ranked number 4 in the junior world ranking.
Her journey as a senior tennis player had a rough start with her ranking 260 on the world charts. However, she worked hard, participated in Grand Slams and improved her world ranking to 137 and then to Top 100, top 50 and eventually Top 10. She began the 2022 season with Sydney International and played in Miami Open, Australian Open, French Open, Charleston Open, Italian Open and German Open and reached the world ranking of number 3. Her performance in Wimbledon 2022 earned her not only her first Grand Slam final qualification but also a world number 2 ranking.
Two months back, Jabeur made history by becoming the first African and Arab woman to enter a Grand Slam final when she qualified for the Wimbledon final. She was also the first Arab woman to reach a major tournament's quarterfinal which she did in the 2020 Australian Open, the first Arab woman to grab a place in men's or women's Top 10 ranking and the first Arab woman to win a WTA title. Ons Jabeur will be going up against Poland's Iga Swiatek who is ranked number 1 in US Open seeding. Jabeur is ranked 5th in the seeding for US Open. The final match is scheduled for September 11.