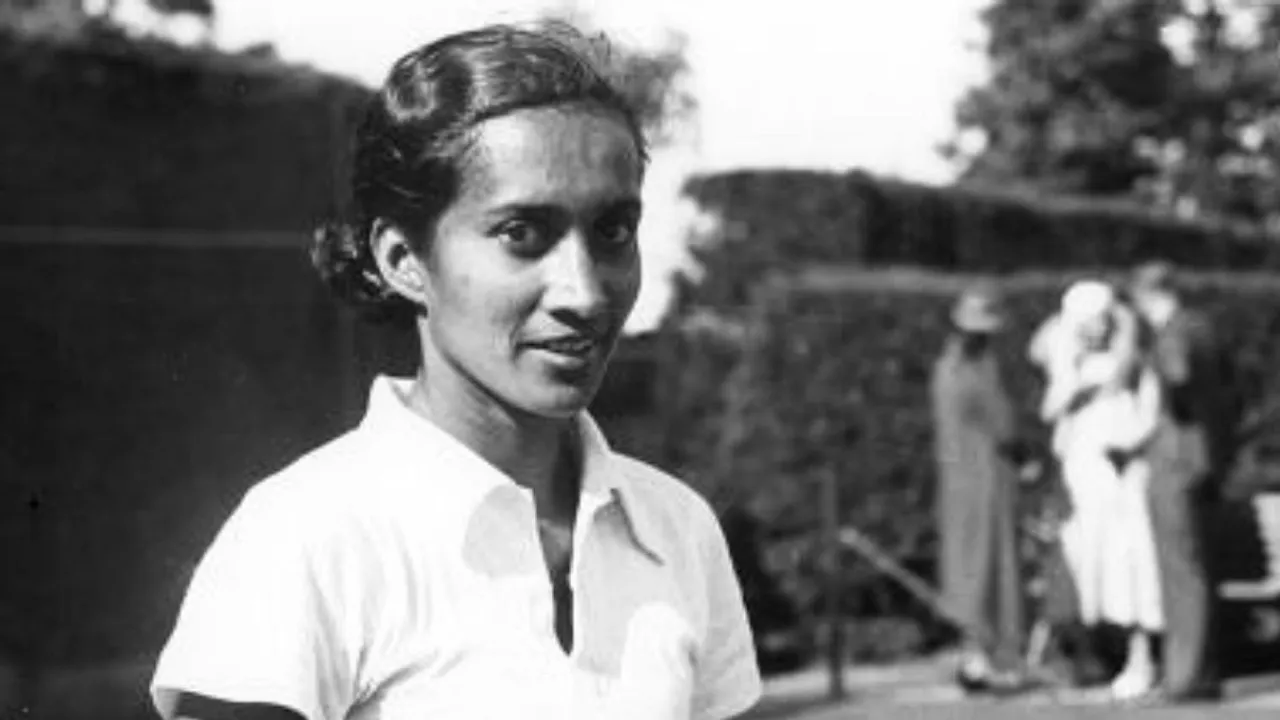 Leela Row Dayal was an author and female tennis player from India. In 1934, she made history by becoming the first Indian female player to win a match in the Wimbledon Championships.
Leela Row Dayal was the daughter of Raghavendra Row and Pandita Kshama Row, a Sanskrit poet.
She competed at the Wimbledon Championships, the older tennis tournament that is regarded as the most prestigious tennis tournament. Dayal competed in the 1934 Wimbledon Championships which was held at the All England Lawn Tennis and Croquet Club in Wimbledon, London.
The tournament was the 54th staging of Wimbledon and was held from June 25, 1943, until July 7, 1934.
Leela Row Dayal became the first Indian female player to win a match at Wimbledon in the 1934 tournament when she defeated United Kingdom's, Gladys Southwell. In the following match, Dayal competed against France's Ida Adamoff and was defeated. Dayal also competed in the 1935 Wimbledon but lost in the first round to Evelyn Dearman.
Dayal also competed at the Indian Open (tennis), formerly known as the All India Championships. Gayal won seven singles titles at the Indian Open and was the runner-up in three Indian Opens.
In the 1931 Indian Open, Leela Row Dayal won the Indian Open for the first time against Lena McKenna. She won the Indian Opens for three years in a row, in 1936, 1937, and 1938. She defeated Rosia Gibson, Joan Fry Lakeman, and Meher Dubash respectively.
Dayal then won the Open in 1940 against Laura Woodbridge and won in the following year, 1941, against Meher Dubash. She won her final Indian Open in 1943 against Meher Dubash.
Dayal was the runner-up in three Indian Open competitions. She lost to Jenny Sandison in 1931 and 1932. In 1942, she lost to Mrs Massey.
Leela Row Dayal was also an author and wrote several books about ancient and modern classical Indian dance. The books were written in English and in Sanskrit. In 1958. She published a handwritten study on the Indian classical dance form Natya titled Natya Chandrika. In 1943, she got married to Harishwar Dayal, a civil servant that became the Indian Ambassador to the United States and Nepal. He passed away in 1964 while on a trip to Mount Everest.
---
Suggested Reading: Sunil Gavaskar Roots For Sania Mirza At Wimbledon: Here's Why It Matters