Embark on a captivating journey through the corridors of justice with this collection of compelling courtroom dramas. From gripping legal battles to powerful narratives that explore social issues, these films and series offer an enthralling glimpse into the world of law and order.
Delve into the complexities of the legal system, witness intense courtroom showdowns, and experience the triumphs and tribulations of those seeking justice. Here are some noteworthy courtroom dramas that will leave you on the edge of your seat, each with its own unique tale to tell.
Courtroom Dramas On OTT
The Trial
The Trial: Pyaar Kaanoon Dhokha is the latest legal drama available on Disney+ Hotstar. Adapted from Robert King and Michelle King's The Good Wife, the series stars Kajol in the lead role. The storyline revolves around a housewife who re-enters the workforce at a law firm, a decade after leaving, to provide for her family after her husband is incarcerated.
Criminal Justice
Debuting in April 2019, the gripping crime drama Criminal Justice swiftly gained acclaim, leading to a successful second season, Behind Closed Doors, in December 2020. The ongoing third season, Adhura Sach, continues the series' momentum, featuring renowned criminal lawyer Madhav Mishra (Pankaj Tripathi) navigating intricate and deceitful court cases. With a cast including Vikrant Massey, Kirti Kulhari, Jackie Shroff, Anupriya Goenka, and Rucha Inamdar, the show draws from a British series of the same name. In the latest season, Mishra takes on the perplexing case of the mysterious death of a teenage artist, Zara Ahuja, whose disfigured face hints at a sinister truth.
Gargi
The 2022 legal drama Gargi is about a woman seeking justice. The movie follows the life of Gargi, a teacher at a private school. Gargi (Sai Pallavi) comes from a low-income household that also includes her father, Brahmananda (R. S. Shivaji). The movie depicts Gargi's fight to clear his father of the accusation when he is taken into custody by the police for his claimed involvement in a case of gang rape of a kid. Lawyer Indrans Kaliyaperumal (Kaali Venkat) chooses to represent them in court because he has nothing to lose in terms of his reputation. The film is available on Disney Plus Hotstar.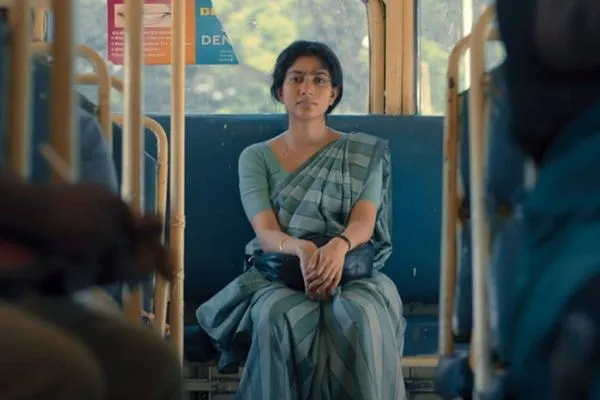 Jai Bhim
The 2021 courtroom drama film Jai Bhim examines state hostility and police abuse toward a marginalised minority. It centres around a case that Justice K. Chandru argued and is based on an actual incident that happened in 1995. The couple from the Irular tribe, Sengeni (Lijomol Jose) and Rajakannu (Manikandan) is at the centre of the narrative. After being stopped by the police, Rajakannu left the station. Sengeni enlists Chandru's (Suriya's) legal counsel to help her fight for her husband's rights. One of the most unforgettable scenes must be Suriya's magnificent monologue near the end of the movie when he makes his final argument in court. It is available on Prime Video for you to watch.
Section 375
A 2019 legal thriller movie, Section 375: Marzi Ya Zabardasti, is also known as Section 375. The movie depicts a movie director, Rohan Khurana (Rahul Bhat), being accused of raping a young costume design assistant, Anjali Dangle (Meera Kapoor). He received a conviction and a 10-year prison term. He files an appeal with the High Court, and to represent himself, he appoints the top lawyer in the field, Tarun Saluja (Akshaye Khanna), who works to discredit every argument that the prosecution's Hiral Gandhi (Richa Chadha) presents in court. The film discusses laws designed to protect women and how those same laws are being misused by women to further their own agendas. The film is available on Amazon Prime Video.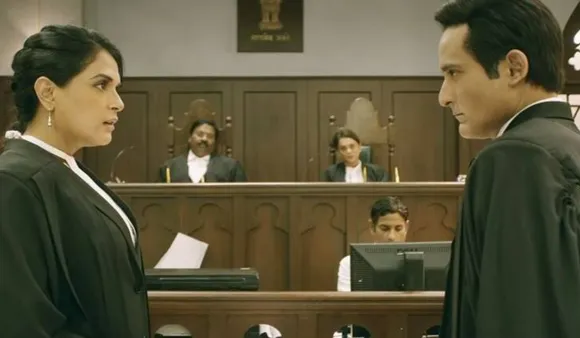 Shahid
This 2013 biographical drama film titled Shahid is about a lawyer who has dedicated his career to defending those wrongfully accused of terrorism and suddenly finds himself in a similar predicament. The movie truly picks up after the storyline begins examining Shahid's (Rajkumar Rao) thinking. The movie offers peeks into Shahid's thought process against a backdrop of courtroom drama when the physical action settles and he starts practising law. It is available on Prime Video for you to watch.
---
Suggested Reading: Friendship Day 2023: Watch 7 Romantic Comedies About Friends
---