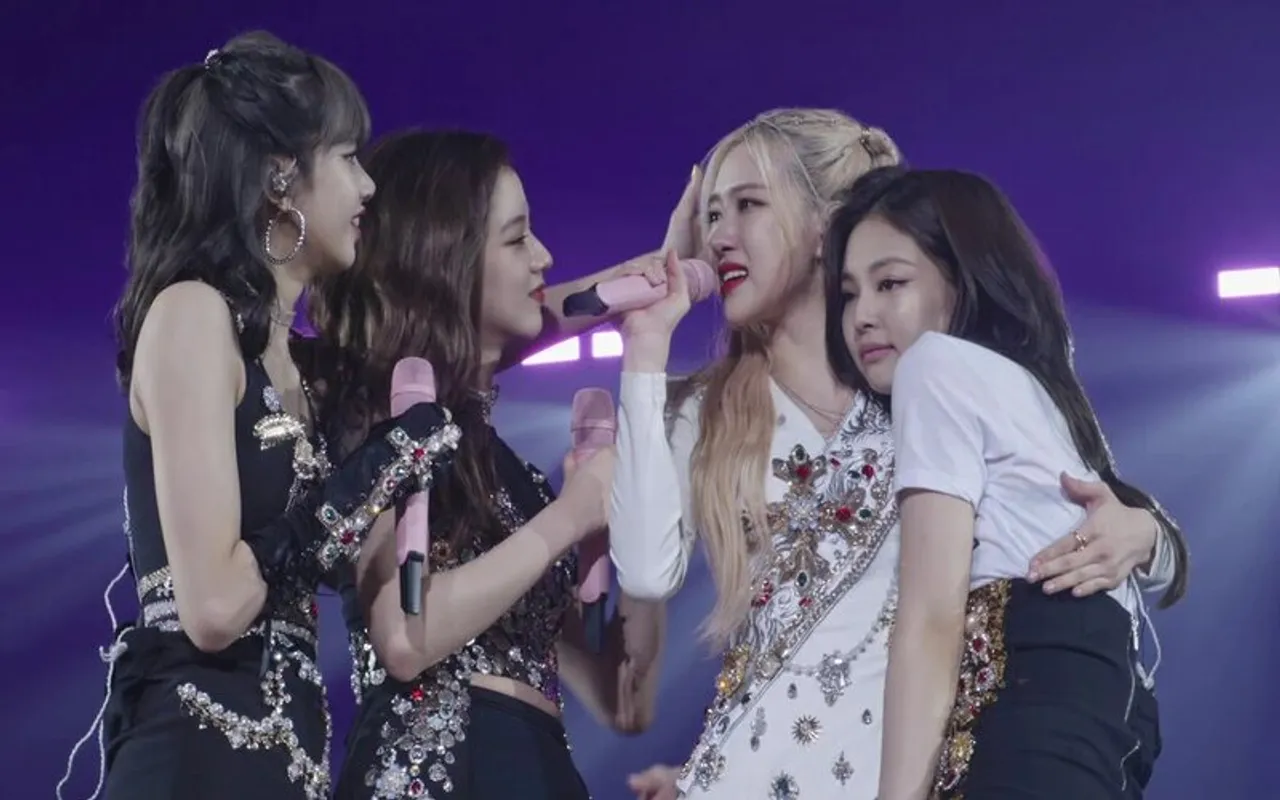 BLACKPINK The Movie release details: K-pop girl group BLACKPINK will be marking five years of its debut with a special project titled "4+1 PROJECT". According to the official announcement by the managers of the group on June 16, the first part of the band's anniversary project will be "BLACKPINK The Movie".
This will include several different sequences sharing their experiences and memories of each band member's experience five years, strong images of the four members, and even a special unreleased interview for their fans also called Blinks.
These sequences included in the film are titled "The Room of Memory", "Beauty", and "Unreleased Special Interview". In addition to this, the movie will also feature five songs from BLACKPINK'S concert, "In Your Area", a world tour that started in 2018 in Seoul, South Korea, and ended at the beginning of 2020 in Fukuoka, Japan.
"The Movie" will also have songs from BLACKPINK'S online concert "The Show" which streamed on YouTube on January 31, 2021.
BLACKPINK The Movie Release Date
BLACKPINK made their debut as a four-member group on August 8 2016. The Movie will be released in 100 countries across the world in August as a part of celebrations planned to mark the group's fifth debut anniversary. Although the exact date of its release is yet not disclosed by the agency, fans speculate that it may release on August 8, the date of the girl group's debut.
BLACKPINK The Movie is planned to be shown in various formats like ScreenX, which include a tri-screen theatre and 4DX, which lets the audience experience as if they are in a real concert. The screening will be in a collaboration with the largest multiplex cinema chain in South Korea.
BLACKPINK Breaks Record
On May 22, BLACKPINK set a record on YouTube with their song Kill This Love to be the fastest K-pop music video to hit 1.3 billion views. The music video took a total of two years, one month, and seventeen days to reach this milestone. The previous record was also held by BLACKPINK with their song DDU-DU DDU-DU.
BLACKPINK also holds the record for being the most subscribed artist in South Korea and the second most subscribed artist globally on YouTube with 62.1 million subscribers. The first position is held by Justin Bieber with 63.8 subscribers.
Image Credit: Netflix