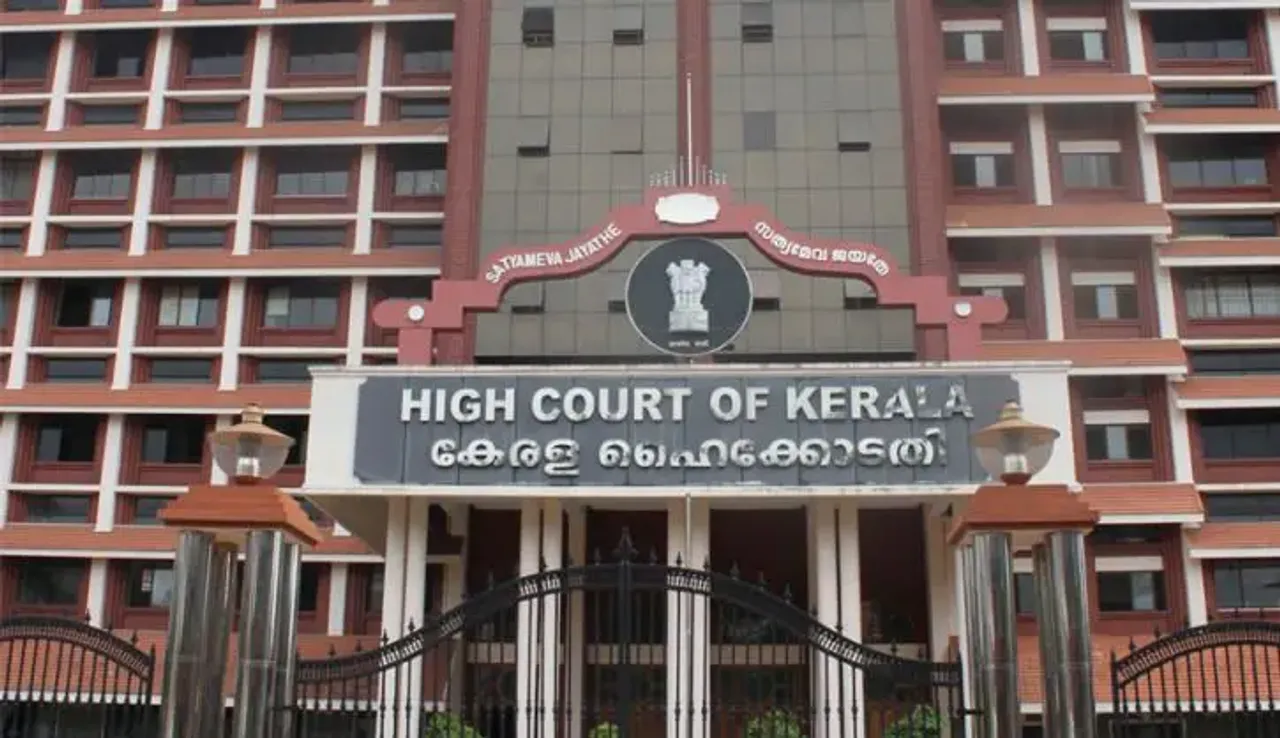 The Kerala High Court, in a recent judgement, convicted a man for sexually harassing a female police officer by making over 300 obscene phone calls in 48 hours.
The additional judicial magistrate court in Ernakulam sentenced the accused to three years of imprisonment for the crime. The accused had used his mobile phone to call the landline number of the Vanitha police station, which is an all-women police station.
Kerala Court Convicts Man For Sexually Harassing Cop
The court held the accused guilty of sexual harassment under Section 354 A(1)(ii) of the Indian Penal Code. He was also fined for causing nuisance and violating public order under the Kerala Police Act.
Although there was no physical contact between the police officer and the accused, the court observed that his actions caused mental pain and discomfort and affected the police station's duty to attend calls from the general public.
Considering the accused's audacity to commit such a crime against women, especially police officers, the court sentenced him to three years of rigorous imprisonment and ordered him to pay a fine of Rs. 10,000 for sexual harassment. Additionally, he was sentenced to another year of simple imprisonment for causing a nuisance, along with a fine of Rs. 5,000. Both sentences will run concurrently.
This makes one wonder where do some men get the free pass to commit such offences against women. How can a man have the propensity to call a women's police station from his personal number and engage in sexually harassing conversations? Does the urge to indulge in "heroic" activities or "attention-seeking" behaviour drain them of their senses?
What's disturbing in this entire case is the sheer audacity of the man to not for a second consider the significance of the woman's police post; that he could think he has leverage over her, despite her being in a powerful position, is a mirror to our society's functioning.  
If policewomen are being harassed in their own stations, imagine the plight of countless women who navigate through the challenges in a patriarchal society like ours. While it's commendable that swift and stringent action has been taken against the accused in this case, what about every other woman who is being harassed?
Is the law not authoritative enough to prevent potential perpetrators from committing offences? What drives men to commit crimes against women, including those in influential positions?
What Gives Men The Audacity To Commit Crimes?
Internalised patriarchy has encouraged men to regard women as inferior beings or objects of sexual gratification. It has also fostered the perception that men have control and power over women. Moreover, abusive behaviour and entitled male behaviour are quite common in Indian households, which normalises the concept for men. So, it's vital that change starts from home.
It's also crucial to remember that potential offenders aren't always deterred from committing crimes due to fear of the law. They are prone to believing that they can find loopholes in the legal system and evade the law because of how time-consuming the legal procedure is.
Apart from swift and stringent action, efforts to stop crime against women should also focus on teaching young boys about appropriate behaviour, running awareness campaigns, addressing and eradicating underlying patriarchal mindsets in society, offering support to survivors rather than victim blaming, and holding offenders accountable for their crimes.
---
Suggested Reading: Kerala HC Orders Police To Protect Lesbian Couple
---
Views expressed by the author are their own