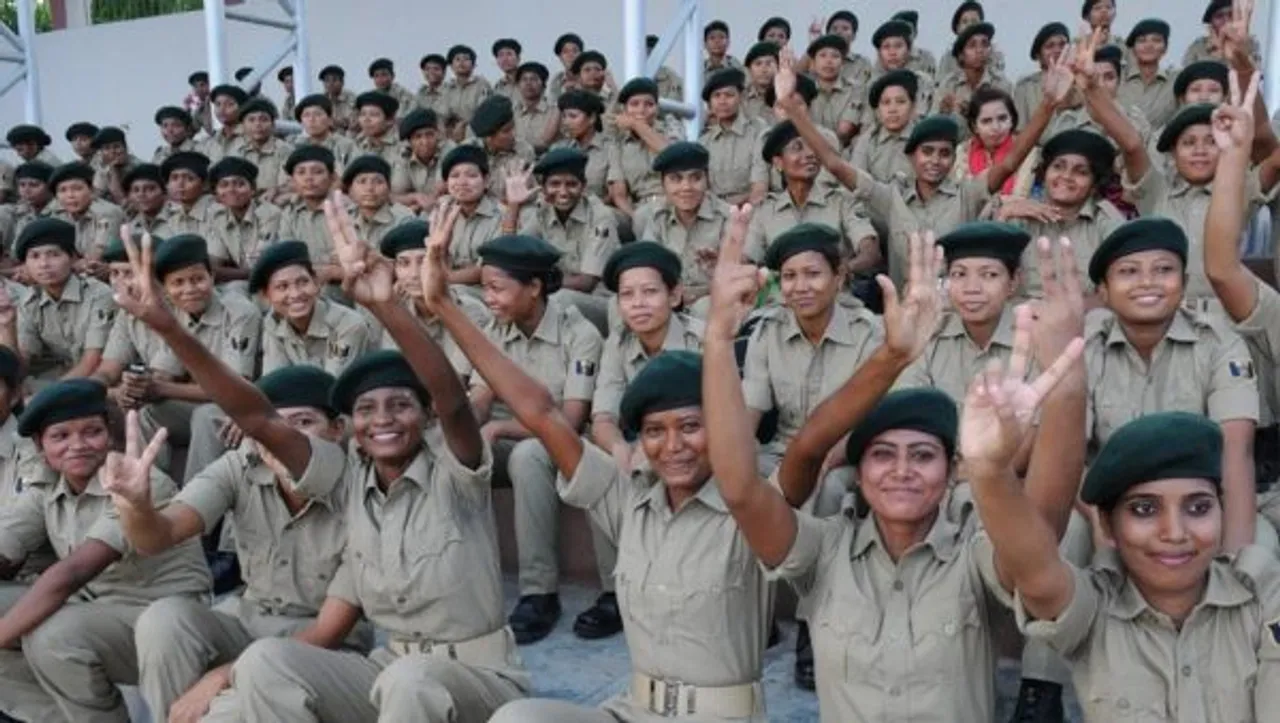 For the first time, female police officers have been assigned to night duty at different checkpoints around Jammu city. The state of Jammu and Kashmir has seen a rise in the involvement of women in criminal activities lately. Particularly alarming is the growing number of women who are linked to the drug epidemic. Law enforcement has made numerous arrests to address this pressing issue.
Officials have stated that this recent measure aims to both safeguard women and monitor female drug peddlers. A female head constable reportedly has confirmed that they are stationed at several checkpoints throughout the city to guarantee the safety and protection of women at night.
Female Cops On Night Duty In Jammu
The recent changes in the city's system have led to the inclusion of more than 50 female constables in the police force, as per report. These policewomen have been stationed alongside their male counterparts at entrances and exits in Jammu city, with plans for further deployment in rural areas in the future.
Numerous working women and those attending late-night events in Jammu have demonstrated their gratitude for the recent initiative taken by the Jammu and Kashmir Police to deploy female constables.
This might help women in many ways, as many of them take night shifts and commute by night as part of their jobs. It may offer support to the women who travel at night for work. Additionally, it will offer help to those who are suffering from domestic violence as well. It will also provide them with a greater sense of security and a more accessible source of help in dealing with difficult situations and crime on the streets at night. The deployment of female officers will provide them with a platform to speak out against any wrongdoing.
The law enforcement officers also highlighted that being assigned to the night shift schedule could instill a sense of equality in female police officers and their male colleagues.
---
Suggested Reading: CM M.K. Stalin Host Golden Jubilee Celebration Of Tamil Nadu Women Police