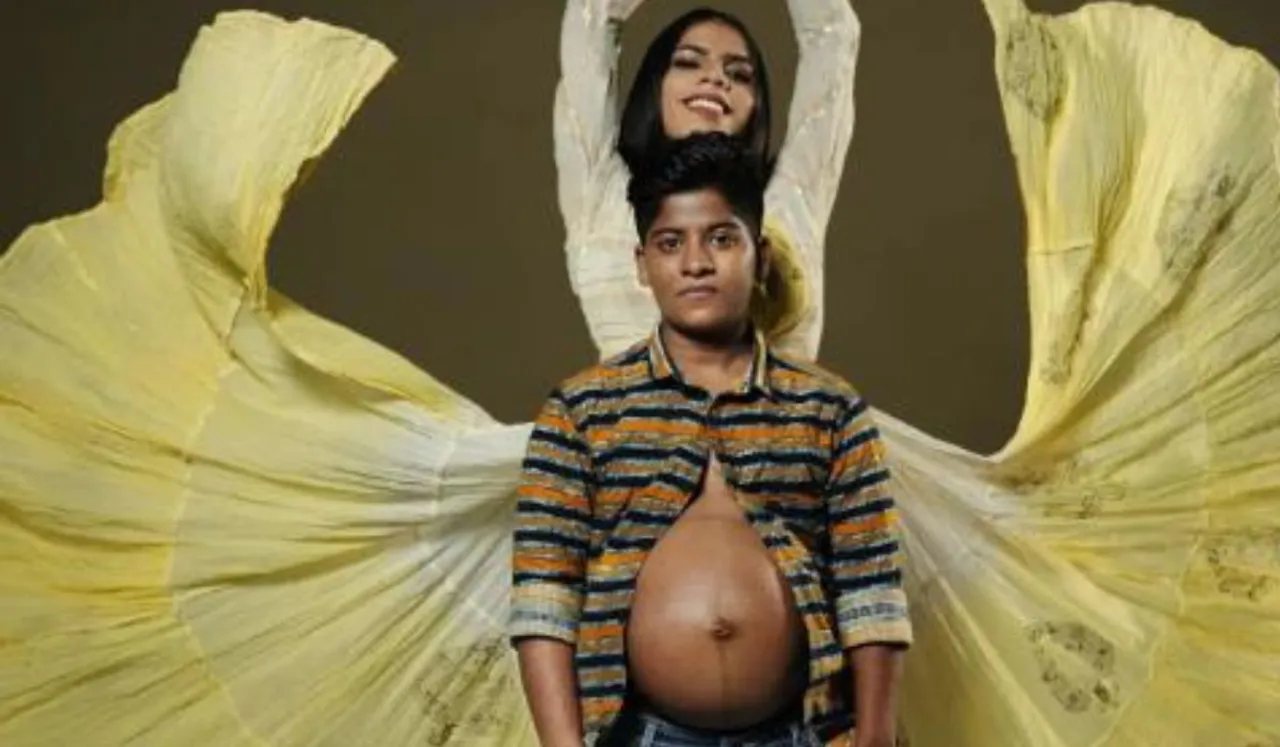 Kerala's first transgender parents, Zahad Paval and Ziya, approached the high court on Friday, seeking a directive to the Kozhikode corporation to issue a birth certificate for their child, mentioning both of them as "parents" and not as "father" and mother."
Zahad and Ziya filed the petition challenging the Kozhikode Corporation. Hearing the plea, the Kerala High Court asked the government pleader to check how the issue could be resolved.
Kerala Trans Parents Seek Change In Birth Certificate 
The transgender couple pointed out that the father's name was recorded as Ziya Paval and the mother's name was recorded as Zahad in their child's birth certificate.
They approached the Kozhikode Corporation seeking a new birth certificate without specifically mentioning the names of the father and mother. Instead, they agreed to use the word parent in the space provided. However, when the corporation denied the plea, the couple decided to approach the Kerala High Court.
In their petition, they mention that they had approached the corporation to make the change as the child's biological mother identified herself as male. On the other hand, the child's biological father identified himself as female.
Since the child's biological mother was scientifically female when giving birth to the child, there was a contradiction. Hence, they requested the necessary modifications be made to the child's birth certificate.
Zahad and Ziya are the first transgender couple in Kerala. The couple had their child at a government hospital in Kerala earlier this February. Zahad, who was carrying the baby, is the first transman in India to deliver a baby.
Earlier in January, Ziya, 21, announced the news of their pregnancy on Instagram. Ziya, who was designated as male at birth, is undergoing a transformation into a woman. 23-year-old Zahad, who was designated female at birth, is transforming into a woman. The couple has been living together for the past three years.
While undergoing the gender transition process, the couple took a break in between to have a baby after consulting doctors at the Kozhikode Medical Hospital. The couple resumed their gender reassignment procedure months after the baby was born.
---
Suggested Reading: Trans Man Zahad Becomes The First In India To Deliver A Baby; Partner Ziya Delighted