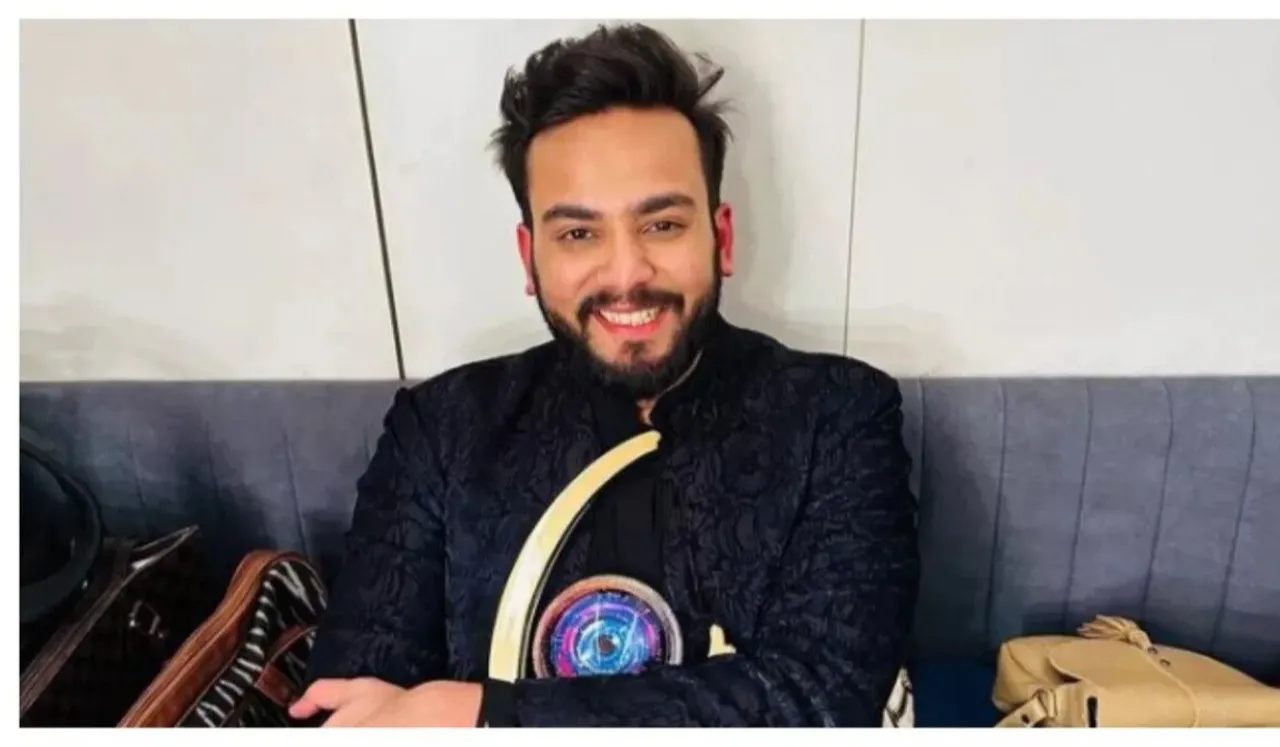 While Elvish Yadav was making waves on Bigg Boss  OTT 2 and trending nationwide, there was a group of individuals who were quite unhappy with his presence on the reality show, labelling him as "problematic." Additionally, after he clinched the trophy, a segment of social media users criticised Yadav, considering him an 'undeserving' winner of Bigg Boss OTT 2. This sparked a debate that even caught the attention of some celebrities, including Arjun Bijlani. Bijlani joined the conversation and cryptically shared his thoughts on X (formerly known as Twitter).
In his tweet, Bijlani expressed, "Big boss karke some people and their fan clubs have forgotten how to respect women. Sad !!" This tweet left fans puzzled, as they wondered who the message was directed at. Now, Yadav dropped a tweet saying "Mujhe Ab Pata Laga Tum Woman Ho."
Elvish Yadav's comment, "Mujhe Ab Pata Laga Tum Woman Ho," seems to be intended as an insult. While Yadav may view it as sarcasm or a cool way to take a jibe at someone, it raises a concern: Can calling someone a woman be used as an insult? Why does he think that using the term "woman" can be insulting and that he can use it to mock a man?
Yadav also faced significant backlash from Salman Khan for using derogatory language towards Bebika Dhurve on the show. However, he subsequently issued an apology for his behaviour. Though he is no longer a part of the reality show, no one here will involve his mother in his controversies or deliver lectures on his problematic sense of humour, as was done on Bigg Boss. The only key message here is that the term "woman" should never be employed as an insult.
Waiting for Elvish Yadav's Humor to Evolve
Though the interpretation of such remarks can vary from person to person, is using humour that targets and demeans individuals based on their gender the right approach? Not just gender but appearance or other personal characteristics, and Yadav is known for making fun of people based on how they look or who they are. This comment is just one of many problematic statements made by Yadav that have left a mark on the internet.
Yadav has faced significant backlash for making sexist and misogynist remarks about women, all under the guise of a 'roast.' Yadav gained fame through his roast videos, but one particular took a troubling turn. Instead of a humorous roast, it turned into one of the most misogynistic and sexist pieces of content on the internet. Yadav targeted and shamed Kusha Kapila and other female content creators, criticising their choices, makeup, and bodies.
Furthermore, actor Swara Bhasker took legal action against Yadav after enduring relentless trolling. In 2021, she filed an FIR against him, citing harm to her reputation. According to reports, Swara Bhaskar accused Yadav of distorting one of her scenes from Veere Di Wedding to tarnish her image. She also pointed out his use of sexist hashtags directed at her on social media.
This is just the tip of the iceberg, as Yadav has repeatedly made disrespectful remarks about women, targeting those who are overweight, too thin, makeup users, dancers, and more in his videos. His actions have sparked outrage and raised concerns about the content he creates.
It's essential to remember that once something is on the internet, it can't be easily erased, and it can affect how people perceive you. The internet, which has played a significant role in your rise to popularity and amassed a large fan base, can indeed bring fame for both positive and negative reasons. The critical distinction lies in how you approach the responsibilities that come with that fame.
For those who wield a positive influence, they recognise and embrace the obligations that accompany their popularity. Conversely, those with a negative impact may exploit the privileges but evade the responsibilities that should naturally come with their status. Perhaps it's worth considering whether he should contemplate the potential harm caused by his jokes and strive to infuse kindness into his humour.
Views expressed by the author are their own
---
 Suggested Reading: Kareena Kapoor's 'Family Dining Rule' Is A Reminder For Equality